---
---
British-Iranian Asal Shirazi is a quiet, unassuming mother of five children who has studied law, medicine, and aromatherapy. She is also a licensed skin practitioner.
Asal suffers from a life-threatening autoimmune disorder, yet soldiers on and has created a successful skincare company to raise awareness of her disorder, as well as help those afflicted by the disease.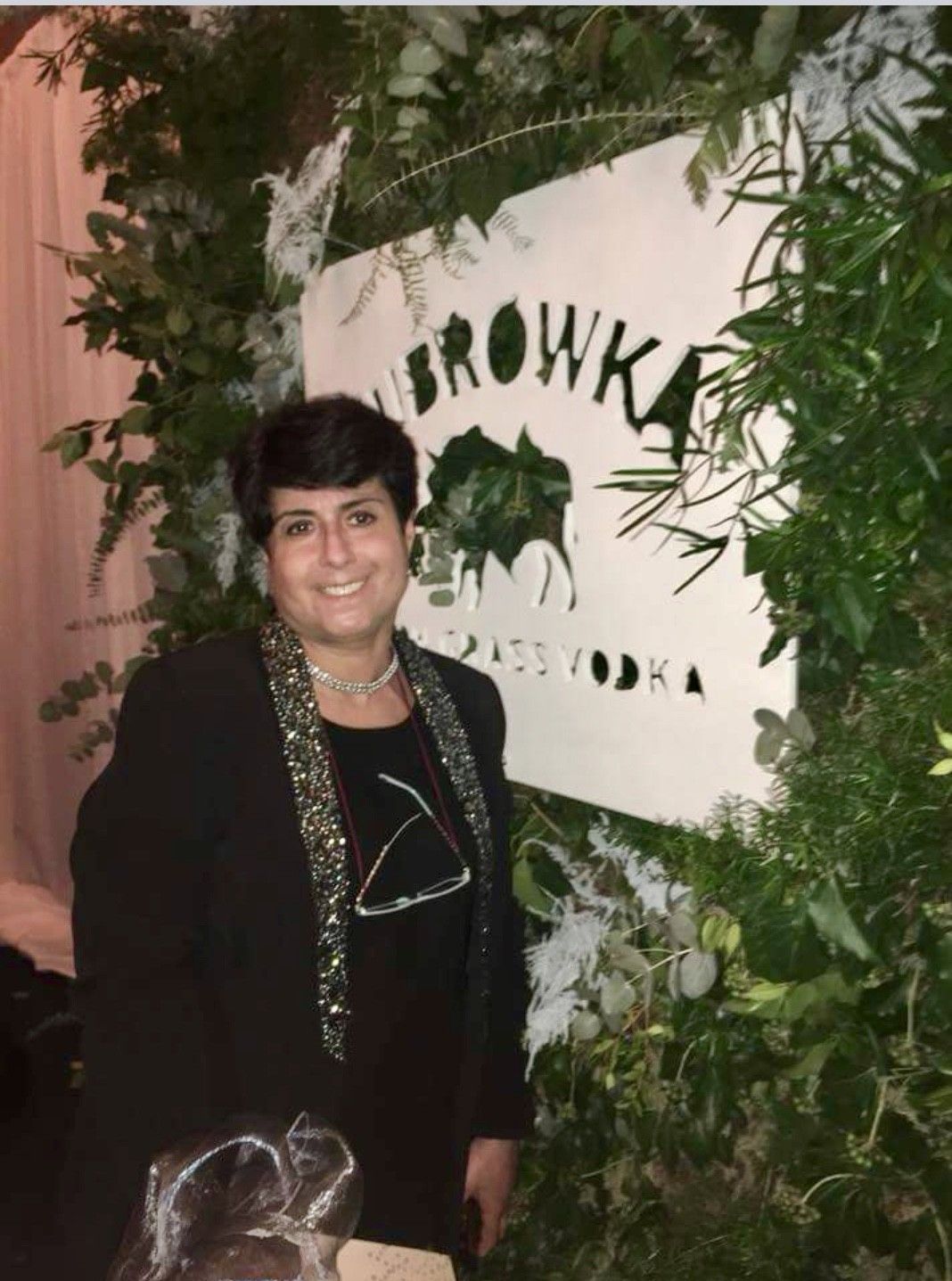 In recognition of her efforts, she was the first British woman to be awarded the "Chevalier Medal of Honor" by the Mayor of Barcelona.
Kayhan Life recently spoke to Shirazi, founder of the skincare company Jeunvie.
Q: You are the first British-Iranian women to have been the recipient of three prestigious medals from Spain, Belgium and France. Can you give us some insights into these awards?
A: The awards came after products from my company Jeunvie (http://www.jeunvie.co.uk/) were entered for their innovation and help towards progress of humanity. They came on top every time, and I was honored with the awards. It seemed a little surreal, as my intention was never for glory or fame. But if these awards highlight the need for others to step up for humanity, then I hope I have made a difference.
---
---
Q: Please tell us about your company Jeunvie. How many employees does it have, what type of revenues and sales does it generate, and where is your biggest market?
A: Jeunvie is a specialty skincare company. We have more than 25 employees, and in 2017 we were listed as a major exporter of natural skincare products from the UK by the Department of Trade. Our focus market is the Middle East, and we are now hoping to find distributors in other Middle Eastern countries other than Iran. We are currently working on expanding to the US as well.
In the first three months of being licensed by the Department of Health in Iran, we generated 150,000 GBPs in revenues for the UK. In addition to sales, I give online support to customers with free help and advice. I'm hoping a number of prominent dermatologists and plastic surgeons will collaborate with me to reach a larger audience.
---
---
Q: Jeunvie was the first skincare company in the UK to offer consumers an option to contribute a percentage of the cost to a charity. What made you come up with what was then a novel idea and has the campaign proven to be successful?
A: I am a humanitarian and very empathetic to other sufferers of chronic diseases. I do a lot of charity work, and it was only natural to include a charitable cause to our brand. I decided to set up a charity for autoimmune conditions, which encompasses over 100 types. Most of these diseases are rare and in desperate need of awareness.
We launched "Autoimmune Support Awareness London" (ASAL for short www.asalondon.com) and we give a percentage of profits to educate the public and create awareness. My lifelong ambition has been to create a legacy for my children through the brand and create a charity for the benefit of future generations. I'm pleased to see my goals achieved while I am still alive.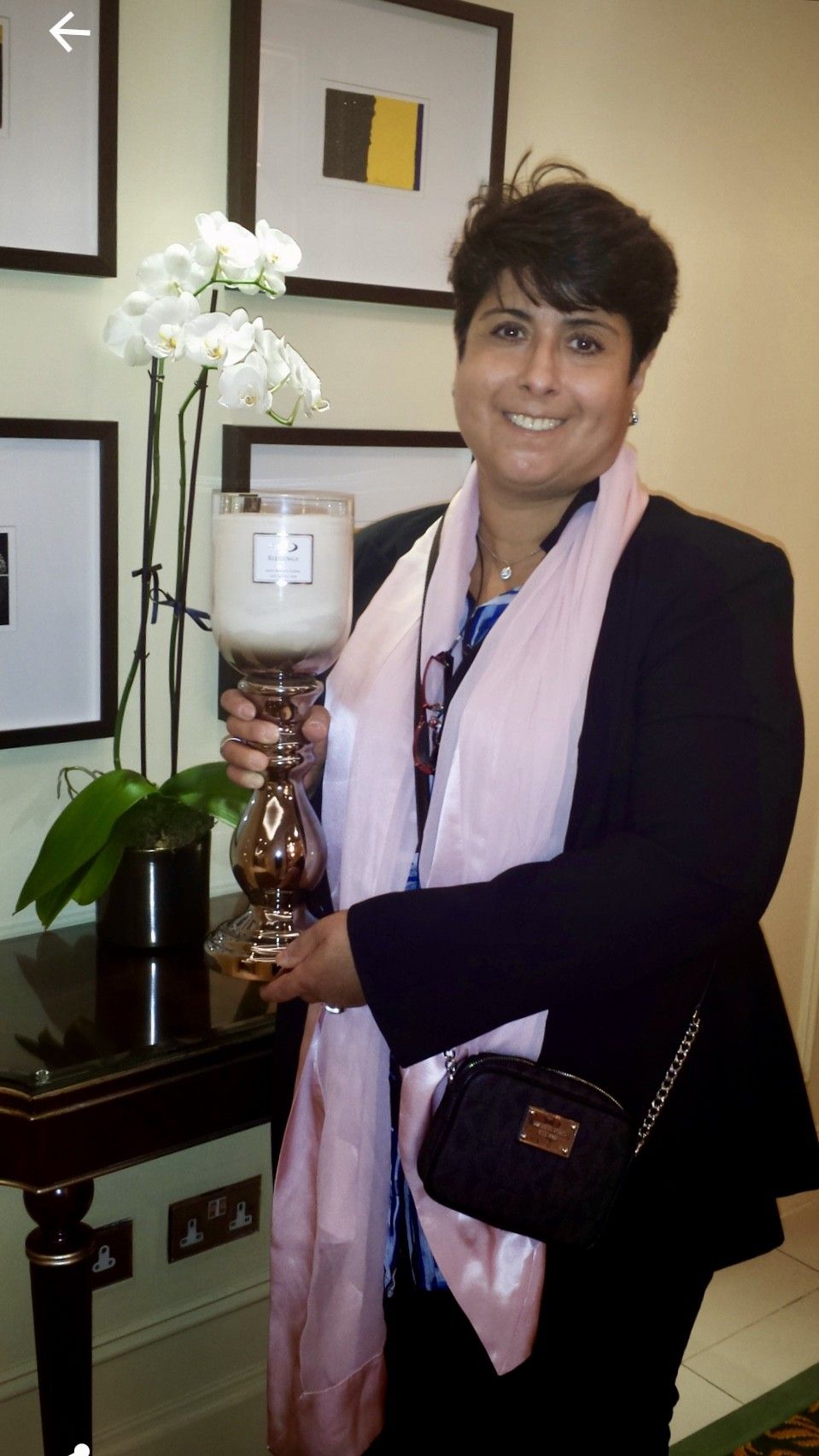 Q: A series of dramatic personal events led you to creating Jeunvie. Please tell us as how and why you created the company?
A: Fifteen years ago, I was diagnosed with a severe, chronic and life-limiting condition called Diffuse Systemic Cutaneous Scleroderma. I became very sick very quickly, and the consultants in the UK and US gave me a maximum of four months to live without aggressive chemotherapy. However, the treatments have life-threatening side effects, such as cancer. My condition is progressive but chemotherapy and immunosuppression prolongs my life by slowing down the progression.
The condition affects my skin, and after much research, I found out that in my case, the condition was triggered by environmental factors. I obviously had a genetic disposition to autoimmunity, but the triggers were the key factors.
Research has showed that chemicals in skincare, food, environment and stress could be potent triggers.
At the time of diagnosis, and still now, I was very sensitive to anything touching my skin. I had to be careful not to further aggravate my disease by using topical chemical triggers used in common skincare products. So I decided to use my own knowledge and experience to create a totally safe skincare range that my family and I could use. I formulated the skincare according to known medical evidence of ingredients. Applied unique mixing methods and did much research to optimize ingredient performance at molecular level. While spending a lot of time in hospital, I realized the incidence of autoimmune conditions affecting the skin was on the rise and decided to help others with creating the brand.
Q: Did you have training in medicine or skin care and can you give us some background information about yourself?
A: I was born in Iran and educated at Rustamabadian International School until the 1979 revolution when my family and I left Iran and settled in the UK. I continued my education in London and went on to study medicine at Kings College in London, but I preferred research, so I went on to research after obtaining a scholarship. I later worked for Merck pharmaceuticals for a number of years, then went on to study postgraduate law. I continued my education in the meantime and qualified as an aroma-therapist and skincare practitioner. I like learning and I spend most of my spare time still educating myself.
Q: You have been very open and candid about your illness. What is your ultimate goal with your company and above all how would you like to be remembered?
A: My openness about my four autoimmune conditions is to help bring awareness to sufferers and the need for further research funding. No amount of money or fame is going to make me better, because my immune system is now set on destroying me. My quality of life due to the horrendous symptoms is quite poor and every day is a struggle, but I am a positive person who loves life. I am not ready to be a victim yet and I will fight till I make a difference.
---
---
My children, who I am very proud of, have the same ethos as me so I know that I will be leaving my legacy in good hands. None of them are greedy and they are all humanitarians. My profits from the company are currently going back towards research and development, and only when I pass away will my children benefit from the company's revenues.
As an Iranian, I am proactively trying to bring greatness back to our people. The population in Iran needs kindness and compassion, and by distributing Jeunvie products I'm helping those afflicted with autoimmune disorders.
I want to be remembered as someone who planted the seeds of greatness and humanity. It takes one person to start a wave and I am hoping that others will join me in creating a bigger wave.
---