---
---
After four weeks of sold-out performances at the Odyssey Theatre in Los Angeles, "Paradise" — a play written by Laura Maria Censabella and co-produced by Oscar-winning actress Viola Davis — recently ended its second four-week run at the Matrix Theater in L.A.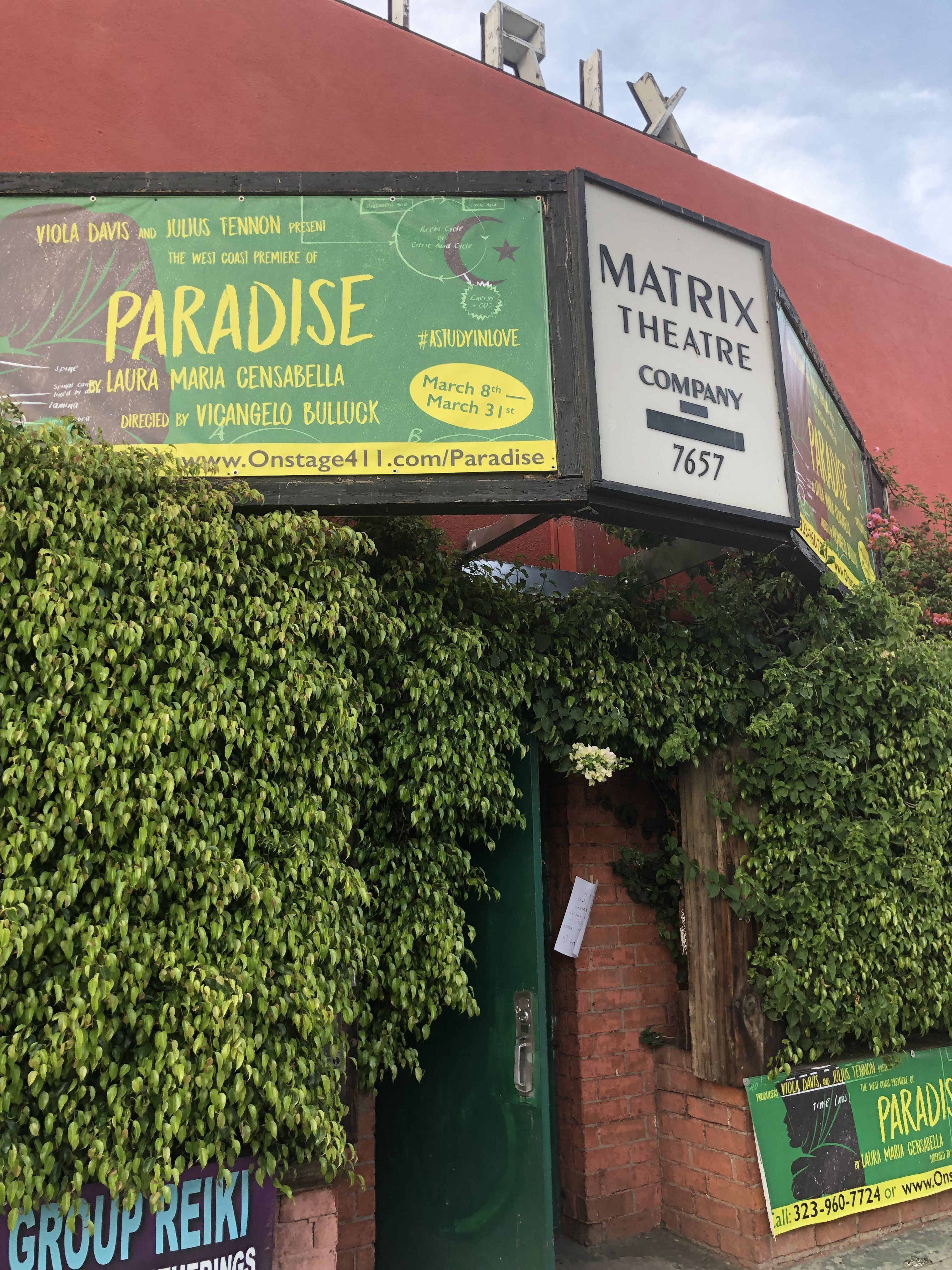 ---
In the play, Maral Milani (Yasmeen al-Hamadi) and Jeff Malow (Dr. Guy Royston) star as a gifted Yemeni-American high school senior at a poorly rated school in the South Bronx and her disillusioned biology teacher.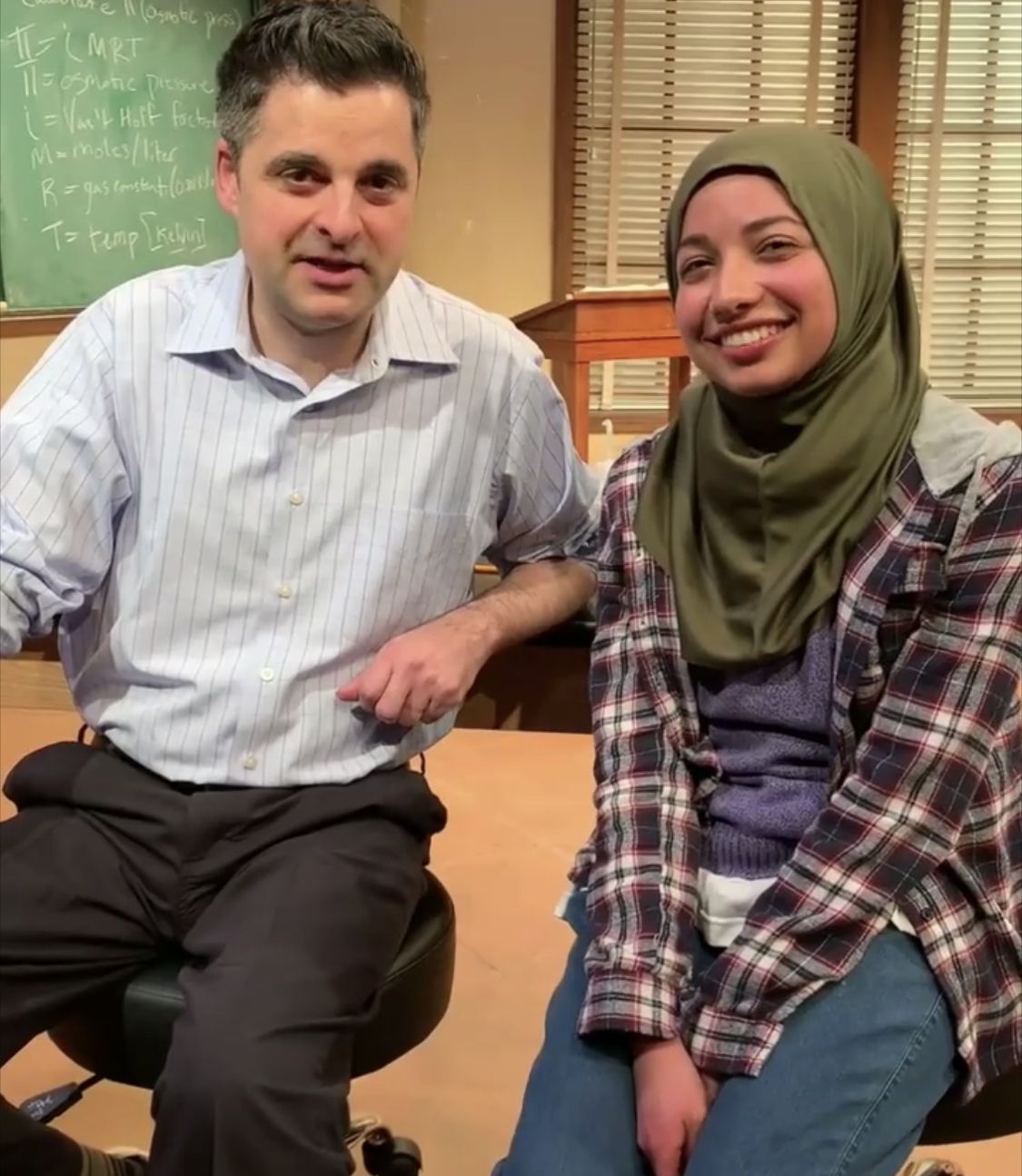 The two form an unlikely scientific partnership in the hope of securing her a scholarship. But when conflicts arise over differences in culture, religion and the boundaries of mentorship, their capacity to alter the course of each other's lives becomes greater than either had imagined.
Kayhan Life recently spoke to the play's female star, Maral Milani.
Q: As an Iranian-American woman, how did you prepare for the role of a female Yemeni aspiring scientist? Were you familiar with Yemeni customs and culture?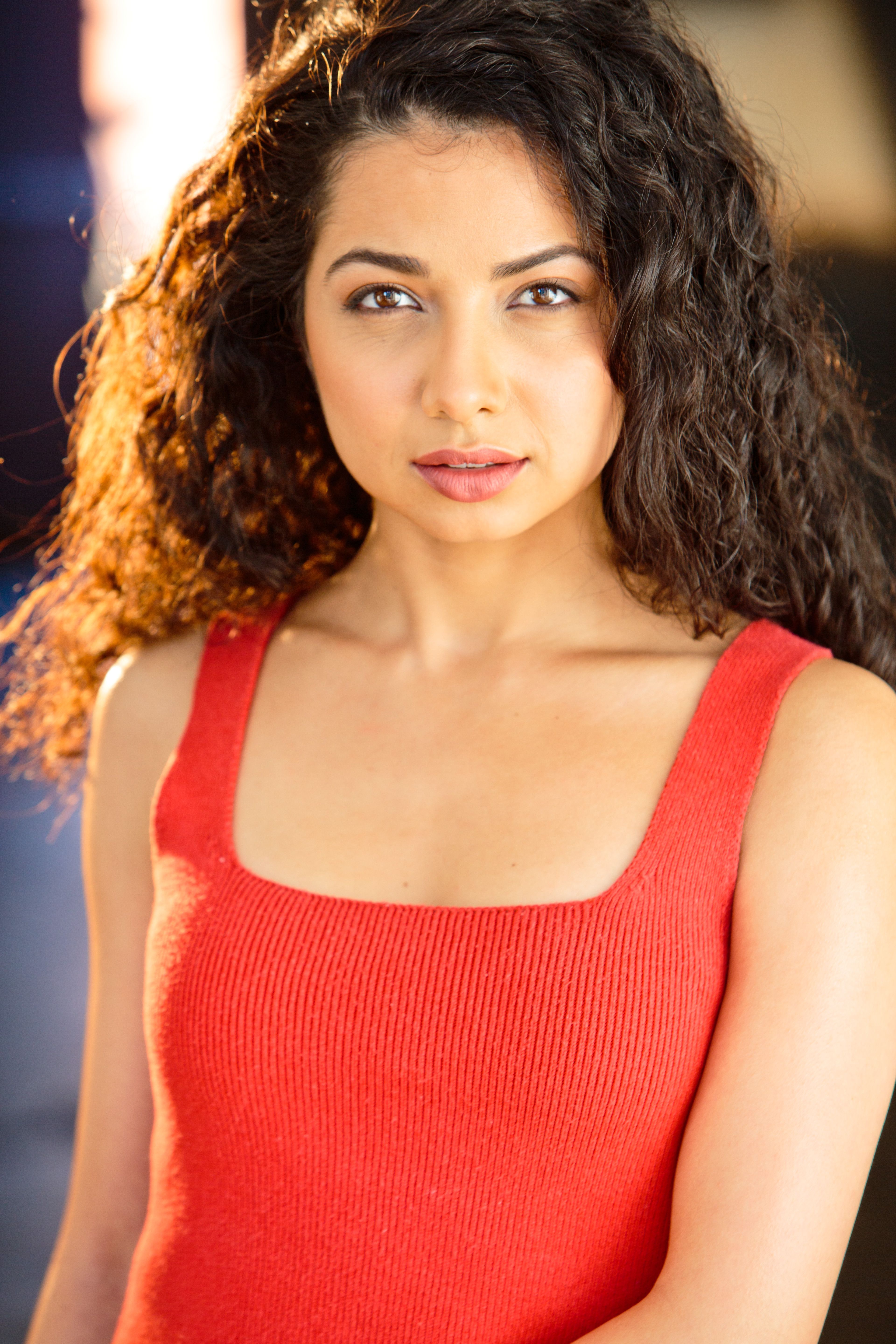 Honestly, no, which is why this experience has been so enlightening. It was interesting though, seeing the similarities and differences between Iranian and Yemeni culture.
I first fell in love with this role in the audition room. I don't come from a religious family, so I researched like crazy about being a Muslim woman in the States but especially in Yemeni culture. Thankfully my younger sister is a biology major in college right now, so I asked her lots of questions on the subject and where her passion for science came from. This role also deals with the quirks and struggles of being a teenager, so I researched adolescent body language, as well as asked peers about their first experiences with love.
Q: What do you like most about the character and why did you want to be involved in this production?
What I like most is the power behind her innocence. She is proud of who she is and where she comes from, which is so rare to see nowadays. Most immigrants to the USA want to assimilate as soon as they can.
Stories like Yasmeen's have been suppressed and censored throughout history especially in the States. I felt it was my duty as another Middle Eastern woman to give her story life. I wanted to show that no matter where you, or your parents come from, what religion you are, or what your gender or class is, everyone can relate and empathize to Yasmeen's story. I wanted to humanize Yasmeen.
Q: Are there any similarities in the character you play with your real life? 
Oddly, just a few. I didn't grow up in what you would call a "traditional" Middle Eastern family. My parents raised my sister and I to know we were equal to men. We were always told to know our worth and to speak up for our rights. I'm blessed that my parents gave my sister and I so much freedom to express ourselves and to learn from our mistakes. Like Yasmeen, I did grow up very cultured. At home, my parents only speak Persian to us and I grew up celebrating my Iranian background.
Q: What inspired you to be an actor and how supportive were your family?
I never wanted to be an actor growing up. I didn't come from a very "artistic" family at all. My parents put me in soccer as a kid and my dream was to be professional soccer player. Out of curiosity, during my junior year of high school, my friends and I enrolled in a theater class. I'm very grateful that I started gaining recognition for my work and my drama teacher suggested I audition for UCLA. As I look at my life now, I get goosebumps.
When I first told my family I wanted to be an actor, there was dead silence at the dinner table, and the conversation was quickly changed. After my parents saw my first live performance and my acceptance letter to UCLA, they supported me wholeheartedly. I'm immensely blessed. Many families, especially Middle Eastern families, are not as accepting as they should be and although it's all very new for my family, they are now my biggest fans.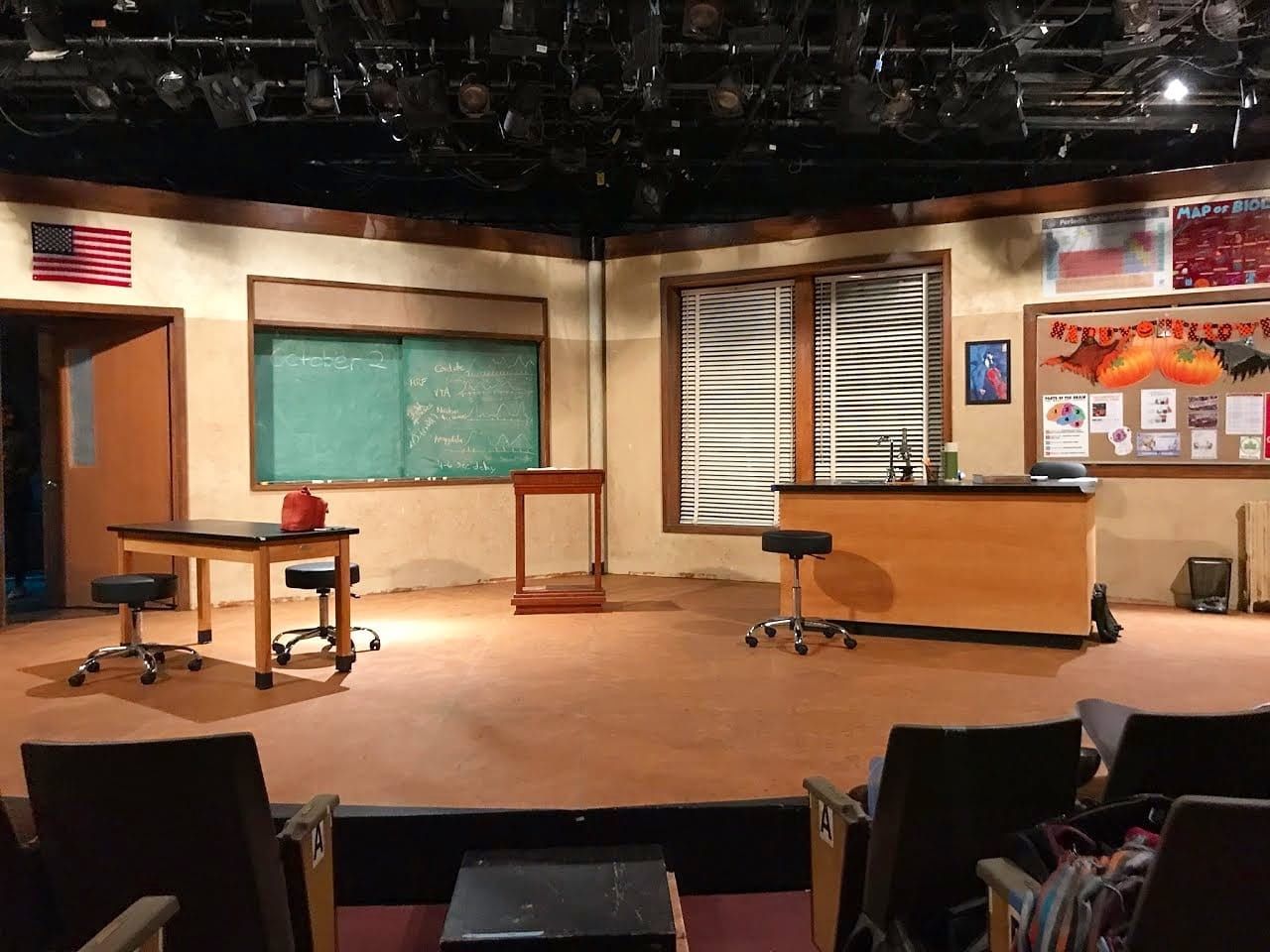 Q: Is this the first time you have appeared in a two-person show and which medium do you prefer working more in, stage or movies?
As a woman, and especially as an Iranian-American woman, I am very particular about the types of roles that I accept. The industry is changing and it's so beautiful to see that. It is high time that we create powerful female roles that leave an impact. We are so much more than just a pretty face.
As of right now, I prefer film and television due to the intimacy and delicacy that the camera captures. Also, in my opinion there are more opportunities for women of color in film and TV than in theater. I hope with stories like "Paradise," that will change soon.
---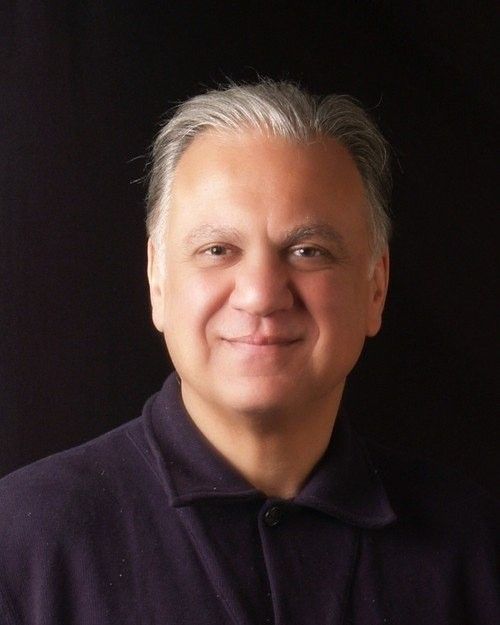 Fred Parvaneh
Head of Social Media
Fred Parvaneh is the social media director of KayhanLife.com.
With over 10 years of industry experience, he is responsible for the day-to-day operations of the social media pages of Kayhan Life. Fred is also a contributing journalist and covers cultural events and interviews noted celebrities.
Fred comes from a varied professional background with years of experience spent as a structural engineer, as well as a mortgage banker in New York City.
Fred is a USA citizen and currently resides in Los Angeles, California.
Email: [email protected]
Twitter: @Fred Parvaneh
---
---