These potato patties are crispy on the outside and creamy and soft on the inside. Serve these homemade potato patties as an appetizer or a light meal.
Ingredients:
Potatoes
Eggs
All purpose flour
Salt
Spices such as black pepper, turmeric and saffron
Dried mint
Instructions:
Cook the potatoes by boiling or baking them.
Mash the potatoes in a large bowl using a potato masher or a fork.
Add the eggs to the potatoes and mix well.
Add in salt, pepper, turmeric, bloomed saffron and dried mint. Stir well to combine.
Add in the flour, one tablespoon at a time. Mix after each addition.
The mixture should be thick enough to be handled but not doughy.
Heat the vegetable oil in a non stick pan over medium heat. You'll know the oil is hot enough if you hold a toothpick in the oil and bubbles start appearing around it.
Shape the patties and fry them in the hot oil in batches. Fry for about 3 to 5 minutes on each side until crispy.
Place fried potato cakes on a kitchen towel to absorb their excess oil.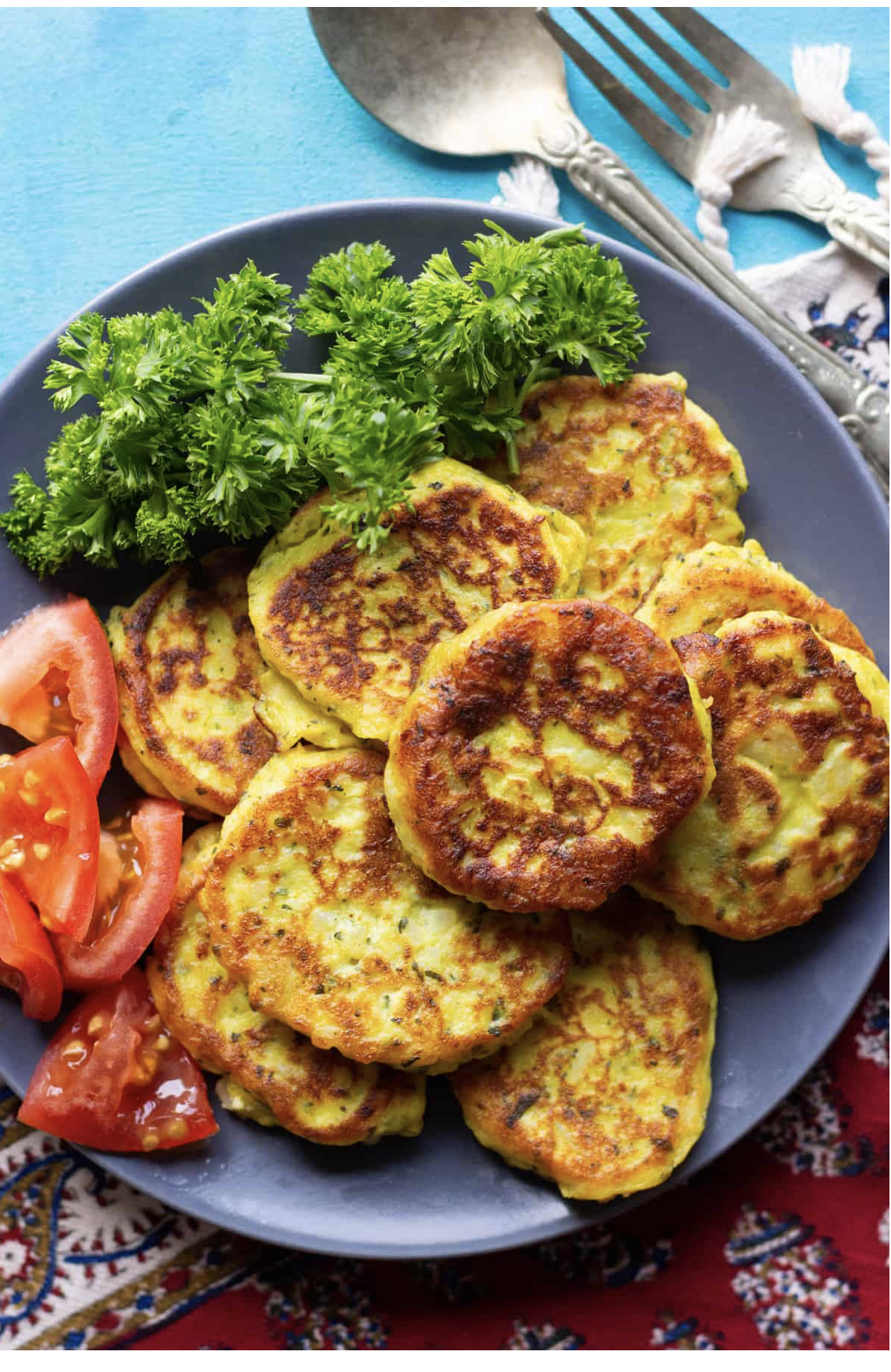 Similar Articles to This Post