---
RIYADH, Sept 25 (Reuters) – Saudi Arabia denied it had backed the gunmen who killed 25 people at a military parade in southwestern Iran over the weekend, almost half of them Revolutionary Guards, the Saudi state news agency reported on Tuesday.
"Saudi Arabia rejects and condemns the false accusations that Iranian officials have made about Saudi Arabia supporting the events that took place in Iran last Saturday," SPA quoted a foreign ministry official as saying.
Iranian Supreme Leader Ayatollah Ali Khamenei said on Monday that the attackers were paid by Saudi Arabia and the United Arab Emirates (UAE), and pledged that the Islamic Republic would "severely punish" those behind the assault.
The deputy head of Iran's Revolutionary Guards also accused the United States and Israel of involvement and said they should expect a devastating response.
Arch-rivals Saudi Arabia and Iran, both oil super-powers, are waging a war for influence across the Middle East, backing opposite sides in conflicts in Syria, Yemen, Iraq and Lebanon.
On Saturday, gunmen fired on a viewing stand in Ahvaz where officials had gathered to watch an annual parade marking the start of Iran's 1980-88 war with Iraq.
Ahvaz National Resistance, an Iranian ethnic Arab opposition movement which seeks a separate state in oil-rich Khuzestan province, and Islamic State have both claimed responsibility, without giving evidence.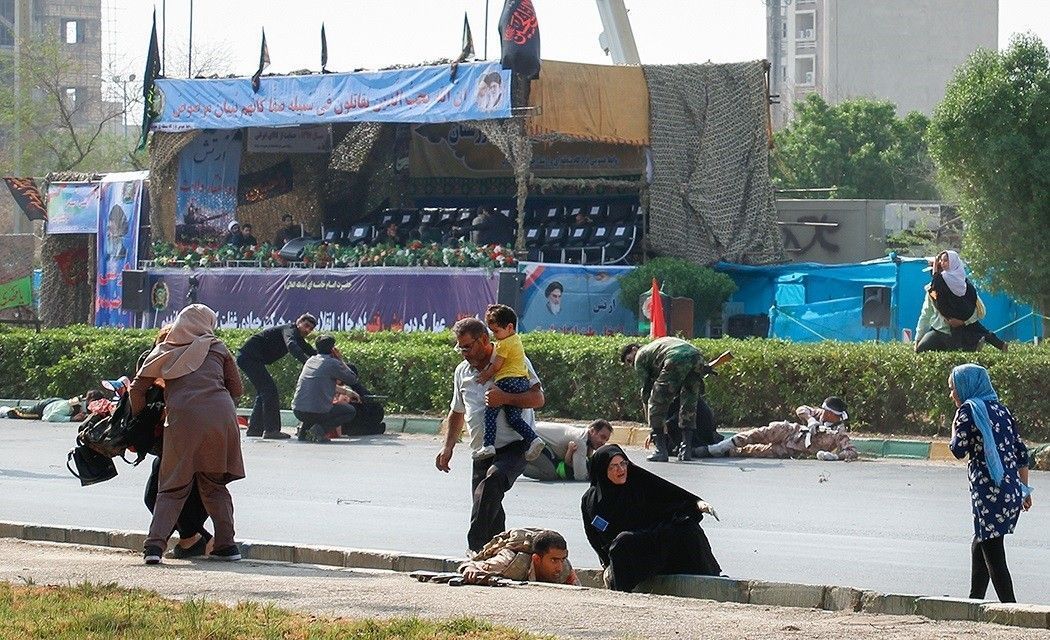 U.S. Defense Secretary Jim Mattis on Monday dismissed Tehran's threats, and a senior UAE official had previously denied the accusations.
Separately, the semi-official Iranian news agency Fars posted a video on Tuesday threatening that Iran might carry out missile strikes on Israel and Saudi Arabia.
The original footage showed Jerusalem and the Saudi capital Riyadh as being targeted, but Fars soon deleted that video and posted a new version with the cities' names not shown.
---
(Reporting by Asma Alsharif Writing by Stephen Kalin Editing by Mark Heinrich)
---