---
---
The UK government's failure to recognize that the arbitrary detention of British-Iranians is a form of hostage taking has not helped secure their freedom, according to the wife of one of the British-Iranian detainees.
In an interview with Kayhan Life, Sherry Izadi, wife of Anoosheh Ashoori, called on the British government to appoint an independent negotiator to act as a liaison with Iran.
 "There are numerous committees, envoys and representatives for various causes," she said. "Why not dedicate someone in Whitehall [the seat of government] specifically to this task, whose sole duty would be to navigate the waters and to act as an intermediary between governments?"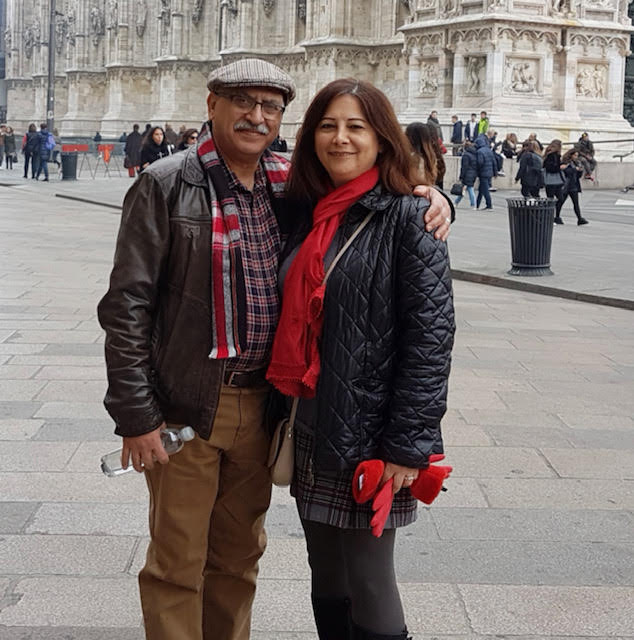 ---
She urged Iranians to sign her petition: please click here.
The last time that Mrs. Izadi saw her husband was nearly 860 days ago, when he boarded a flight to Tehran to visit his 86-year-old mother. They were regularly in touch via WhatsApp until he disappeared two weeks into his trip.  Four months passed before she heard his voice again. Ashoori was in Evin prison, accused of spying for Israel. During the first year of his arrest, Mr Ashoori tried to commit suicide three times, after his interrogators threatened to hurt his family in UK, in an effort to spare them any harm.
"I think those holding him want something in return for his freedom," she explained. "We think that the British military debt to Iran is worth about 400 million pounds plus interest from a British tank sale to Iran before the revolution.  This sum of money is not much for governments. The UK promised this once, but didn't deliver."
In May 2019, the Guardian reported that the UK Ministry of Defense rejected a plea from the Foreign Office to release the sum to the Islamic Revolutionary Guards Corps (IRGC).
Mrs. Izadi meets with the British ambassador to Iran, Rob Macaire CMG, every time he visits London.  She also receives bi-weekly reports about their efforts on behalf of her husband. Foreign Office diplomats also meet her at her request.  She has also met with current and former Foreign Secretaries, Jeremy Hunt and Dominic Raab. "But realistically, nothing has been done because no one has been released."
According to his wife, Ashoori studied aerospace engineering but decided instead to work for his father's construction company and pioneered an innovative product called "Roofix" used extensively in earthquake-prone areas and low-income housing developments.  He helped the reconstruction of Bam after the devastating earthquake there. Roofix was used in schools and hospitals built by the Red Crescent.
The couple have a daughter named Elika, a pastry chef <@lilika49>, and a son named Arya, an academic researcher and music producer <@AryanAshoori>.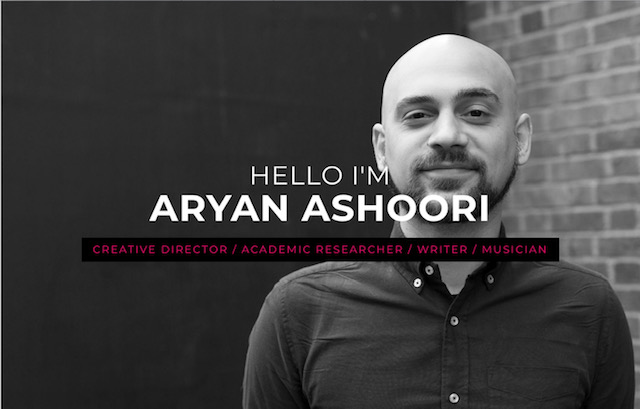 ---
The following are excerpts from the conversation with Kayhan Life.
Tell us more about yourself.
I'm 56 and grew up in the UK. I graduated from Wolverhampton University.  My husband is a graduate of Thames Polytechnic now Greenwich University, as well as the Cranfield Institute of Technology, which is now Cranfield University.
Anoosheh returned to Iran in 1982. I followed him in 1984.  We lived there for 20 years before moving back to the UK in 2005 to be with our children.  My husband retired four years ago, when he sold his father's construction company. I've know Anoosheh for over 40 years and we've been married for 35 years.
Did you visit Iran regularly?
Yes, regularly, because we have family there.
Did you ever feel uncomfortable travelling to Iran?
No, because we were never politically active, and my husband never had a public position.  I worked for Islamic Republic of Iran Broadcasting for 15 years as a translator. I traveled twice a year to Iran, and my husband at least four times a year, until he sold his business.
What happened two years ago?
My husband travelled to Iran on 30th July 2017. He was due to return at the end of August.  He travelled with his Iranian passport which was due to expire. He called me on August 13th to tell me that he had received his renewed passport.  He then left the house to go shopping. When his mother returned home, she found a note saying: "I am invited to a friend's home to spend the night.  I will call tomorrow." The next day, he called his mother saying: "Don't worry, I'm in Evin Prison! I'm fine now."
When was the first time he met with his lawyer?
About three months after his arrest, he was allowed a 15-minute visit with his first lawyer, who was also a university professor. As a few of the interrogators in Evin had been his students, he managed to get access to my husband. However the authorities then had him dismissed.
What did you do in the meantime?
During the first few months, not much.  I didn't know what to do. Also, we were under the impression that any action on our part would be to his detriment. The first time we spoke was four months into his incarceration after the completion of his interrogation, before his trial was to begin.
They rejected the first lawyer as well as the five other ones we introduced. This took eight months, and my husband finally ended up representing himself in court. The proceedings took place only with a judge, a prosecutor and my husband present. He received two sentences: one for 10 years, the other for two years.   We lodged an appeal, but it was rejected. He was transferred to Section 7 of the 12th ward of Evin prison, where security prisoners are held. He was kept in the same cell as US scholar Xiyue Wang, who had been sentenced to 10 years on spying charges.
How did your husband attempt to commit suicide?
One month into his detention, he tried to cut the artery on his wrist. Next, he tried to hang himself.  Since his cell was monitored, both attempts failed. He then secretly went on hunger strike. He was found out again after his interrogator saw he was losing weight.  The authorities threatened to move him from his solitary to a cell holding ISIS prisoners.
When did you reach out to the British Foreign Office for assistance?
Approximately 10 months after his arrest.  My husband told me he was worried that his confiscated British passport might be misused. Within an hour or two of my contacting the Foreign Office, a consular official called and invited me for a meeting.
How often are you in contact with your husband and how is he coping?
We speak daily.  He is also allowed monthly visits from his mother, as well as mine. He is in good health and determined to leave Evin a healthy man.  He was scheduled to have knee surgery when he returned to the UK. Having lost 18 kilos and received physiotherapy in prison — after the FCO insisted that he should have access to medical treatment — he is now training for a marathon once he is free.  He says Evin prison is not the place to seek medical assistance, and it's best to keep healthy.
---