---
By Kayhan Life Staff
---
The U.S. government has denied claims that it promised to unfreeze Iranian assets abroad to secure the release of dual nationals Bagher and Siamak Namazi from prison.
"Reports from Iranian sources of a transfer of funds related to the release of Bagher Namazi and furlough of Siamak Namazi are categorically false," National Security Council spokeswoman Adrienne Watson told Reuters on Oct. 1.
The U.S. State Department released a statement the same day thanking UN Secretary-General Antonio Guterres for sharing the news about Iran lifting a travel ban on Bagher Namazi and granting his son Siamak Namazi furlough for a week to visit his father.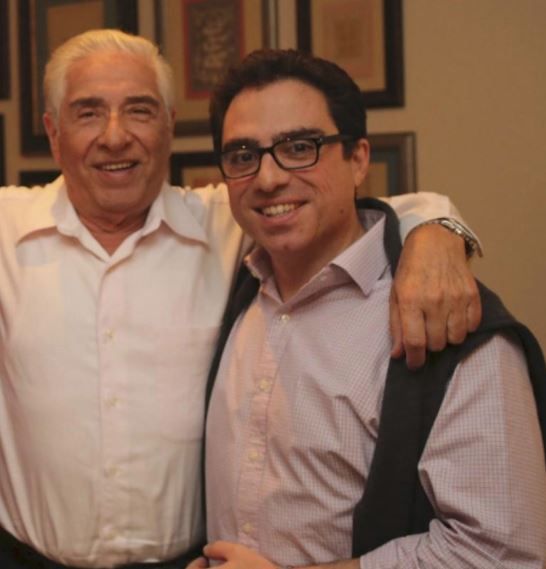 Reports from Iranian sources of a transfer of funds related to the release of Baquer Namazi and furlough of Siamak Namazi are categorically false.

— National Security Council (@WHNSC) October 2, 2022
"We were deeply gratified to learn from the UN Secretary-General today that Iran has lifted the travel ban imposed on Bagher Namazi," the statement said. "Namazi is an 85-year-old American citizen who was unjustly detained in Iran and was banned from leaving Iran since his release from custody, including for urgent medical treatment. We are also grateful that Siamak Namazi, his son, who was also unjustly detained, has been granted a humanitarian furlough to be with his father."
The Islamic Republic News Agency (IRNA) reported that the U.S. was to unfreeze $7 billion of Iranian money abroad to release Bagher Namazi and his 50-year-old son Siamak Namazi.
"With the finalization of negotiations between Iran and the U.S. to release the prisoners of both countries, $7 billion of Iran's blocked resources will be released," IRNA said on Oct. 1. "Washington is pursuing at the same time the release of its citizens detained in Tehran and the release of Iranian funds in South Korea."
Nournews, affiliated with Iran's Supreme National Security Council, echoed IRNA's report.
"A country in the region has mediated intense talks in recent weeks over the simultaneous release of Iranian and American prisoners and unfreezing of billions [dollars] of our country's assets," Nournews said on Oct. 1.
In a tweet, Kayhan London named the third country mediating the release of Bagher Namazi as Qatar.
"Qatar mediated the departure of Bagher Namazi from Iran. His son was granted a furlough," the paper tweeted. "State media have reported that the Swiss payment mechanism will release $7 billion of frozen Iranian money in South Korea."
The tweet included an undated photograph of Bagher and Siamak Namazi with the caption "the release of Siamak Namazi during the height of anti-government protests; Why has the Islamic Republic been forced to do this?"
The Swiss Humanitarian Trade Arrangement (SHTA), a payment mechanism to enable humanitarian goods to be delivered to Iran, came into effect on Feb. 27, 2020.
Switzerland developed the payment mechanism in "close cooperation with the relevant authorities in the U.S. and Iran, as well as with selected Swiss banks and companies. The SHTA is available to Swiss firms in the food, pharmaceutical, and medical sectors."
In October 2015, the Islamic Revolutionary Guards Corps (IRGC) arrested Siamak Namazi while on business in Iran. The IRGC also arrested Bagher Namazi in February 2016 when he traveled to Tehran to visit his son in prison. They were both convicted of "collusion with an enemy state" and handed a 10-year prison sentence.
Iranian authorities had released Bagher Namazi for health reasons. However, he was banned from leaving Iran. On Oct. 1, authorities lifted the travel ban on Bagher Namazi and granted his son Siamak a one-week furlough on the humanitarian ground to visit his father.
Siamak Namazi is the longest-held Iranian-American prisoner in Iran.
In comments reported by IRNA, Abolfazl Amouei, the spokesperson for the National Security and Foreign Policy Committee of the Majlis (Iranian Parliament), said: "Exchanging American prisoners is a humanitarian act."
In an interview with Kayhan Life, Len Khodorkovsky, Senior Advisor to the US Special Representative for Iran (in office from 2018 to 2020), cast doubt on the alleged Iran-U.S. deal on prisoner swap and release of frozen Iranian assets.
"I wouldn't trust anything the Iranian regime claims. However, if the Biden administration has agreed to a $7 billion ransom, that would be a tragic mistake. The Iranian people are putting their lives on the line rejecting the legitimacy of the regime. Financing their oppressors would undermine the words of the administration officials, who have professed to stand with the people."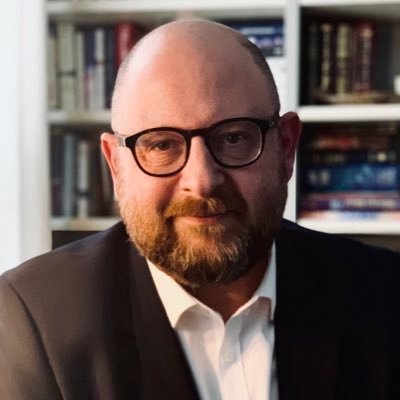 "We all want innocent Americans and other hostages released. Their imprisonment is cruel. But we're old enough to remember that it's possible to secure their freedom without paying a ransom. The Trump administration did it."
Kayhan Life noted that although many people called for an end to the Islamic Republic's rule, Trump frequently said he had no plan for regime change.
Asked why so many Trump-era officials are now calling for an end to the Islamic Republic ruling system but said nothing when they were in office, Khodorkovsky said:
"The position of the Trump administration was that it's up to the Iranian people to choose their government. In his speech announcing the withdrawal from the JCPOA, President Trump said: "The future of Iran belongs to its people. They are the rightful heirs to a rich culture and an ancient land and they deserve a nation that does justice to their dreams, honor to their history, and glory to their God."
"Those of us who served in the Trump administration understood and clearly expressed that the Iranian regime does not represent the Iranian people. Our policies and actions speak for themselves and we will be ecstatic when, at long last, the Iranian people reclaim their glorious past and seize their rightful future."
"That day is coming. Undoubtedly, many military and regime officials recognize that reality and will refuse to continue being used as tools of their brothers' and sisters' repression. Perhaps, in the spirit of justice and not vengeance, a mechanism like South Africa's Truth and Reconciliation Commission could be stood up the day after the Islamic Republic collapses to potentially grant amnesty to those who lay down their arms and come clean about the regime's crimes against the Iranian people."
Lifting the travel ban on Bagher Namazi and granting his son Siamak Namazi a one-week furlough coincided with ongoing protests in Iran and some 120 countries worldwide, sparked by the death of 22-year-old Mahsa (Zhina) Amini while in the custody of the morality police (guidance patrol) in Tehran on Sept. 16.
Some argue that the timing of the release of Bagher and Siamak Namazi from prison is part of a broader "psychological war" by the Islamic Republic to ease international pressure on the regime and convince its opponents that the West will negotiate with Tehran behind closed doors while giving lip service to the protesters.
Similar Articles to This Post