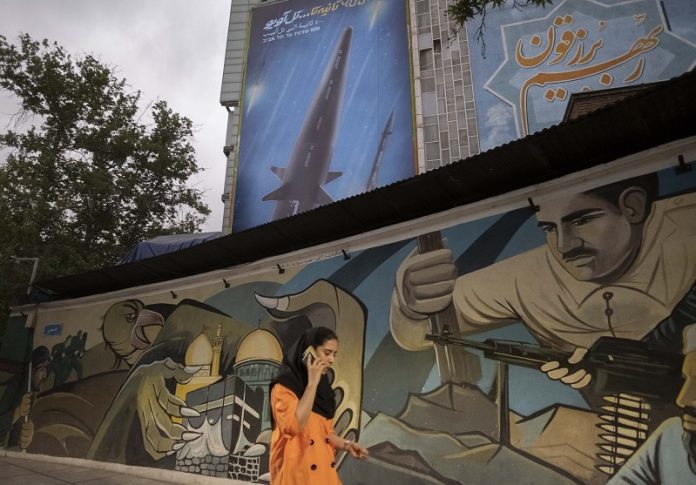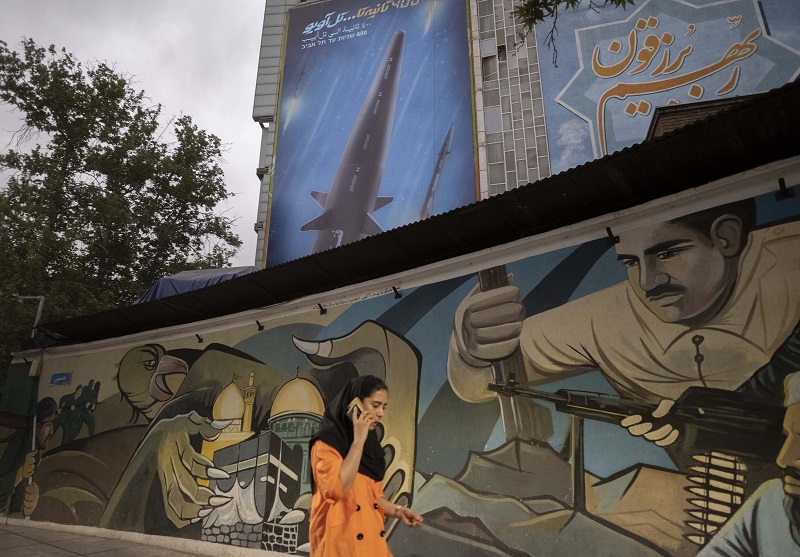 ---
By Ahmad Rafat
---
There is no shortage of speculation around a new Iran nuclear deal.
There are ongoing talks between the Islamic Republic and U.S. President Joe Biden's administration, which officials of both governments insist are not about Iran's nuclear program.
What is certain is that the two sides have been talking.
No one knows what Robert Malley, the U.S. Special Envoy for Iran, and Amir Saeed Iravani, Iran's Permanent Representative to the UN, have been discussing in their meetings, if not the nuclear issue.
According to some sources, the discussions have revolved around releasing Iranian-American dual citizens held in the Islamic Republic's prisons in exchange for unfreezing some Iranian assets.
While some believe the talks are about the $20 billion owed to Iran by South Korea and Iraq, others argue that the total sum should include Iranian funds held by the International Monetary Fund (IMF).
They suggest that Iranian Central Bank Governor Mohammad-Reza Farzin's recent trip to Washington was about releasing Iranian money.
Another significant event that could be part of this broader development is U.S. Secretary of State Antony Blinken's trip to Saudi Arabia, which coincided with the reopening of the Islamic Republic of Iran's Embassy in Riyadh.
Also notable is U.S. President Joe Biden's White House Coordinator for the Middle East and North Africa Brett McGurk's trip to Muscat, the capital of Oman, on May 8.
The trip occurred a few weeks before a two-day visit to Tehran by Haitham bin Tariq Al Said, the Sultan and Prime Minister of Oman, who, on his return, brought with him Kamran Ghaderi and Massoud Mossaheb, two Iranian-Austrians and one unnamed Danish national who had been held prisoner in Iran.
Oman has always played a crucial role as an unofficial mediator between Iran and the U.S.
The preliminary talks between Tehran and Washington — which led to official negotiations and the signing of the 2015 Joint Comprehensive Plan of Action (JCPOA), the Iran nuclear deal — had started two years earlier in Muscat.
Undoubtedly, both sides have discussed the hostages. Former U.S. President Barack Obama's administration made similar deals with Iran before the signing of the JCPOA in 2015.
Hostage-taking has always been the centerpiece of the Islamic Republic's relationship with the U.S. Since the establishment of the Islamic Republic 43 years ago, every dialogue between the two countries has included the release of hostages.
ANALYSIS: How Hostage Taking Is An Integral Part of Iran's Foreign Policy
A recent prison swap that led to the release of five European hostages for the return of Asadollah Assadi to Iran could lead to the release of other European and American nationals imprisoned in Iran.
Mr. Assadi, an Iranian diplomat, was convicted by a criminal court in Belgium of plotting a bomb attack against an Iranian dissident group near Paris and given a 20-year sentence.
Swedish media have been reporting on prisoner swaps between their government and Tehran, which could lead to Iran freeing Swedish nationals held hostage in Iran in exchange for the release of Hamid Nouri, a former Iranian official convicted of "war crimes."
On July 14, 2022, a court in Stockholm found Hamid Nouri, an Iranian official, guilty of "crimes against humanity," "war crimes," and "premeditated murder," sentencing him to life in prison, which in Sweden means serving a maximum of 25 years.
Nouri allegedly supervised the mass executions of political prisoners in the summer of 1988 when he was reportedly a deputy prosecutor at Iran's Gohardasht Prison in Karaj, West of Tehran. He was purportedly working with a three-judge panel known as the "death committee," which included current Iranian President Ebrahim Raisi.
ANALYSIS: Hamid Nouri's Life Sentence Is A Condemnation of Iran 
While the U.S. routinely engages in some secret talks — for instance, when former President Ronald Reagan sent Iranian officials a copy of the Bible — it has always maintained that all options are on the table.
By "all options," the U.S. means military action, which has not been on the table for years.
The West, particularly the U.S., does not want to get entangled in a new military conflict. They are deeply involved in the war in Ukraine and cannot handle another military conflict.
The U.S. sees China as a dangerous adversary, and if Washington engages in a new conflict, it would be with Beijing.
Western countries and their Middle Eastern allies cannot ignore the danger posed by the development of the Islamic Republic's nuclear program.
A recent report by Rafael Grossi — the Director General of the UN nuclear watchdog, the International Atomic Energy Agency (IAEA) — to the agency's board of governors highlighted this threat.
Iran's current stockpile of enriched uranium is 22 times greater than in 2019, the report warned. IAEA inspectors also detected traces of 88 percent enriched uranium in Iranian nuclear facilities.
Under the 2015 nuclear agreement, Iran is banned from enriching uranium beyond 3.67 percent.
It is next to impossible to revive the 2015 JCPOA, which was all but dead after former U.S. President Donald Trump withdrew the country from the nuclear agreement in May 2018, unilaterally.
At a January hearing before the European Parliament's Committee on Foreign Affairs, Mr. Grossi said the JCPOA was an "empty shell."
Any new nuclear deal will be a more limited and short-term agreement.
Although U.S. and Iranian officials deny reports on talks to strike a new deal, there is no other practical solution if diplomacy is to prevail over a military option.
European countries are unwilling to trigger the "dispute mechanism" that would refer Iran's nuclear case to the UN Security Council and reimpose the pre-2015 international sanctions.
They only use it as a scarecrow before each IAEA board of governors meeting.
Although the current U.S. sanctions, which are no less stringent than the pre-2015 international sanctions, have created massive problems for Iran, they have failed to prevent the country from accelerating its nuclear program.
These days, the Islamic Republic sells one million barrels of oil daily by circumventing the sanction and uses money laundering networks to return the revenue to Iran.
Iran Is Paying 'Political and Diplomatic Price for Its Brutality,' UK Official 
OPINION: The Solution to the 'Iran Problem' is Regime Change
Prince Reza Pahlavi : 'The Alternative to the Islamic Republic is the Iranian nation'
---
Similar Articles to This Post