---
---
The British government should not seek to implement the nuclear deal with Iran at the expense of future human rights sanctions it may consider placing on Iranian officials, Emil Dall, a research fellow at London's Royal United Services Institute (RUSI) has said.
Dall, a senior research Fellow at RUSI's Centre for Financial Crime and Security Studies, spoke on a RUSI Zoom briefing open to the press and public which Kayhan Life participated in.
UK Foreign Secretary Dominic Raab on July 6 announced what he described as "the UK's first autonomous human rights sanctions regime," and outlined a raft of designations under new legislation that would allow the government to target individuals who had committed human-rights violations.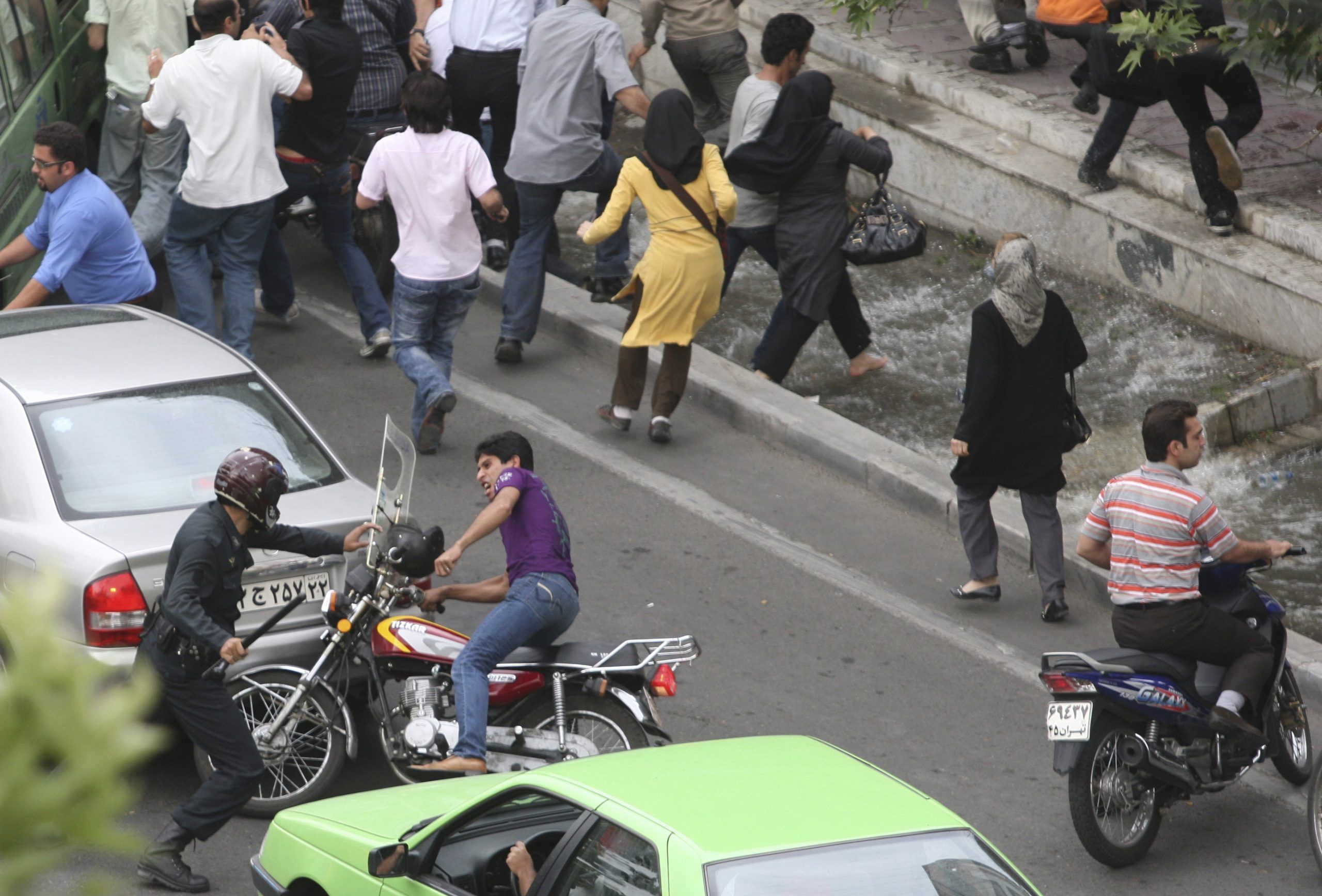 During the Zoom conference with RUSI's Dall, Kayhan Life asked why the UK's new human rights sanctions did not include Iranian officials who had committed human-rights violations.
"When you look at the sanctions machines currently in place, there is a sanctions machine that's called Iran and one that's called Iran (Human Rights), so it will be possible for the UK government to pursue those separate streams, and one doesn't eliminate the other. Even if you want to implement an action on human rights issues in Iran, you could still work towards the JCPOA implementation," he said. JCPOA stands for Joint Comprehensive Plan of Action, the formal name of the nuclear deal.
"What is key is that those two things don't intermix and interfere with each other, so, not backing down from a human rights designation because you are keen to finalize a trade deal that undermines the criteria you should be enforcing human rights sanctions with," he explained.
The Global Human Rights Sanctions Regulations 2020 announced by Raab allow the UK to impose penalties independently of the EU and the U.S. The regulations can be enacted for breaching an individual's right to life; the right not to be subjected to torture or cruel, inhuman or degrading treatment; and the right to be free from slavery or forced labor.
The first designations list targets 49 individuals and organizations in Myanmar, North Korea, Saudi Arabia and Russia, and includes 20 Saudi nationals connected to the death of journalist Jamal Khashoggi, and 25 Russian nationals involved in the maltreatment and death of accountant Sergei Magnitsky, who uncovered corruption by Russian tax and police officials.
The UK Foreign and Commonwealth Office (FCO) said additional sanctions would be implemented under the new law in the coming months.
Richard Ratcliffe, the husband of imprisoned British Iranian Nazanin Zaghari-Ratcliffe, welcomed the new sanctions powers, and called on the UK government to address the situation of detained dual nationals in Iran.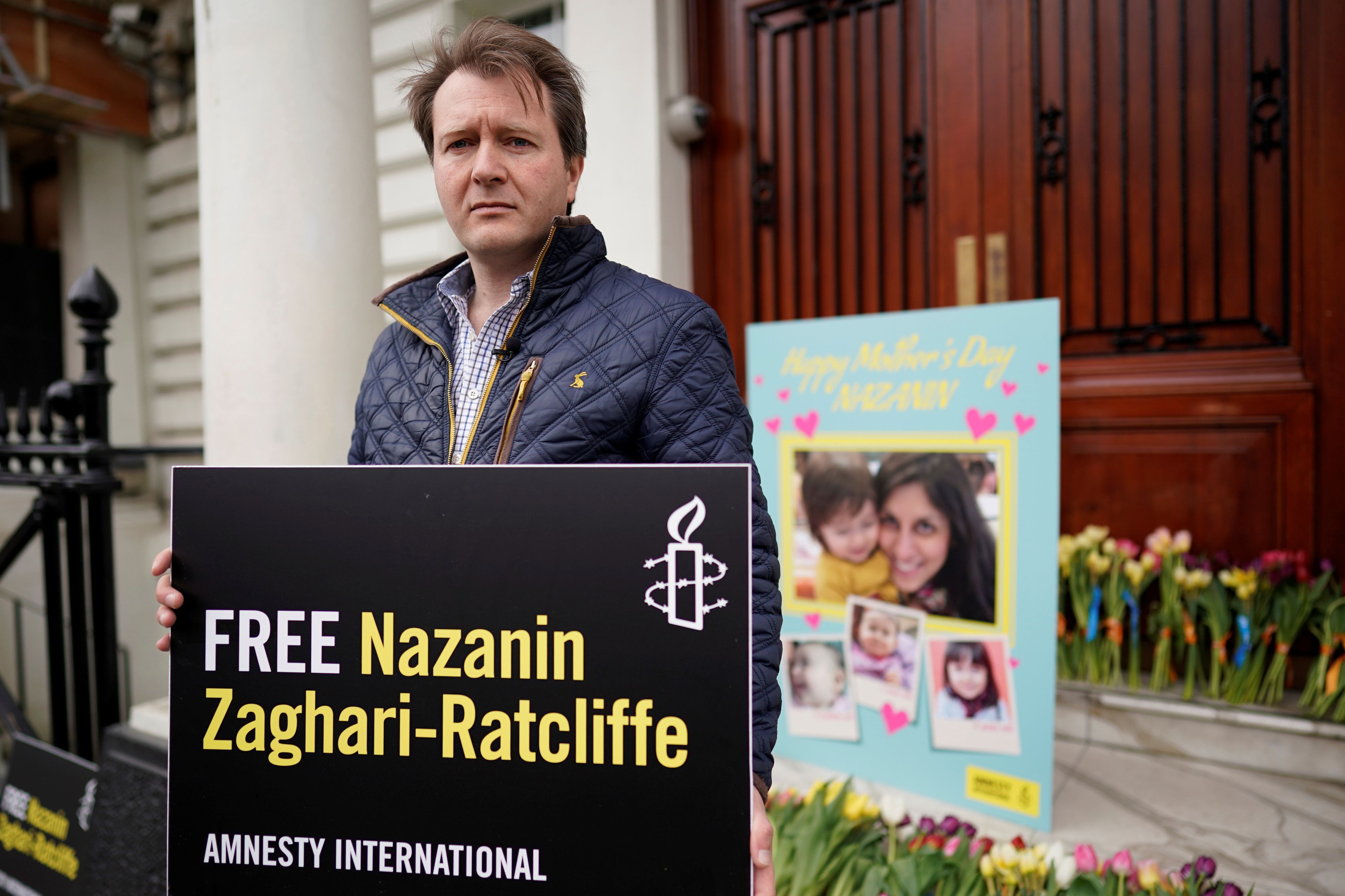 "I was really pleased to see that the legislation for the sanctions is now in place, and that the Foreign Secretary has started to take action. When I last met Dominic Raab back in January, I had raised with him the possibility of using Magnitsky sanctions against state hostage taking once the legislation had come into force, which he said he was open to considering.That is a conversation we can now have, though I would prefer to have it face to face," he said.
"We had a window for Nazanin to be released. However someone is blocking the Supreme Leader's edict. She has now been almost 4 months under isolated house arrest, and there are concerns that she is once again deteriorating. It's a good time to be knocking on the UK government's door and asking, how many [people] need to be taken before some accountability is imposed?" he added.
Alistair Thompson, a former Conservative party candidate for West Bromwich East, suggested that detained individuals in Iran should be able to seek redress under the new law.
In a piece published on Wednesday for the Conservative Woman, Thompson said, "Cases might include those of Nazanin Zaghari-Ratcliffe who has been illegally detained in Iran since early 2016 and was sentenced to five years imprisonment for plotting to topple the Iranian government. This is a risible charge that has been rejected by the international community, including the European Parliament which last year called for her immediate release unless she was retried using accepted international standards," he said.
"Why should her family and legal team not be able to call for those behind this appalling treatment of a UK national to face justice?" He concluded.
The UK's new sanctions powers have been described by experts as "Magnitsky-style sanctions" named after U.S. legislation called the Global Magnitsky Human Rights Accountability Act (the Global Magnitsky Act), which allows the U.S. government to sanction individuals who have perpetrated serious human rights abuses.
Individuals on the UK's first sanctions list closely mirror the U.S.'s own Global Magnitsky Act designations, leading analysts to suggest that the UK is likely to continue to follow the U.S. government's lead on designations for the foreseeable future.
Raab explained in a statement that the new sanctions regime were part of a wider strategy linked to the government's Global Britain initiative, which he said was a demonstration of Britain's "commitment to acting as a force for good in the world."