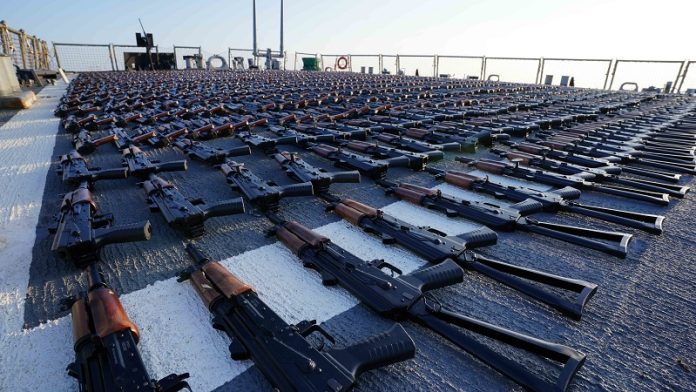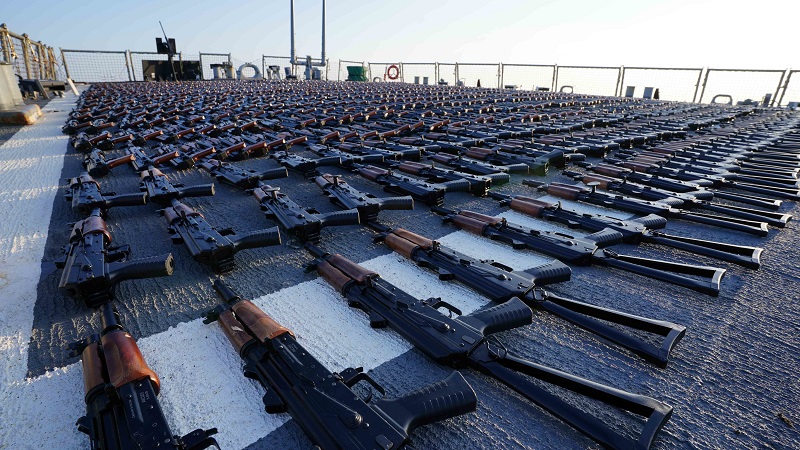 Feb 14 (Reuters) – The U.S. military is considering sending Ukraine thousands of seized weapons and more than a million rounds of ammunition once bound for Iran-backed fighters in Yemen, the Wall Street Journal reported on Tuesday.
U.S. officials said they are looking at sending Ukraine more than 5,000 assault rifles, 1.6 million rounds of small arms ammunition, a small number of antitank missiles, and more than 7,000 proximity fuses seized in recent months off the Yemen coast from smugglers suspected of working for Iran, according to the report.
Israeli Minister Says Iran Using Syria Facilities for Weapons Production
War Crimes Committed by Tehran-Backed Houthis Since Truce Expiry: U.N.
---
---
(Reporting by Maria Ponnezhath in Bengaluru)
---
---
Similar Articles to This Post