By Ahmad Rafat
---
U.S. Secretary of State Mike Pompeo says Washington is "closely watching the Iraqi prime minister-designate Mustafa Al-Kadhimi" as he tries to form a new government.
"Iraqi leaders need to cast aside the country's sectarian quota system and make compromises to ease the formation of a government and rebuild Baghdad's relationship with Washington," Mr. Pompeo added in a State Department press conference April 29.
Al-Kadhimi, the former Director of the Iraqi National Intelligence Service, is the third prime minister-designate since mass protests in Iraq forced former Prime Minister Adil Abdul-Mahdi to resign in November 2019.
Abdul-Mahdi remained a caretaker prime minister after resigning until Mohammed Tawfik Allawi, a former Minister of Communications (in office 2006-08), was nominated as Iraq's prime minister-designate in February.
Allawi, a close ally of the Islamic Republic of Iran, withdrew his nomination for the premiership on March 1, after the secular Kurdish, Sunni, and Shia parties in the Iraqi Parliament rejected his proposed cabinet twice.
Kayhan Life recently spoke to Entifadh Kamal Qanbar, an Iraqi-American political analyst who lives in Washington D.C., about recent developments in Iraq.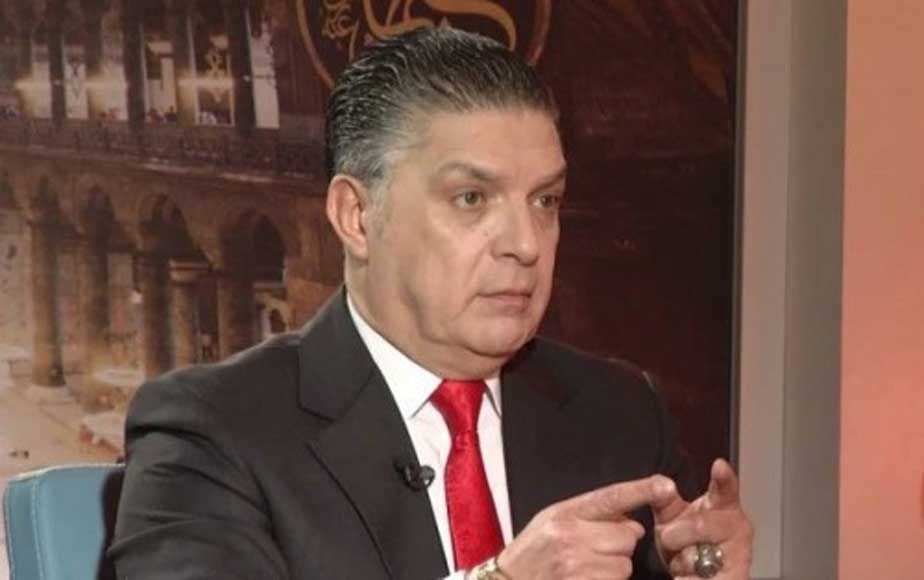 "Under current conditions, it would be next to impossible to form a government in Iraq which does not meet Tehran's approval, given the extent of the Islamic Republic's influence in that country," Mr. Qanbar said. "The problem is not so much the makeup of the cabinet or who the prime minister is, but how capable any future government will be."
"The effectiveness of an Iraqi government depends on its ability to disarm Shia militia groups in the country and execute its policies with no interference from the Islamic Republic," Qanbar argued. "I do not believe Al-Kadhimi will succeed in this respect, given his extensive dealings with the U.S."
On March 17, Iraqi President Barham Salih nominated Adnan al-Zurfi, the governor of the predominantly Shia province of Najaf, as the new prime minister-designate. Mr. al-Zurfi is a member of the Nasr parliamentary group of former Prime Minister Haider al-Abadi.
Al-Zurfi, however, withdrew his nomination on April 9 after his proposed cabinet faced fierce opposition from Shia parties in the Iraqi Parliament that have close ties to the Islamic Republic of Iran.
Muqtada al-Sadr, the leader of the Iraqi Sadrist Movement, was among those who strongly opposed Al-Zurfi's appointment. Al-Zurfi reportedly played a crucial role in the U.S. military's fight against Mr. al-Sadr's Shia militias.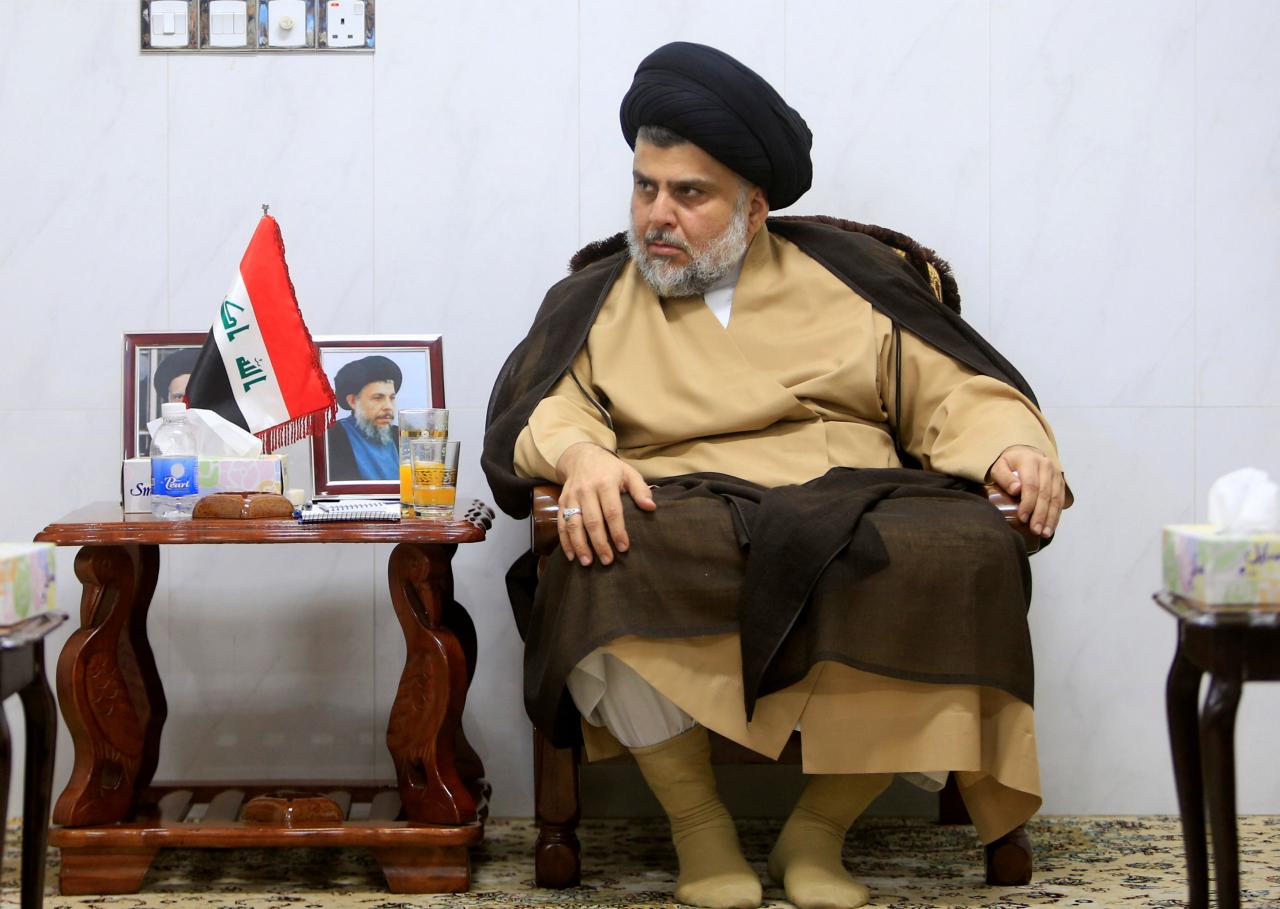 Prime minister-designate Mustafa Al-Kadhimi, who has a friendly relationship with the U.S., is also trying to develop ties with Iran. He has reportedly gained the support of Shia and Sunni groups and the Iraqi Kurdish parties.
Some Iraqi Shia groups including Kata'ib Hezbollah (Hezbollah Brigades) have accused Al-Kadhimi of cooperating with the U.S. military in its drone attack on Baghdad International Airport on Jan. 3, which killed Lieutenant General Ghasem Soleimani, the commander of the Islamic Revolutionary Guards Corps' Qods Force (IRGC-QF) and Abu Mahdi al-Muhandis, the deputy chief of the Popular Mobilization Forces (PMF).
The PMF, also known as the People's Mobilization Committee (PMC) and the Popular Mobilization Units (PMU), is an Iraqi state-sponsored umbrella organization, comprised some 40 militias that are mostly Shia Muslim groups, but also include Sunni Muslim, Christian, and Yazidi groups.
In the past few days, Liwa Ansar al-Marja'iyya (44th Brigade), Kata'ib al-Imam Ali (2nd Brigade), al-Abbas Combat Division (26th Brigade) and Liwa Ali al-Akbar (11th Brigade), announced that they had left PMF and joined the Iraqi Armed Forces.
"We should not interpret these groups' departure from the PMF as a sign that they have distanced themselves from the IRGC-QF and the Islamic Republic," Qanbar pointed out. "Although the move will undoubtedly strengthen some Shia groups and other political parties which do not always support Iran's policies and actions in Iraq, it was mainly for show. Iraq cannot solve its problem with Shia militias under the control of the IRGC-QF until it has freed itself from the grips of the Islamic Republic."
"Soleimani's replacement Brigadier General Esmail Ghaani has not and will not play a decisive role in Iraq, because he has had no contacts with Iraqi forces," Qanbar noted. "Iraqi forces also did not rush to meet him when he visited the country."
"The Islamic Republic has put Sheikh Muhammad al-Kawtharani, a senior military commander of the Lebanese Hezbollah, in charge of coordinating the operations of Shia militia groups in Iraq," Qanbar explained. "Mr. Al-Kawtharani is from Najaf and speaks Arabic with an Iraqi accent. He is a highly capable military commander who has been in contact with Iraqi Shia militia groups for many years. He was a close associate of Ghasem Soleimani. He is most suited to replace Soleimani in Iraq and play a crucial role in organizing the Shia militia groups in the region."
On April 10, the U.S. State Department offered $10 million for information on Sheikh Muhammad al-Kawtharani.
"The reward money for information followed confirmation by the U.S. intelligence that al-Kawtharani had taken over political coordination of Iran-aligned paramilitary groups formerly organized by Soleimani," Qanbar said. "Despite the increased security measures put in place by the Shia militia groups in Iraq after the assassination of Soleimani and Abu Mahdi al-Muhandis, the substantial monetary reward will ultimately result in the capture of this well-known and dangerous terrorist. Eliminating al-Kawtharani will deliver a massive blow to the Islamic Republic."
After a period of relative calm on account of the COVID-19 pandemic, protesters have poured into Iraqi streets in recent days. According to some reports, seven people were injured in clashes between protesters and members of Shia militias in Al-Rifai district 300 km south of Baghdad. Also, one person died, and dozens were wounded during protests in Baghdad's Tahrir Square.
"Recent unrest is a warning to prime minister-designate Mustafa Al-Kadhimi," Qanbar said. "To succeed, Al-Kadhimi needs both the support of political parties and Iraqi people; otherwise, he will face more protests which will force him out of office, even if the parliament were to approve his cabinet."
"A drop in oil prices, which is Iraq's only source of revenue, and the government's decision to cut the salaries of its employees and the broader economic difficulties caused by the coronavirus pandemic will spark widespread protests in the country," Qanbar warned. "Most Iraqis believe that the Islamic Republic will spend the revenue from the oil export on its regional operations, given the wide influence Tehran exerts on political parties in Iraq."
"The Islamic Republic is also using Iraqi banks to launder its money," Qanbar added.
This article was translated and adapted from Persian by Fardine Hamidi.