DAMASCUS, May 1 (Reuters) – A senior Iranian member of parliament vowed on Tuesday that his country will react to "Israeli aggression" against it in Syria, issuing his warning following a missile strike on Syrian military bases at the weekend.
Alaeddin Boroujerdi, head of the parliament's National Security and Foreign Policy committee, made the comments in Damascus after Israeli Prime Minister Benjamin Netanyahu presented purported evidence of past Iranian nuclear arms work, but later insisted he was not seeking war with the country.
"We will respond to any aggression on Iran at the right time and place," Boroujerdi told a news conference after meeting Syrian President Bashar al-Assad earlier this week.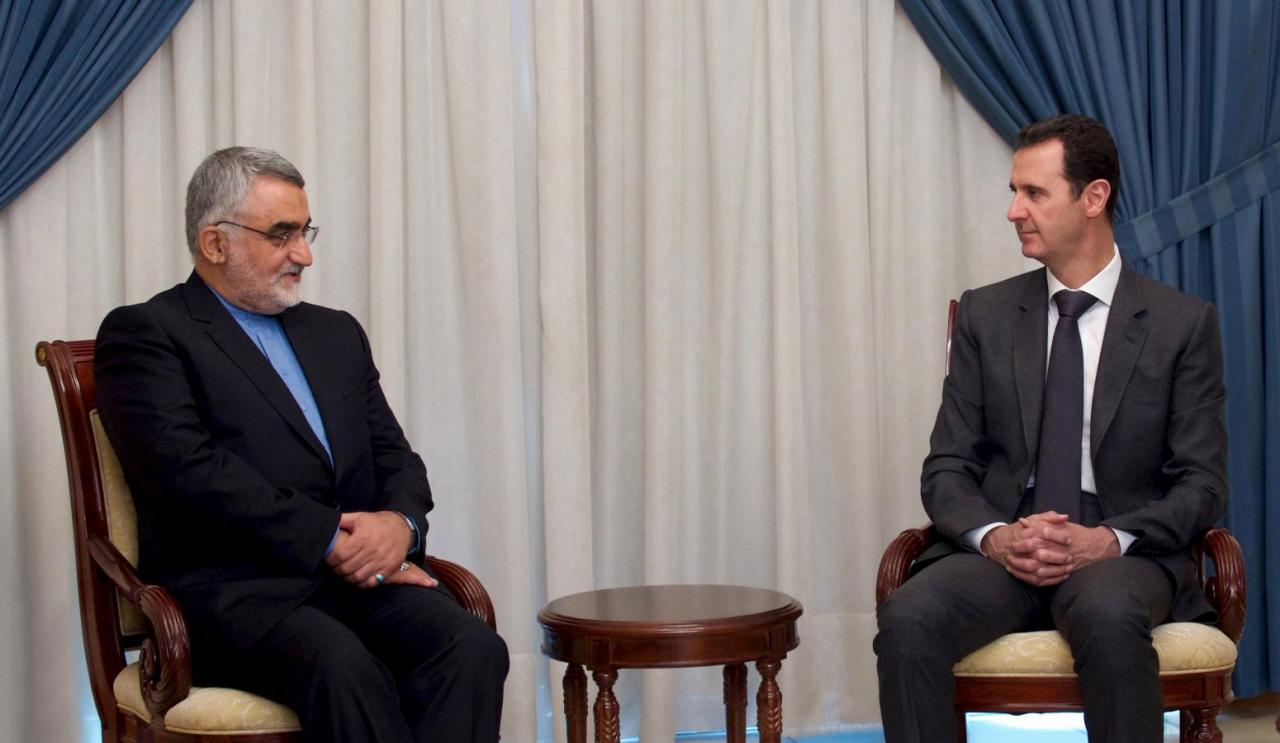 No country has claimed responsibility for Sunday's missile strikes, which follow several suspected Israeli attacks inside Syria in recent years. Israel generally does not comment on specific missions, but acknowledges it has carried out scores of strikes against what it describes as Iranian deployments or arms transfers to the Hezbollah movement, its ally in Lebanon.
A British-based war monitoring group, the Syrian Observatory for Human Rights, has said that at least 26 people were killed in Sunday's strikes and that most of them were Iranians or members of an Iran-backed Iraqi militia.
The semi-official Iranian news agency Tasnim said no Iranian base had been hit or Iranians killed.
Earlier this month, Tehran and its allies including the Shi'ite Hezbollah group accused Israel of a missile strike which Tehran said killed seven of its military personnel in Syria.
Boroujerdi did not directly accuse Israel of Sunday's attack, but said such strikes in Syria were in response to the Damascus government's victories over insurgents and militants.
"The presence of our military advisers in Syria has nothing to do with Israel," he said, adding that they were there in coordination with Damascus and as part of a military operations room that included Russia.
Netanyahu wants the United States to pull out of a 2015 agreement between Tehran and world powers curbing Iran's nuclear programme. He told CNN on Tuesday that "nobody" sought a conflict with the Islamic Republic, but added: "Iran is the one that's changing the rules in the region."
---
(Reporting by Kinda Makieh in Damascus Writing by Angus McDowall in Beirut)
---