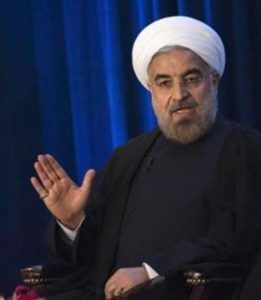 DUBAI, April 21 (Reuters) – Iranian President Hassan Rouhani said on Saturday Iran's atomic agency was ready with "expected and unexpected" reactions if the United States pulls out of a multinational nuclear deal, as U.S. President Donald Trump has threatened to do.
"Our atomic energy organisation is fully prepared … for actions that they expect and actions they do not expect," Rouhani said, without elaborating in a speech carried by state television, referring to a possible decision by Trump to leave the accord next month.
The deal reached between Iran, the United States and five other world powers put curbs on Iran's nuclear programme in exchange for sanctions relief.
Trump has called the agreement one of the worst deals ever negotiated. In January he sent an ultimatum to Britain, France and Germany, saying they must agree to fix what the United States sees as the deal's flaws or he would refuse to extend the critical U.S. sanctions relief that it entails.
U.S. disarmament ambassador Robert Wood said on Thursday Washington had been having "intense" discussions with European allies ahead of the May 12 deadline, when U.S. sanctions against Iran will resume unless Trump issues new waivers to suspend them.
Iran has said it will stick to the accord as long as the other parties respect it, but will "shred" the deal if Washington pulls out.
"Iran has several options if the United States leaves the nuclear deal. Tehran's reaction to America's withdrawal of the deal will be unpleasant," Iranian state TV quoted Iranian Foreign Minister Mohammad Javad Zarif as saying in New York.
FOREIGN EXCHANGE
Rouhani said his government intended to prevent instability in the foreign exchange market after a possible Washington exit from the nuclear accord when the central bank this month slapped controls on markets.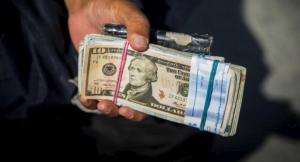 "This was a preventative blow against any American decision on May 12. They fully hoped to … cause chaos in the (foreign exchange) market. I promise to the people that the plot of the enemy has been thwarted, and whether or not the nuclear deal remains in effect, we will have no problem," Rouhani said.
On April 9, Iran moved to formally unify the country's official and open market exchange rates and banned money changing outside of banks, after its currency, the rial, plunged to an all-time low on concerns over a return of crippling sanctions.
SOCIAL MEDIA
Rouhani, a pragmatic cleric who has advocated expanding social freedoms, criticised moves by his powerful hardline opponents to restrict access to social media, including blocking access to the popular messaging app Telegram.
"Some people dislike social media, and don't like people to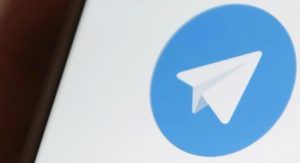 have information, and they say people sleep better if they are totally uninformed," Rouhani said, without naming anyone.
Iranian media said this week that government bodies were banned from using Telegram after Supreme Leader Ayatollah Ali Khamenei's office said his account would shut down to protect national security.
In January, Iran temporarily blocked Telegram, with an estimated 40 million users in Iran, as security forces sought to contain anti-government protests in more than 80 cities.
Many Iranians kept accessing Telegram then, using virtual private networks (VPNs) and other tools to bypass government filtering.
(Reporting by Dubai Newsroom; Editing by Andrew Bolton)