---
GENEVA, Oct 1 (Reuters) – Iran has fired missiles at militants in Syria it blamed for an attack at a military parade in southwestern Iran on Sept. 22, the Revolutionary Guards said on Monday in a statement published on Sepah News, the Guards' official news site.
The attack took place at 2 a.m. local time and targeted the bases of "takfiri terrorists" backed by America and regional powers in eastern Syria, the Guards said in a statement.
Iranian officials often use the word "takfiri" to describe Sunni Muslim hardliners. Iran is predominantly Shi'ite Muslim.
The ballistic missiles used in the attack flew 570 km (354 miles) to hit the targets, the Guards said.
"Our iron fist is prepared to deliver a decisive and crushing response to any wickedness and mischief of the enemies," the Guards said in the statement.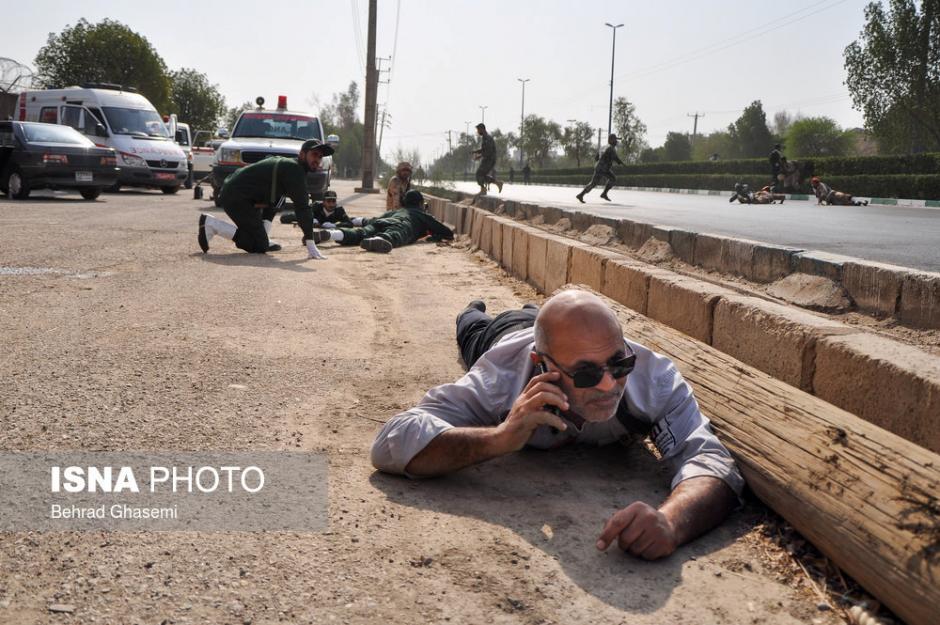 The Ahvaz National Resistance, an Iranian ethnic Arab separatist movement, and the Islamic State have both claimed responsibility for the attack in which 25 people were killed.
Neither group has presented conclusive evidence to back up their claim.
The Revolutionary Guards, the most powerful military force in the Islamic Republic, said in the statement six missiles were fired into Syria from western Iran.
Seven drones were also used to bomb militant targets during the attack, which killed a number of militant leaders and destroyed supplies and infrastructure used by the group, the Guards said.
Twelve Guards were among those killed in the attack on Sept. 22, when gunmen fired on a viewing stand as military officials watched a ceremony in the city of Ahvaz marking the start of Iran's 1980-1988 war with Iraq.
Supreme Leader Ayatollah Ali Khamenei, the highest authority in Iran, said last week that the militants responsible were paid by Saudi Arabia and the United Arab Emirates (UAE) and that Iran would "severely punish" those behind the violence.

Saudi Arabia and the UAE have denied involvement in the attack.
Fars News posted video footage of several missiles streaking into a dark sky during the attack.
"Death to the family of Saud," "Death to America," and "Death to Israel" were written on one of the missiles shown on the Fars News site.
Last year, the Guards fired missiles at Islamic State militants in Syria after the group claimed responsibility for an attack on the parliament in Tehran and the mausoleum of the founder of Iran's revolution, Ayatollah Ruhollah Khomeini, that left at least 18 people dead and dozens wounded.
---
(Reporting By Babak Dehghanpisheh Editing by Darren Schuettler and Raissa Kasolowsky)
---