---
LONDON, Sept 15 (Reuters) – Iran said on Saturday that Kurdish activists attacked its embassy in Paris and it accused French police of arriving late on the scene.
Paris police confirmed officers had responded to an incident at the embassy on Friday afternoon, but declined to comment on the speed of their response.
Fars news agency reported that about 15 Kurdish activists burned the Iranian flag in front of the embassy during the incident and broke some windows with stones.
They also threw fire extinguishers and computers at the gate but did not manage to enter the premises, Fars said.
"The French government should take all necessary measures to protect Iranian diplomatic missions in that country," Iranian foreign ministry spokesman Bahram Qasemi was quoted as saying by the state news agency IRNA on Saturday.
"Unfortunately, the French police did not arrive as expected on the scene on time, although the assailants were members of a terrorist organisation," he said.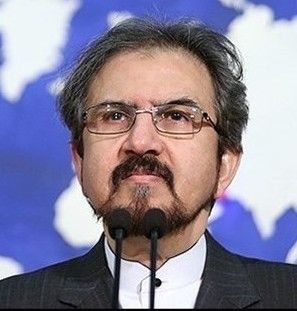 Qasemi said some of the attackers were arrested.
Paris police told Reuters that officers had detained a dozen individuals outside the embassy but that they were released when the embassy said it would not seek charges against them.
"A security detail was put in place with the embassy's full agreement," Paris police added.
However, Qasemi said Iran has asked France to put on trial and punish the assailants, and to inform the Iranian government of the verdicts.
Tehran has accused France of supporting opposition groups which seek the overthrow of the Islamic Republic and are classified by Tehran as terrorist organisations. France has rejected Iranian accusations.
Last week, Iran's Revolutionary Guards fired seven missiles at the headquarters in northern Iraq of the Democratic Party of Iranian Kurdistan (PDKI), an armed opposition group that fights for greater autonomy for Iran's Kurdish community.
Iranian media said at least 11 people were killed.
France has already told its diplomats and foreign ministry officials to postpone indefinitely all non-essential travel to Iran, citing a hardening of Tehran's attitude towards France.
France is also investigating a foiled plot to bomb a rally held by an exiled Iranian opposition group near Paris that was attended by U.S. President Donald Trump's lawyer, Rudy Giuliani on June 30.
An Iranian diplomat was arrested in Germany in connection with that plot.
Any hardening of relations with France could have wider implications for Iran. France has been one of the strongest advocates of salvaging a 2015 nuclear deal between Iran and world powers, which Trump pulled out of in May.
---
(Reporting by Bozorgmehr Sharafedin in London, Richard Lough in Paris; Editing by Andrew Bolton)
---