---
ANKARA, Sept 13 (Reuters) – The chief of Iran's elite Revolutionary Guards Corps said on Thursday that Tehran's missile attack on an Iranian Kurdish rebel base in northern Iraq last week was a warning to hostile powers, Iranian state television reported.
The Guards fired seven missiles at the headquarters of the Democratic Party of Iranian Kurdistan (PDKI), an armed opposition group that fights for greater autonomy for Iran's Kurdish community.
Iranian media said at least 11 people were killed.
"The attack against the terrorists in Iraq's Kurdistan conveys a message to the enemies, particularly those superpowers who think they can impose their evil plots on Iran and bully us," state TV quoted Major General Mohammad Ali Jafari as saying.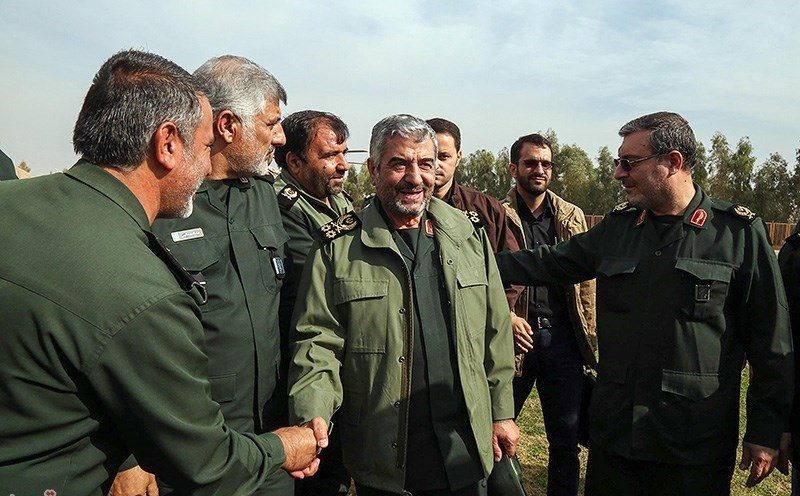 Iran has repeatedly threatened to destroy U.S. military bases across the Middle East and target Israel within minutes if attacked by the United States and its regional allies.
"All those who have forces, bases and equipment within a 2,000 km (1,200 mile) radius should know that our missiles are highly precise."
Israel sees Iran's regional influence and involvement in conflicts from Yemen to Syria as a threat to Israel's own existence.
The tension between Tehran and Washington, foes for decades, has heightened since May, when President Donald Trump pulled the United States out of a 2015 international nuclear deal with Tehran.
France's Foreign Ministry "strongly condemned" the missile strikes and said it was worried by Iran's activities, notably its missile development.
In August, Washington reimposed sanctions on the acquisition of U.S. dollars by Iran, and its trade in gold and precious metals. The sanctions were among those lifted under the deal in exchange for Tehran curbing its nuclear program.
In November, heavier U.S. sanctions are expected on Iran's oil sector, a lifeline of its economy. Washington has urged Iran's oil buyers to cut their imports of Iranian crude to zero. Iran has denounced the call as "nonsense".
The European Union, China and Russia, all parties to the nuclear pact, are working to maintain trade with Iran, which has threatened to stop complying with curbs on its nuclear work if it fails to see the economic benefits of relief from sanctions under the deal.
---
(Writing by Parisa Hafezi; Editing by Kevin Liffey)
---