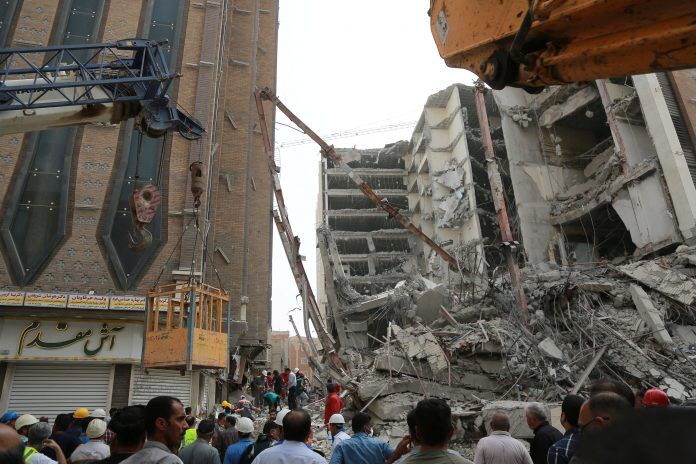 ---
DUBAI, May 24 (Reuters) – Iranian judicial authorities investigating a building collapse that killed at least 11 people have detained the mayor of the southwestern city of Abadan and nine others, state media reported on Tuesday.
The 10-storey residential and commercial building partly collapsed on Monday, trapping at least 80 people under the rubble, according to state TV.
"Ten people who are the main elements implicated in this incident, including the current and former Abadan mayors, a number of municipality employees and those who supervised this project have been detained and the investigation continues," local prosecutor Sadeq Jafari Chegeni told state TV.
May 23, 2022 – Unconfirmed reports say the Islamic Republic of #Iran used these vehicles from #Tehran, seen stopped for fuel in #Saveh, instead of using faster means (like #IRGC planes) to dispatch to #Abadan to help the injured in the #Metropol #HighRiseCollapse #KayhanLife pic.twitter.com/ojfVj8EmTs

— Kayhan Life (@KayhanLife) May 24, 2022
Authorities said other sections of the building may collapse and called on people not to gather near the site.
Mojtaba Khaledi, spokesperson for the state emergency services, told the television that some 50 people may still be trapped under the rubble.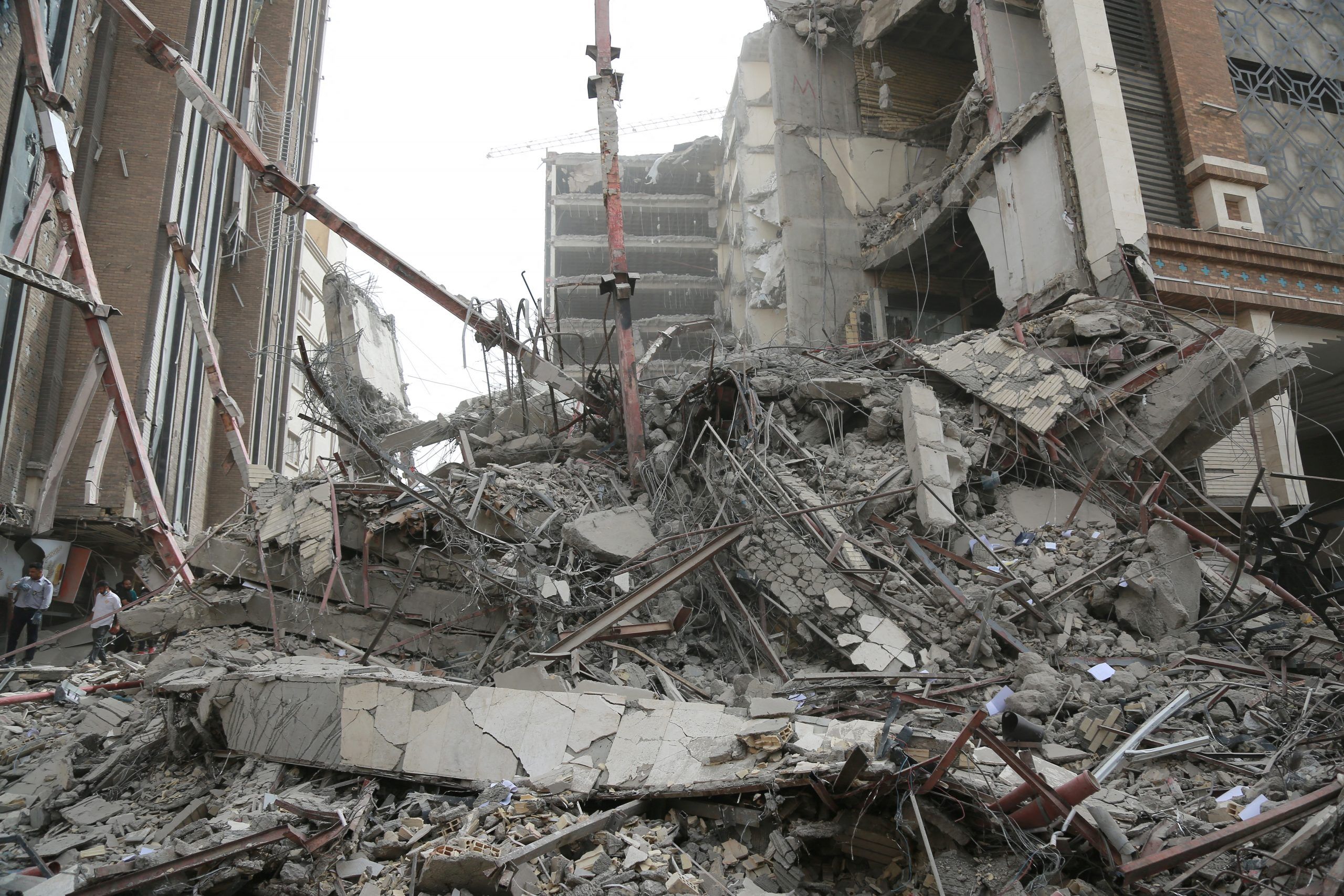 In 2017, 20 firefighters were killed when a 17-storey commercial building in the capital Tehran collapsed as they tried to put out a blaze.
The disaster prompted accusations that warnings about poor safety standards and the building's weak structure had been ignored.
May 23, 2022 – #Abadan #Iran
Injured man is carried out after collapse of a highrise building in #Metropol office block.
Crowd heard saying: "Please take him to a hospital, they can't help him here" #KayhanLife
Read more here: https://t.co/euL66SC0YV pic.twitter.com/jugohg6SDV

— Kayhan Life (@KayhanLife) May 23, 2022
The Metropolis high rise collapse in #Abadan #Iran led to the regime sending armored anti-riot vehicles to the scene instead of ambulances. The regime fears ordinary #Iranians. As it should…a major populist uprising could happen any day under this hated regime. pic.twitter.com/8yxwZvWtmP

— Alireza Nader علیرضا نادر (@AlirezaNader) May 23, 2022
Iran's Regime Launches Pro-government Rallies after Price Protests Turn Political
---
(Reporting by Dubai Newsroom; Editing by Kim Coghill and Nick Macfie)
---
Similar Articles to This Post