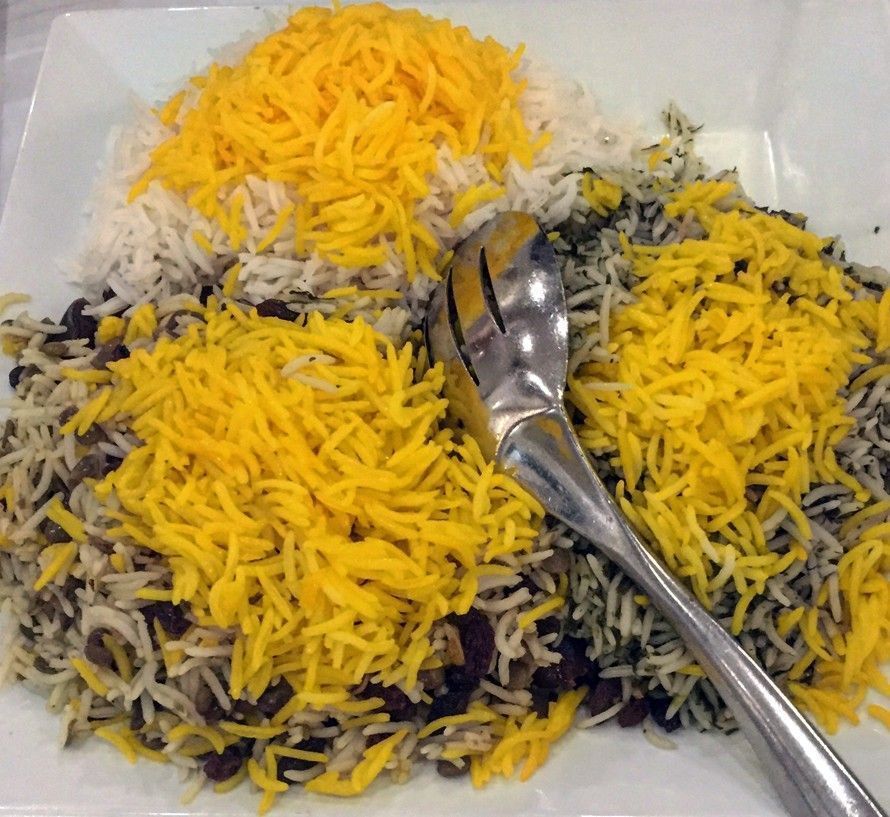 Have Anthony Bourdain and Guy Fieri met their Iranian matches?
A popular new web page on Facebook called "L.A. Foodies Social Club" is showcasing Persian restaurants in the Los Angeles area.
The brainchild of Fred Parvaneh and Shahin Shafaei, "L.A. Foodies Social Club" produces monthly video segments of roughly 15 minutes each. [Parvaneh is also Kayhan Life's L.A. editor.]
The web page is a way for Parvaneh and Shahfaei to promote Iranian culture and to give back to their community. Each segment features in-depth interviews with the restaurant's owners, staff and patrons, and is generally improvised and filmed in one take.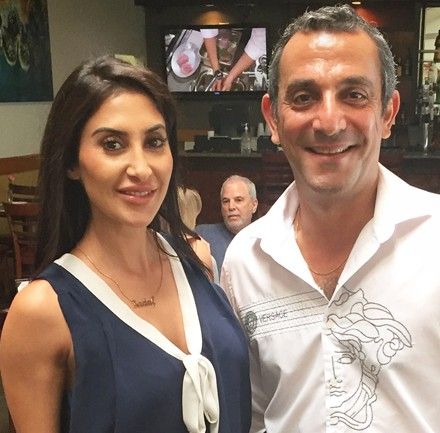 In its latest video (above), "L.A. Foodies Social Club" visits the Sadaf Restaurant in Encino, California. The producers talk to Dr. Sadaf Salout, the owner/manager, and to the renowned Iranian-American artist Ali Sabet, who painted the walls of the restaurant with his unique style of calligraphy-inspired art. Also interviewed is the award-winning architect of the restaurant, Hootan Hamedani of Hootan & Associates.
In an emotional interview, Dr. Salout talks about her upbringing and remembers her family's humble beginnings. Hootan Hamedani describes the concept behind the modern yet easily recognizable Persian design of the restaurant, and Ali Sabet recounts the process of adorning the walls of the Sadaf Restaurant.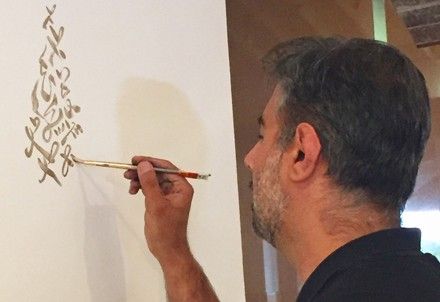 Patrons including Bita Milanian and Nadia Davari discuss their favorite meals and why they always order the signature dish, Sadaf's '"juicy chicken."
"L.A. Foodies Social Club" can be found on Facebook, Instagram, Twitter and Youtube.
#persianrestaurant #persianfood #persiancuisine #persiancalligraphy#persianarchitecture #lafoodiessocialclub #alisabet #sadafrestaurant#bitamilanian #hootanandassociates #fredparvaneh #shainshafaei#nadiadavari #foodnetwork #larestaurant #bestofla #iranianamerican#persianart #chelowkabab #tahdig #juicychicken #chickenkebab