An Homage to the Pioneer of Modern Iranian Journalism
13 February 2022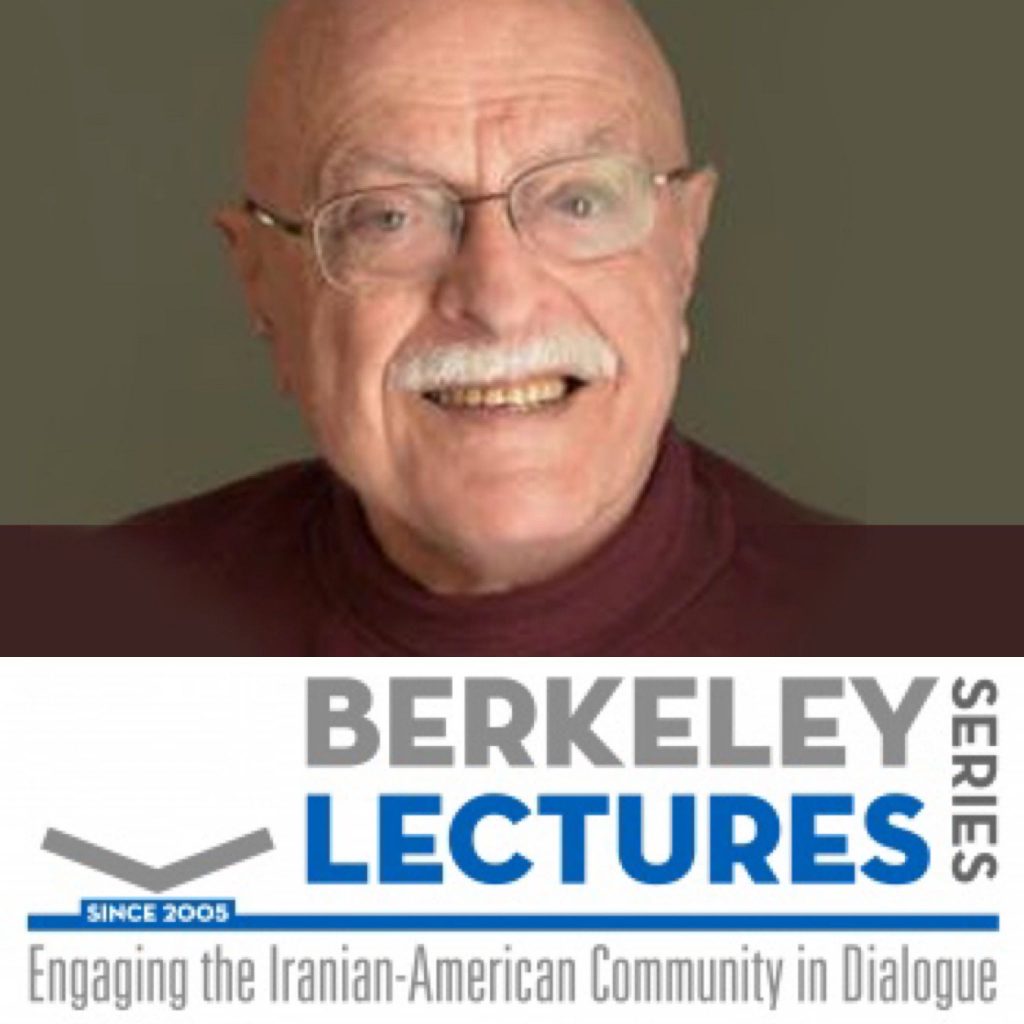 ---
An Homage to the Pioneer of Modern Iranian journalism, Dr. صدرالدین الهی/Sadreddin-e Elahi
Date: Sunday, February 13, 2022
Time: 9:30am (PST) | 9pm (Tehran) | 6:30pm (CET)
Place: Berkeley Lecture Series (BLS) Virtual Conference Room
---
Dr. Sadreddin Elahi, born in 1934 in Tehran-Iran, was a renowned veteran writer, critic, researcher, translator, poet, and was one of Iran's most prominent journalists. He was one of the first writers of serialized fiction in Iran.
He was the founder and editor of the Sport Magazine, "Keyhan Varzeshi", established in 1955. He taught Journalism at The College of Communication Sciences in Iran and was one of the initiators of the modern style of conversational dialogue in newspaper journalism. He was an outstanding field reporter as his reports from the Algerian War for Independence demonstrated.
Dr. Elahi has authored many books including: "Ba Saadi dar Bazercheh Zendeghi", "Doori-ha va Delghiri-ha", "Naghde Bi Ghash – Collected Conversations of Sadreddin Elahi with Parviz Khanlari","Tefl Sad Saleyi be nam Sher Now-Collection of dialogues and interviews with renowned poet Nader Naderpour", "Maghaleh ha va Moghooleha", and "Seyed Zia- Mard aval ya dovom Coup d 'Etat".
Agenda:
◊Dr. Jaleh Pirnazar,
A retired professor at UC Berkeley
"An introduction on Dr. Elahi's life and his illustrious career"
◊Dr. Abbas Milani,
Director of Iranian Studies, Stanford University
"Sadreddin Elahi, History and Serialized Fiction"
◊Shéhérazade Semsar-de Boisséson,
Former CEO of POLITICO Europe, and niece of Dr. Elahi
"The Uncle I knew"
◊Amir Taheri,
Author, political analyst, and former editor-in-chief of the daily Kayhan in Iran
"Sadreddin Elahi Master of All Seasons"
◊Homa Sarshar,
Author, activist, media personality, and award-winning journalist
"Sadreddin Elahi and Radio in Exile"
Event Coordinator:
◊Ali Hojat, a democracy, human rights and workers' advocate and a long-term friend of Dr. Elahi
* Followed by presentation of Dr. Elahi's family and friends' short videos *
Lecture in Persian and English
Zoom: BLS Zoom ID: 838 5032 4976
Please click the link below to join the webinar:
https://us02web.zoom.us/j/83850324976
This room can accommodate up to 500 attendees.
YouTube: BLS YouTube Channel: youtube.com/user/BLectureSeries
Link to our YouTube studio where the event will be streamed live with 20 seconds of delay.
BLS Website: berkeleylectures.org/live/
Link to a permanent website page dedicated to broadcast our online events in real-time.fb
BLS Facebook: Link to BLS Facebook Page. Our online events will be broadcast on FB. Visit the page a few minutes prior to any scheduled events.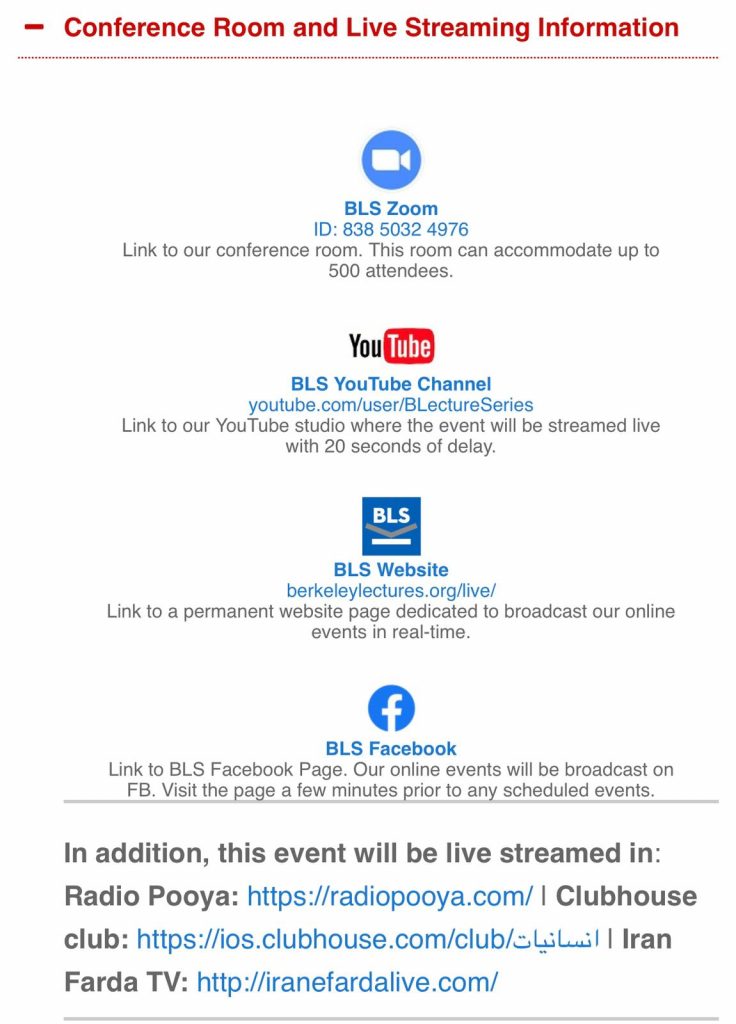 Heroism for Our Times — An Afternoon of Solidarity to Free Iran's Political Prisoners
9 January 2022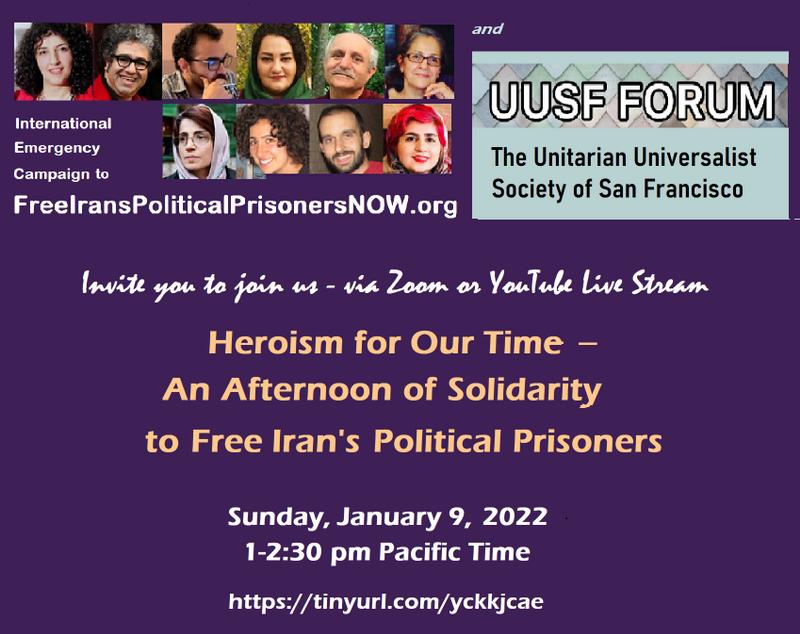 The International Emergency Campaign (IEC) to Free Iran's Political Prisoners NOW and the First Unitarian Universalist Society of San Francisco (USSF Forum)
HEROISM FOR OUR TIMES — AN AFTERNOON OF SOLIDARITY TO FREE IRAN'S POLITICAL PRISONERS
Sunday January 9, 2022  1pm Pacific Time 9pm GMT
Featured Speakers:
Mariam Claren– Daughter of German-Iranian dual citizen and political prisoner Nahid Taghavi, held in Iran since October 2020.
​Lawdan Bazargan– Former Political Prisoner, Human Rights Activist, the sister of one of the victims of the 1988 massacre of Iran's political prisoners
​Larry Everest -Spokesperson for the IEC; Author of the book "Oil, Power and Empire"; Journalist and Contributor to revcom.us.
Dr. Azam Niroomand-Rad- Clinical Professor Emeritus, Georgetown University & Honorary Professor of Medical Physics · University of Wisconsin-Madison
◊ Register on Eventbrite 
◊ For information email:
[email protected] & [email protected]
Persia Ansari Scholarship & Human Rights Day
10 December 2021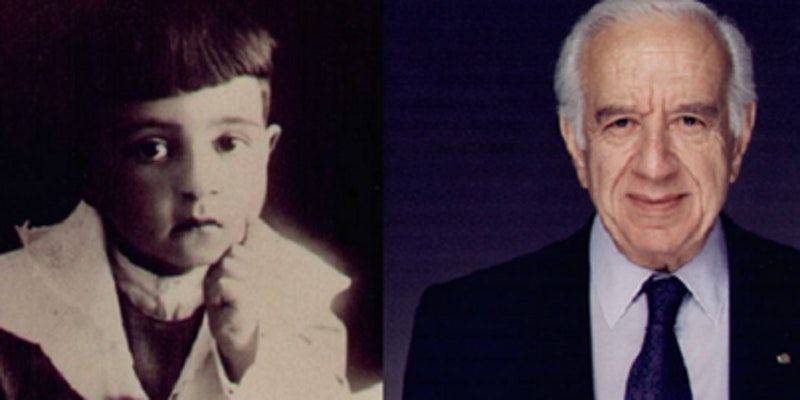 Fri, 10 December 2021
18:00 – 19:00 CET
RSVP here for the virtual event
---
An Online Scholarship Award Ceremony On Human Rights Day
On Friday, 10 December 2021, Persia Educational Foundation will mark Human Rights Day and formally announce the Abdolreza Ansari Scholarship.
Earlier this year, in honour of one of Persia Educational Foundation's founding trustees, Persia established and began to accept donations for the Abdolreza Ansari Scholarship.
It was Mr Ansari's fervent belief that investing in youth education would further global prosperity. This philosophy and his illustrious career inspired the establishment of the Persia Educational Foundation, to support and empower Iranian youth and young professionals.
Mr. Ansari entered Iranian politics as a hard-working graduate, eager to help modernise his homeland and contribute towards its growth. It is therefore fitting that his legacy should live on in the form of a scholarship fund aimed towards Iran's best and brightest, those dedicated to a life in public service and human rights.
Applications submitted by eligible Iranian descent students in a Master or Doctorate programme at an internationally accredited university in the UK or beyond, will be reviewed by an independent panel to select the recipient.
To mark the inaugural award of this scholarship, and Human Rights Day coinciding with the first anniversary of Mr. Ansari's passing, Persia will hold a webinar at 17:00 on Friday, 10 December 2021.
To register for this webinar co-hosted by our media partner, Kayhan London, please register today.
To donate to the Abdolreza Ansari Scholarship fund, please visit our website here.
UK tax residents are invited to fill in a Gift Aid form to help increase the impact of their donation on the lives of Iranian students studying in the UK.
---
Beyond Geopolitics: The State of Women's Rights in Iran
1 September 2021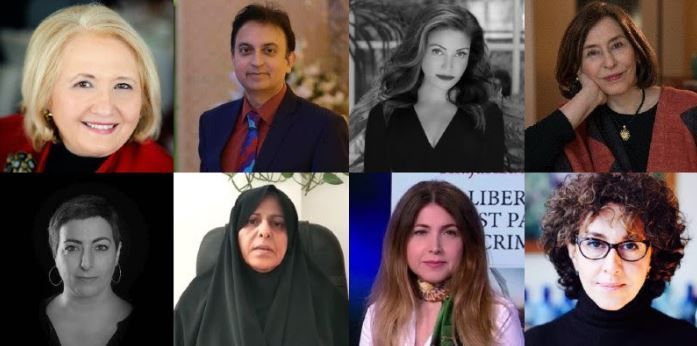 Wednesday, September 1
10:00AM-11:30AM EDT
RSVP here for the virtual event
Beyond the geopolitical issues and nuclear developments that drive public attention on Iran, women continue to struggle for their rights and dignity. Join us to spotlight the situation for women in Iran today and the barriers they face to advancing progress. Iranian activists and leaders will discuss the long history of Iranian women's leadership and resilience despite severe pushback and demonstrate the need to center Iranian women's rights within global discussions on human rights and women's rights.
Dr. Javaid Rehman
Ms. Asieh Amini
Dr. Nina Ansary
Dr. Azar Nafisi
Ms. Fatemeh Sepehri
Ms. Shaparak Shajarizadeh
Ambassador Melanne Verveer
Moderated by:
Ms. Nazenin Ansari
Social Media: @giwps @MelanneVerveer @JavaidRehman @azarnafisi @shaparakshjr @drninaansary @NazeninA @KayhanLife @AmnestyIran @asieh_am @SherazadeSemsar
Hosted by the Georgetown Institute for Women, Peace, and Security, with Ms. Nazenin Ansari and Ms. Shéhérazade Semsar de Boisséson.
---
Town Hall: Iran in the News
28 May 2021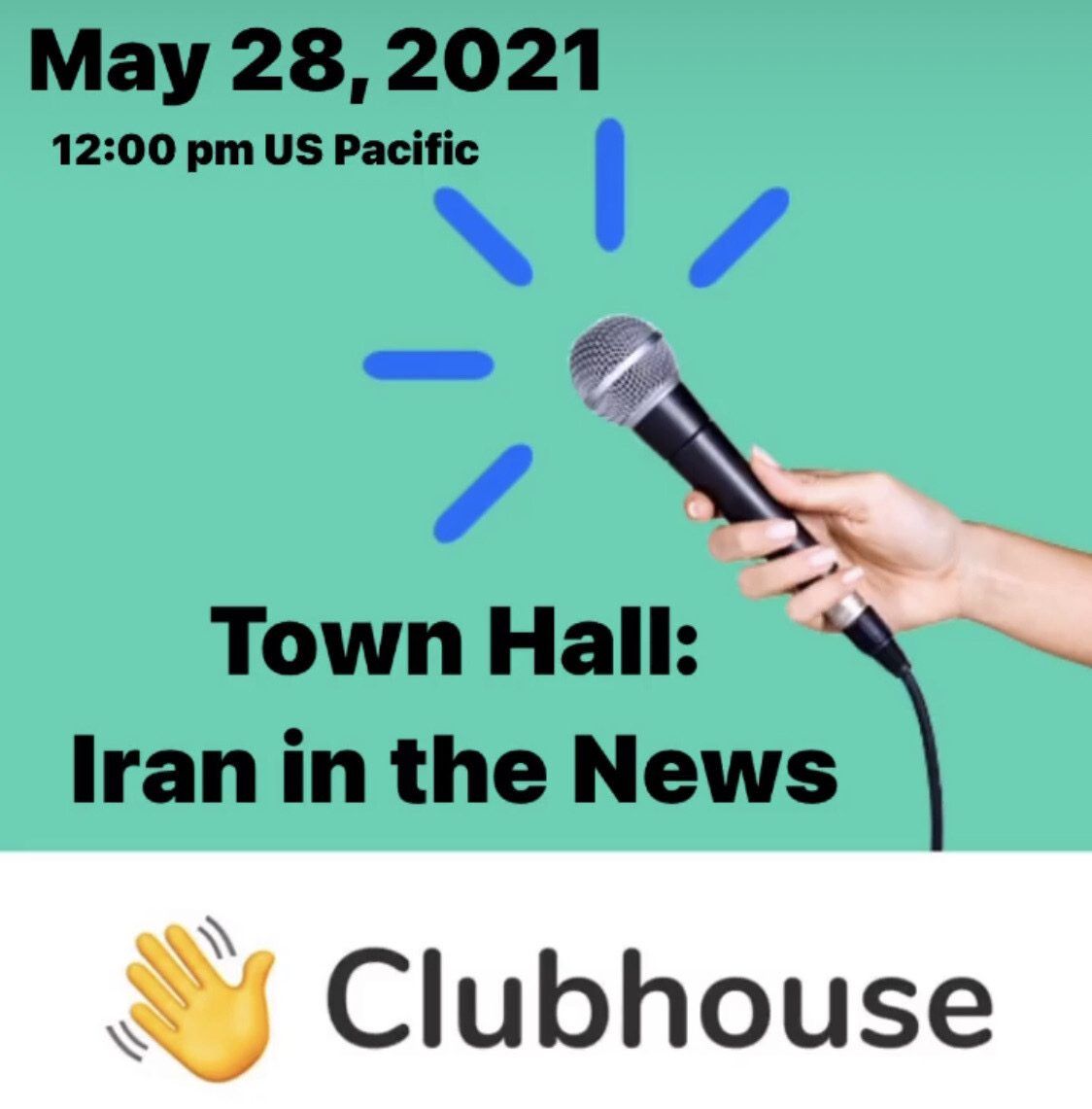 Join us (Kayhan Life + Tehran Bureau Books) on Friday, May 28th at 12:00 pm PDT, 8:00 pm BST, 11:30 pm IRDT) on Clubhouse
Town Hall: Iran in the News
An inclusive conversation across the political and ideological spectrum about what's happening in Iran, if and how it's being covered in the Western media, and a path forward.
#kayhanlife #tehranbureau
#clubhouse #opendiscussion #Iran #westernmedia #newsreporting
Kayhan Life, Kayhan London & HOMANITY present: Voices of Silenced Musicians of Iran
28 April 2021
Kayhan Life, Kayhan London & HOMANITY present: Voices of Silenced Musicians of Iran
Special Guest Star: Sattar
Iranian star talents: Nikita, Shery, and Arash Rahbary (TarantisT)
28th April 2021:
Zoom/Facebook Live:
12noon EDT, 5pm BST
Clubhouse: 1pm EST, 6pm BST
After registering, you will receive a confirmation email containing information about joining the webinar.
HOMANITY is a compilation album featuring Iranian artists to raise awareness about censorship and persecution of artists in Iran.
Conversations will be recorded.
Hollywood's Armin Amiri on Producing the First US Made Iranian Film: The Night
17 March 2021
---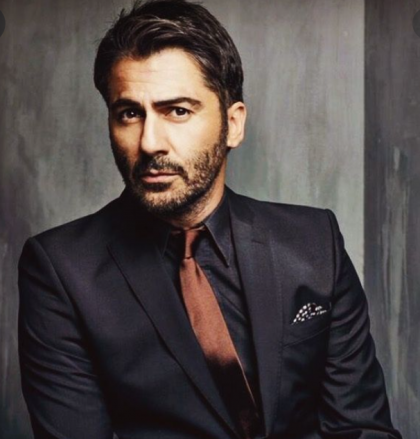 Celebrate the last Wednesday of Iranian calendar year with Persia and the amazing Armin Amiri, on Wednesday, 17 March at 19:30 GMT/London time.
Armin Amiri is an actor, producer, restauranteur and a former New York club owner known for its toughest rope policy and anonymous A-List patrons.
Armin was born in Tehran, Iran. At the age of 13, Armin and his family left for Istanbul and after a year, went to Vienna, Austria, to seek political asylum. After four years, Armin moved to San Francisco and studied at ACT conservatory before moving to New York to pursue his passion for acting.
His latest film, The Night, shot on location in Los Angeles, is receiving rare reviews. Amiri is the producer of The Night and will discuss this film as well as other upcoming projects during this rare Persia webinar.
Register on Eventbrite to join this webinar:  See details here
---
Zoom to Yalda - A Virtual Celebration
20 December 2020
---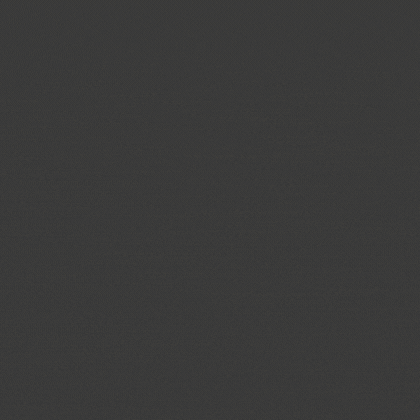 Kayhan Life, Kayhan London, and Persia Educational Foundation invite you to celebrate the ancient Persian tradition of Yalda, the arrival of the winter solstice.
Join us along with Faramarz Aslani, Ali Azimi, Sussan Deyhim, Tara Mehrad, Sara Naeini, Reza Rohani, Shahin & Sepehr, Faranak Shahroozi, Arash Sobhani, Sanaz Sotoudeh plus many more, and pass the longest night of the year as we look forward to the bright days of the future.
Our program of music, dance, and poetry will be hosted by Bita Milanian in English and Persian.
Sunday, Dec. 20th, 2020 at 9 pm GMT (US Eastern 4 pm, US Pacific 1 pm, Iran 12:30 am)
Come join us as we celebrate Shab-e-Yalda (#Yalda Night) also known as Shab-e Chelleh, one of the most ancient Persian festivals. Yalda is a winter solstice celebration; it is the last night of autumn and the longest night of the year.
---
Webinar on Building Confidence for Women with Shadé Zahrai
20 November 2020
---
A member of the esteemed Forbes Coaches Council, Mindset Specialist and Award-Winning Leadership Strategist featured on TED and TEDx, Shadé Zahrai is recognized for her ability to translate neuroscience and psychology research into practical, actionable strategies to accelerate success.
As Director of Influenceo Global Inc., Shadé combines a unique blend of commercial experience in law, banking & finance, strategy consulting, leadership, culture transformation and positive psychology – with exceptional speaking and facilitation skills to deliver highly engaging and practical keynotes and workshops.
She will be presenting an exclusive webinar for women through Persia's Instagram Live series on Friday, 20 November 2020 at 10:00 am GMT. 
To submit questions and to register, please see our website at www.persia.education 
---