---
---
Southern California boasts the largest concentration of Iranians in the world outside of Iran. Los Angeles, affectionately known as "Tehrangeles," is home to a populous Iranian-American community.
On Sunday at 2:00 pm, a boisterous crowd of around 2,000 people gathered in front of the Wilshire Federal Building in Westwood to shout out their support for the people protesting across Iran.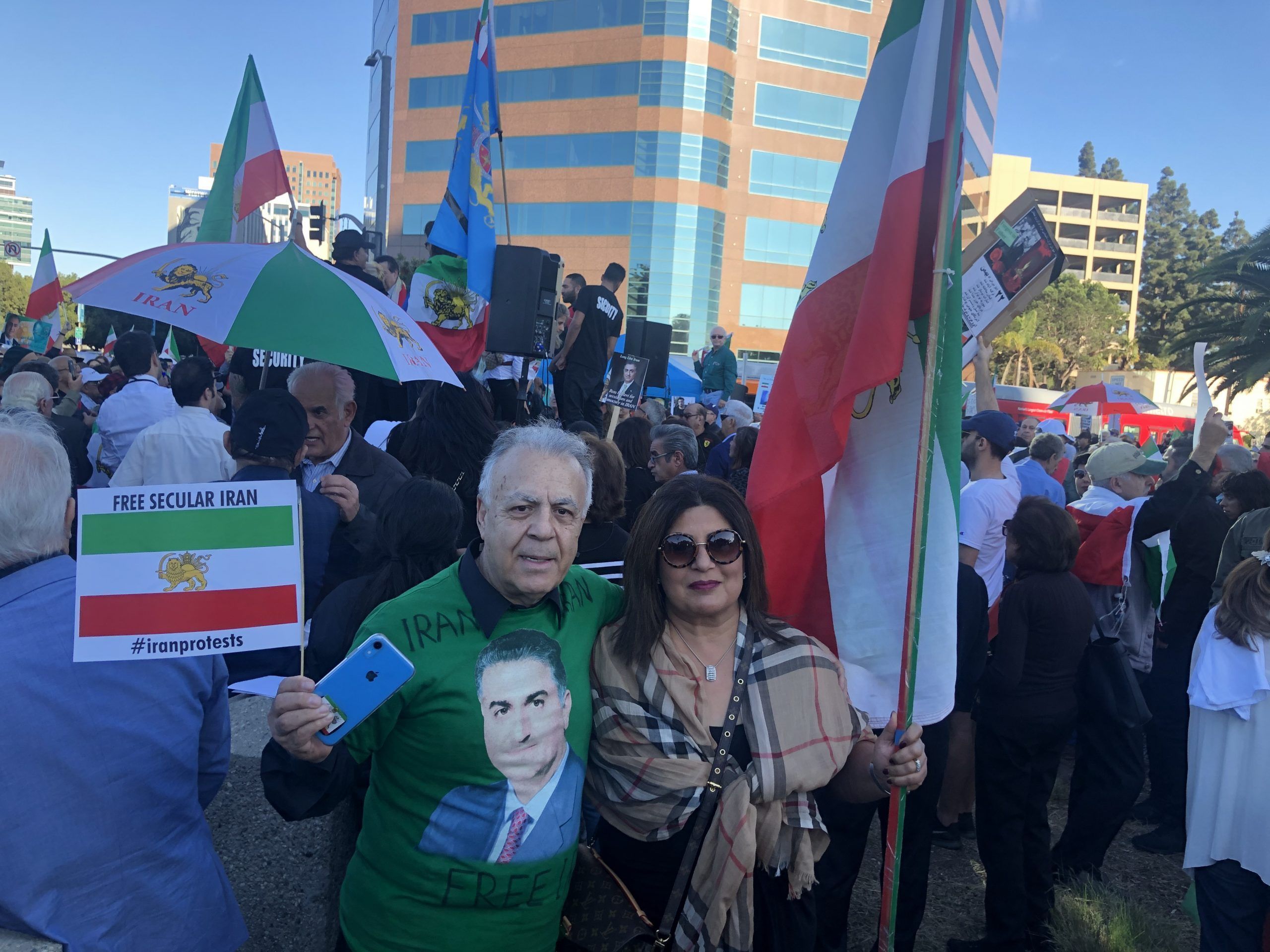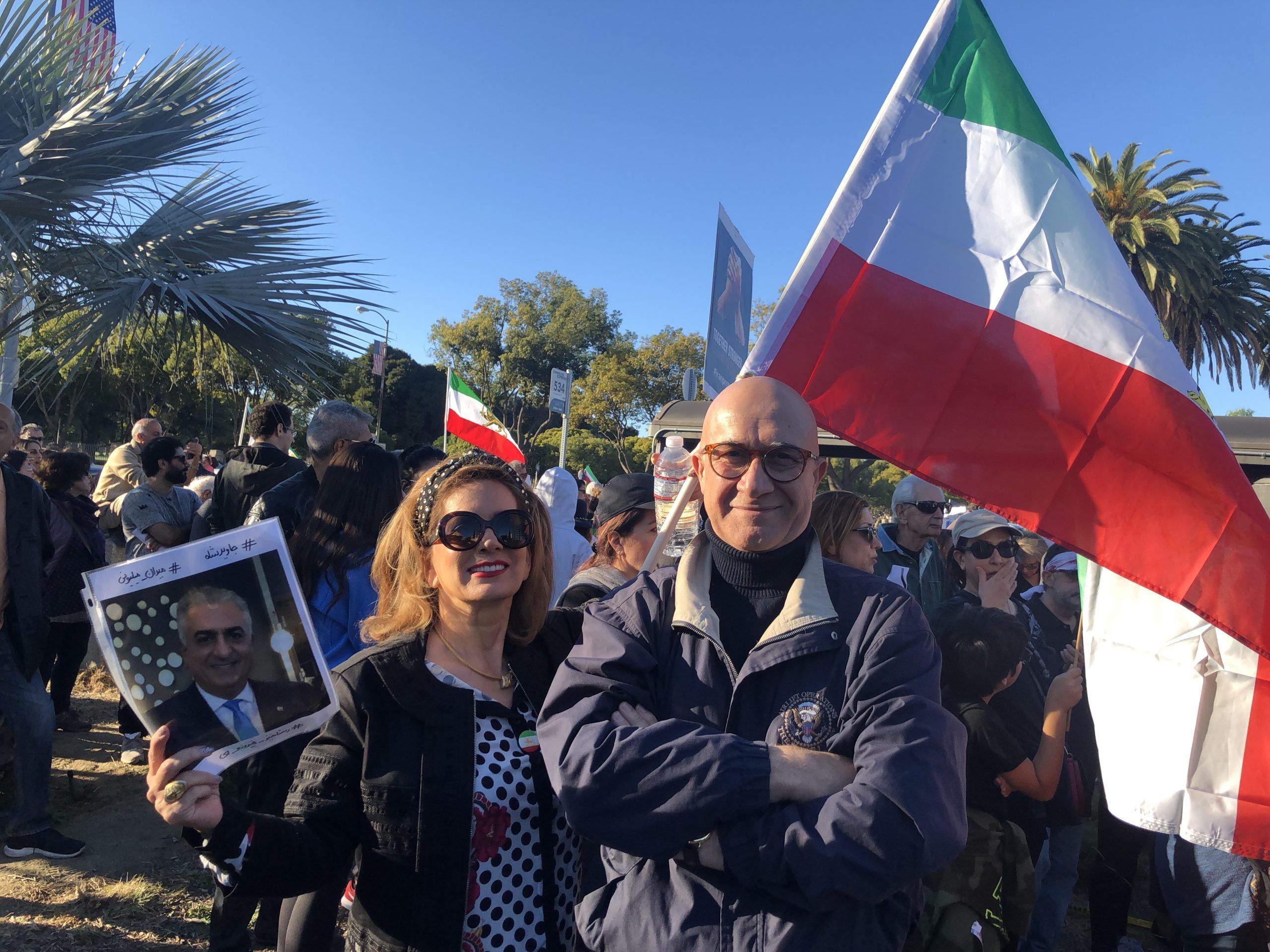 A hefty price hike and the rationing of gasoline, combined with rising inflation and a fall in the Iranian rial, led to nationwide protests in Iran resulting in the deaths of an estimated 200 to 300 people, according to human rights groups. The Islamic Republic shut down the Internet and responded with deadly force to restore order.
The peaceful rally in Los Angeles — organized primarily by Channel One TV, Pars TV and "Hezb Mashrouteh," a political opposition group — saw a number of Iranian celebrities such as Rana Mansour, Mary Apick, Sattar, Leila Forouhar and Shahbal Shabpareh voice their support for the protesters in Iran. They urged everyone to write to their U.S. political representative to get the media's attention.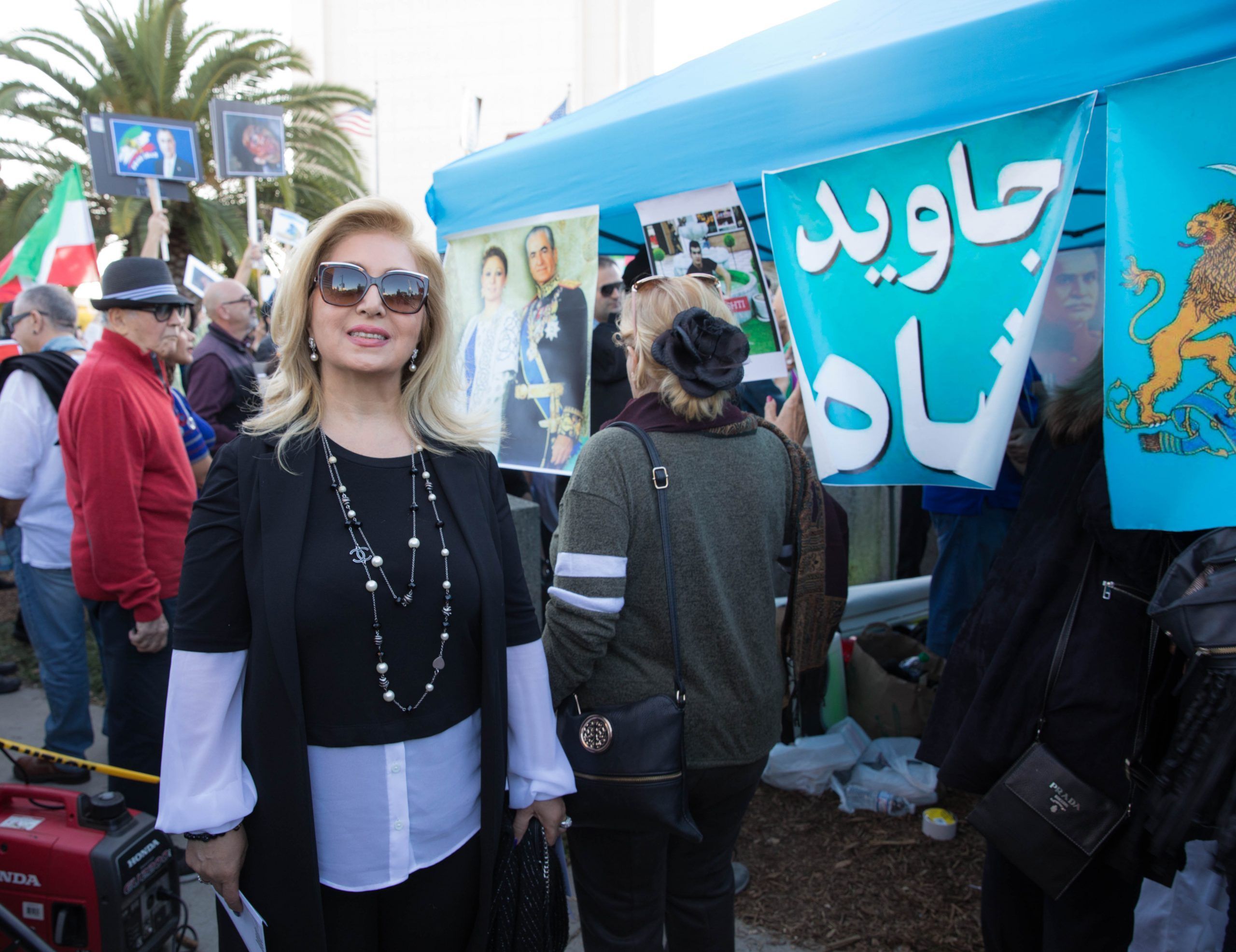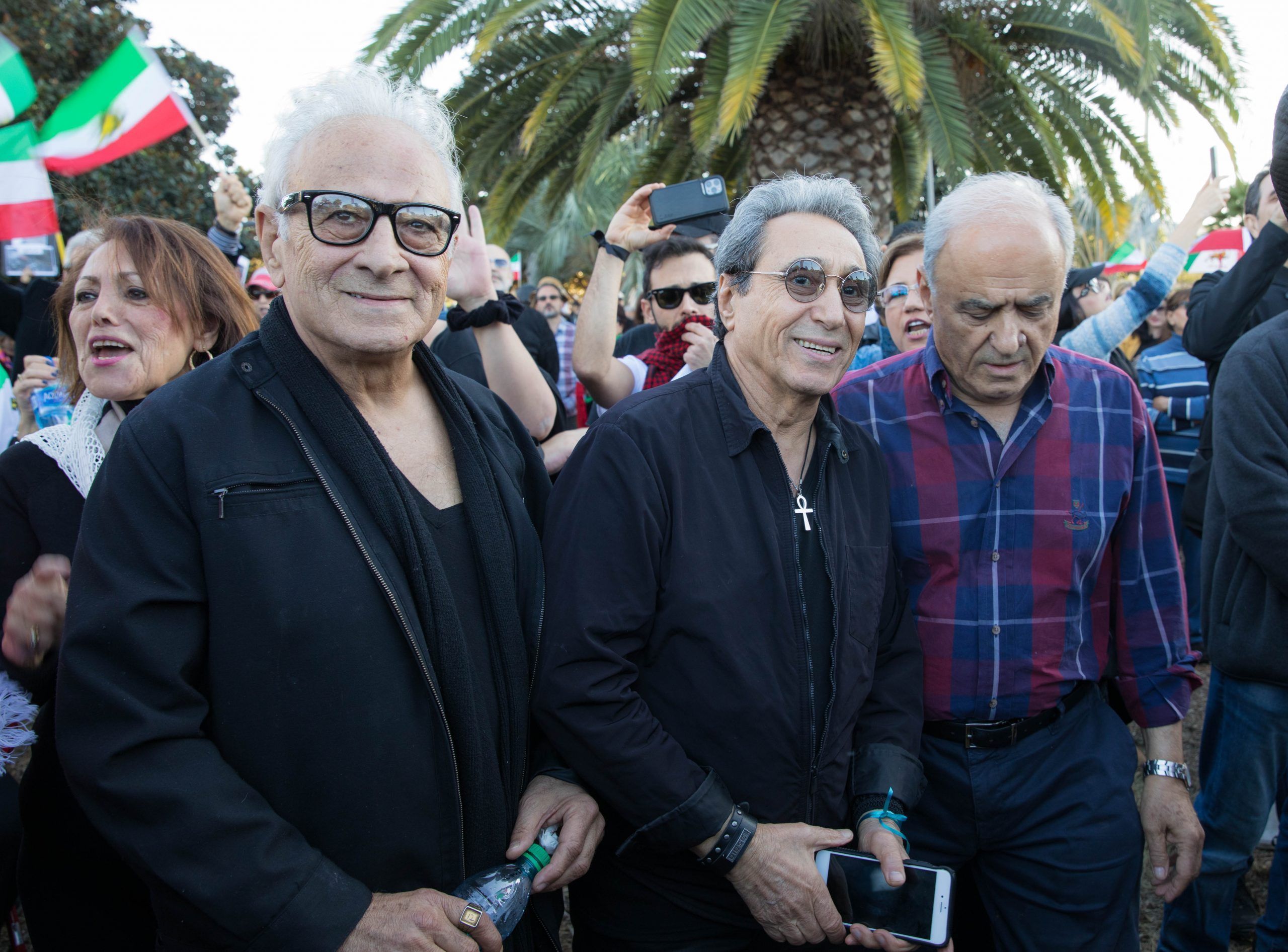 Roxanne Ganji, an activist whose father was a minister in the last Shah's cabinet, said: "As an Iranian-American, I personally think every one of us should be the voice of our freedom loving compatriots in Iran. These rallies around the world are heartwarming for our brothers and sisters on the streets of Iran and energize them to pursue their struggle for freedom and human rights. I am absolutely dumfounded by the lack of coverage in the Western media."
Draped in pre-Islamic-Republic Iranian flags emblazoned with a lion and sun, the crowd chanted "Death To Khamenei" (Iran's Supreme Leader) and "No More Islamic Republic." The prevailing theme of the rally was to demand regime change, as well as giving a voice to the Iranian protesters.
Pictures of Reza Pahlavi (the Crown Prince of Iran and the pretender to the throne) were hoisted in every corner, and the name of his grandfather Reza Shah — founder of the Pahlavi dynasty and the architect of modern Iran — was chanted admiringly.
Kayhan Life spoke to a few attendees who refused to give their last names, as they have families in Iran, but wanted their messages to be conveyed.
Parviz, a 65-year-old man from Kermanshah who emigrated to the United States in 1988 with his family, said he saw little hope for change in Iran. Although he was appreciative of the crowd supporting the protesters, he believed the ruling clergy were here to stay. He pointed out that there had been three major uprisings in Iran, but all had been silenced, due to the lack of a single unifying leader for the opposition groups.
Simin, a 27-year-old dentist from Tehran, was more optimistic. She moved to Los Angeles five years ago on her own to start a dental practice, as she viewed prospects in Iran as not encouraging. She said young educated Iranians were all extremely disappointed with the Islamic Republic, and slowly but surely, would replace the Islamic Republic with a secular democratic government.
---