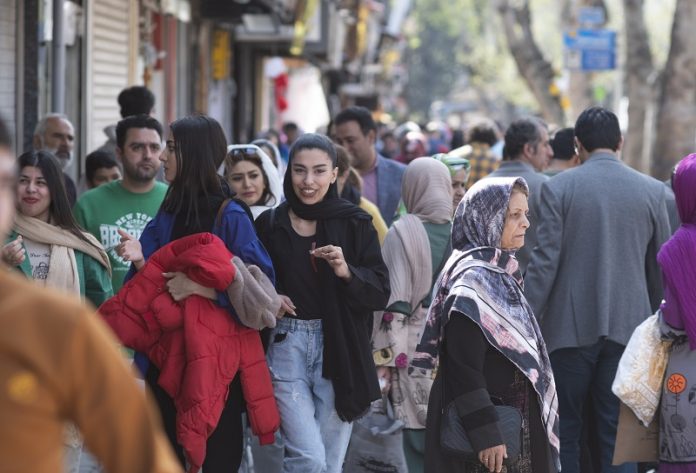 ---
April 8 (Reuters) –  In a further attempt to rein in the increasing number of women defying Iran's compulsory dress code, authorities are installing cameras in public places and thoroughfares to identify and penalise unveiled women, the police announced on Saturday.
U.S. Weighs Sanctions for Chinese Companies Over Tehran Surveillance Buildup – WSJ
After they have been identified, violators will receive "warning text messages as to the consequences", police said in a statement.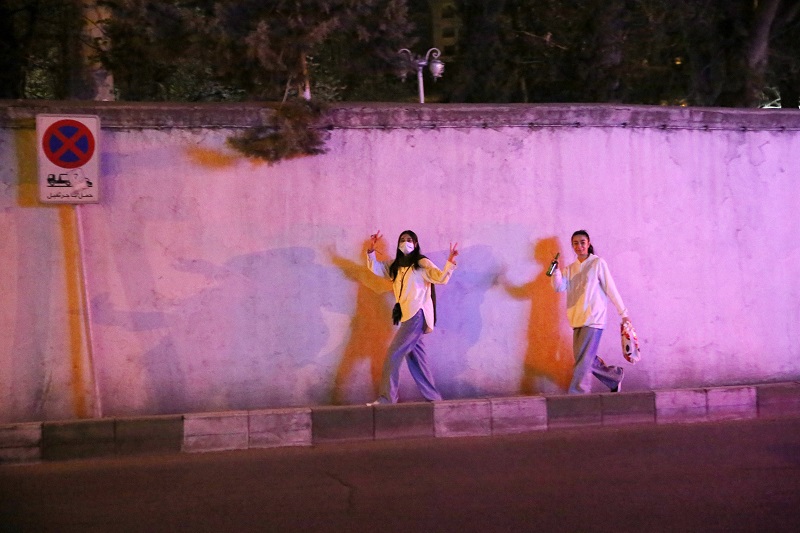 The move is aimed at "preventing resistance against the hijab law," said the statement, carried by the judiciary's Mizan news agency and other state media, adding that such resistance tarnishes Iran's spiritual image and spreads insecurity.
A growing number of Iranian women have been ditching their veils since the death of a 22-year-old Kurdish woman while in custody of the morality police last September. Mahsa Amini had been detained for allegedly violating the hijab rule. Security forces violently put down the protests following her death.
But although risking arrest for defying the obligatory dress code, women are still widely seen unveiled in malls, restaurants, shops and streets around the country. Videos of unveiled women resisting the morality police have flooded social media.
Meanwhile, dozens of female students at schools in a central town and the northwestern city of Ardabil were taken ill on Saturday in a new wave of suspected poisonings which affected hundreds of schoolgirls across Iran earlier this year.
The Islamic Republic has attacked the following schools with chemical gas today, April 8: Farda, Meraj, Baharan, Pilot Zaker, & Farzanegan in Ardabil, Shahed & Fadak in Naghadeh, Parvin Etesami & Bent Al-Hoda in Divandareh, Saadi in Urmia, Khayyam in Pardis & Hajar in Haftkel.

— 1500tasvir_en (@1500tasvir_en) April 8, 2023
Today, April 8, 2023, the Islamic Republic has attacked Saadi Girls' Primary School in Urmia with chemical gas.pic.twitter.com/CKYEdzsmXu

— 1500tasvir_en (@1500tasvir_en) April 8, 2023
Poisoning of Thousands of Schoolgirls in Iran Piles More Pressure on Islamic Republic Struggling for Survival
"This morning, students smelled an unpleasant odour, had a burning sensation in the throat and felt weak so they were immediately transferred to medical centres by emergency personnel," a security official in Ardabil told reporters, according to the semi-official Fars news agency.
A fact-finding committee investigating the suspected poisonings is expected to report to parliament in about two weeks, its head was quoted as saying by the semi-official news agency ILNA.
Authorities have accused the Islamic Republic's "enemies" of using the attacks to undermine the clerical establishment. But suspicions have fallen on hardline groups operating as self-declared guardians of their interpretation of Islam.
Saturday's police statement on the hijab law called on owners of businesses to "seriously monitor the observance of societal norms with their diligent inspections".
Raisi Says Hijab Is the Law in Iran As Unveiled Women Face 'Yoghurt Attack'
Under Iran's Islamic sharia law, imposed after the 1979 revolution, women are obliged to cover their hair and wear long, loose-fitting clothes to disguise their figures. Violators have faced public rebuke, fines or arrest.
Describing the veil as "one of the civilizational foundations of the Iranian nation" and "one of the practical principles of the Islamic Republic," an Interior Ministry statement on March 30 said there would be no retreat on the issue.
It urged citizens to confront unveiled women. Such directives in past decades have emboldened hardliners to attack women. Last week a viral video showed a man throwing yoghurt at two unveiled women in a shop.
---
(Editing by Frances Kerry)
---
Similar Articles to This Post