Iranian-born Farshid Moussavi is one of the very few women at the top of the architectural profession. A professor of architecture at the Harvard University Graduate School of Design, she currently has an exhibition on in London: Moussavi has curated the architecture section of the prestigious Summer Exhibition at the Royal Academy of Arts in London (which ends August 20).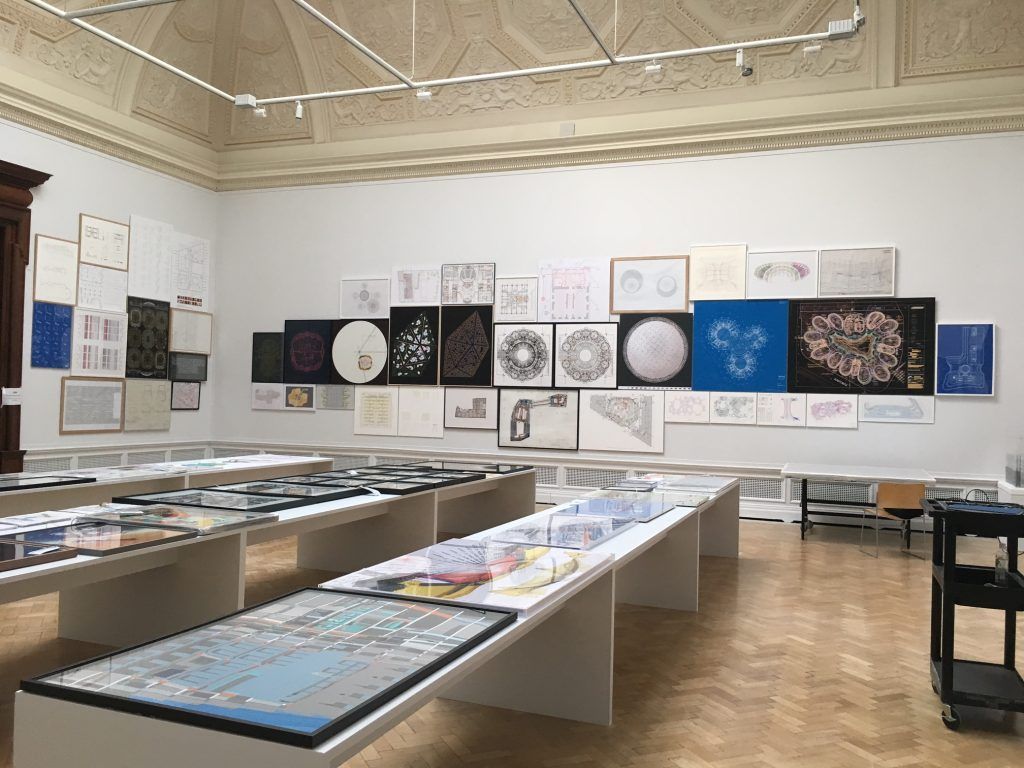 Moussavi moved to the U.K. in 1979. After studying architecture at the University of Dundee and University College London, she got her masters from the Harvard University Graduate School of Design. She began by working for Renzo Piano and Rem Koolhaas before co-founding Foreign Office Architects with her Spanish husband and business partner, Alejandro Zaera-Polo. (The practice's name was a reference to their foreign origins.) The pair shot to fame winning the competition for the Osanbashi Yokohama International Passenger Terminal in Japan, which became one of their most acclaimed projects.
FOA went on to receive the 2004 Venice Architecture Biennale award. It then disbanded when the couple broke up. In 2011, Moussavi reestablished the practice in her own name. She has since completed the Museum of Contemporary Art in Cleveland, Ohio, and Victoria Beckham's flagship store in London's Mayfair in 2014. She's now working on the Ilot 19 residential complex in the La Defense district of Paris.
Kayhan Life caught up with Moussavi at the Royal Academy for a conversation about the Summer Exhibition and about her current projects – including the toy department at Harrods.
How did you go about curating the architecture rooms of the Royal Academy Summer Exhibition this year?
The Summer Exhibition is very democratic. It's about bringing the outside in. If you just had the Royal Academicians [architects who are elected members of the Royal Academy], it would not work. My job was also to reach out to more people. In the exhibition, there are architects from America, Japan, Spain, Norway, Denmark … It's quite a large representation.
What exactly do we see in the architecture rooms?
Historically, the architecture rooms exhibit all of the different kinds of things that we do as architects. To realize a building, of course, there is a creative phase and process. We use sketches, models. Some people like to paint. We have to develop that and communicate it to end users and clients. We use models, animation and images. But we also develop the project through a set of drawings that are coordinated with each other. They exist as different layers inside the digital model.
I thought it would be interesting to engage people in the kinds of drawings that result through this process of coordination and articulation of the building architecture.
The kinds of drawings that are integral to our day-to-day work are super-intriguing, and they're worth sharing. We don't need to go and do paintings to make architecture look like an artistic exercise. There is an art to these drawings. The raw material of an architect are lines and paper.
Can you give examples of what's hanging on the walls?
On one wall, we have three-dimensional X-ray drawings. One of them is the Battersea Power Station in London. Elsewhere, we have the ducts of the new Philharmonie concert hall in Hamburg – it's actually a beautiful drawing.
Then, of course, we have Frank Gehry. His buildings are so out of the ordinary! In the architecture rooms, we show drawings for Gehry's Guggenheim Museum in Abu Dhabi. We also show designs for the Louvre Abu Dhabi by Jean Nouvel. They're two museums in Abu Dhabi, and two architects with such a distinct presence: Frank Gehry fragments his museum into lots of parts, and Jean Nouvel makes it into a giant dome.
Do you have any works of yours in the exhibition?
Yes, I have two pieces in here, including the designs for the La Folie Divine Residential Complex in Montpellier, which consists of 36 apartments.
What else is keeping you busy right now?
Right now, we are working on an office building: the 130 Fenchurch Street Office Complex in the City of London [the financial district.] It's a mid-rise 18-storey building. I think that the City is a very special place, so I'm delighted that we have a project there.
We are working with Harrods on their new toy department. That's exciting, but it's such a different scale. And of course interior projects happen quicker.
It's nice to have different scales and different reasons to an office, because most buildings beyond mid-scale take a long time: they take six to 10 years.
Where would you like to be in 10 years' time?
I never make long-terms plans. But of course I would like to make lots of great buildings, and that doesn't mean big buildings.
#farshidmoussavi #architecture #femalearchitect #harvard#royalacademyofarts #artexhibit #iranian #kayhanlife #victoriabekham#harrods #londongallery