---
---
Nowruz (meaning 'new day' in Persian) is an ancient celebration rooted in Zoroastrianism that marks the beginning of the New Year. Nowruz coincides with the vernal equinox, meaning the first day of spring.
In 2010, the United Nations formally recognized Nowruz as an international holiday. It is celebrated by millions of Iranians and non-Iranians around the world.
---
On Sunday March 10th, more than 20,000 people gathered on the campus of the University of California in Los Angles (UCLA) to celebrate Iranian culture and to usher in Nowruz.
Organized and funded by the Farhang Foundation, a non-profit dedicated to promoting Iranian arts and culture, the 11th Annual Celebration of Nowruz at UCLA featured daylong activities and programs. They included the Nowruz Spring Walk (a parade of children and adults in traditional Persian garments), and live performances by Arezoo Koochakan's L.A. Daf Ensemble, the UCLA Bruin Marching Band, and the Djanbazian & Firuze dance companies.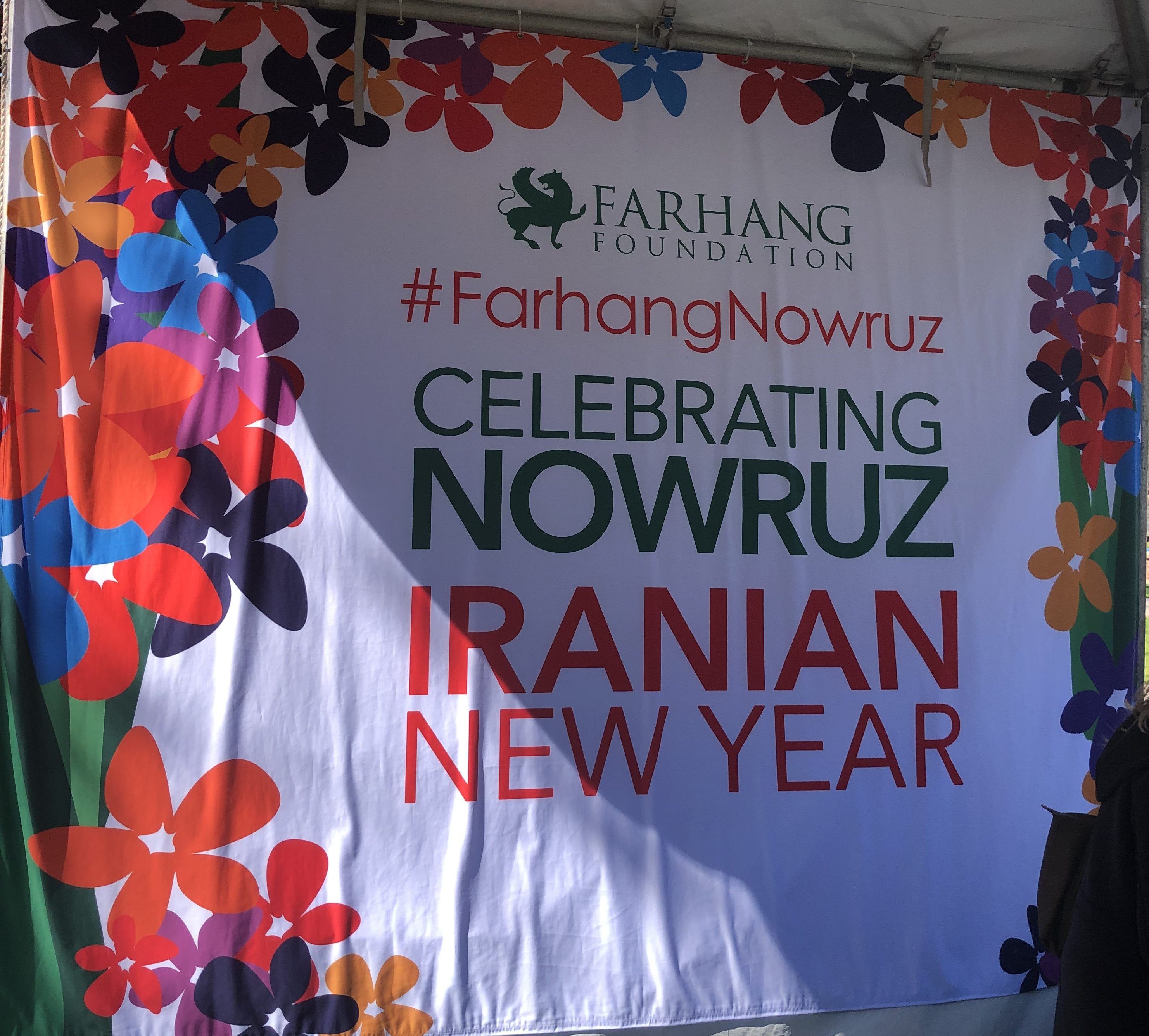 ---
The LA festivities concluded with a ticketed concert event at Royce Hall by the grand dame of Persian music, Parisa accompanied by Pejman Hadadi, Ali Pajooheshgar, Amir Pourjavady, and Saeed Kamjoo.
The Farhang Foundation event featured an elaborate Haftseen display designed by After Eight Event Planning & Design.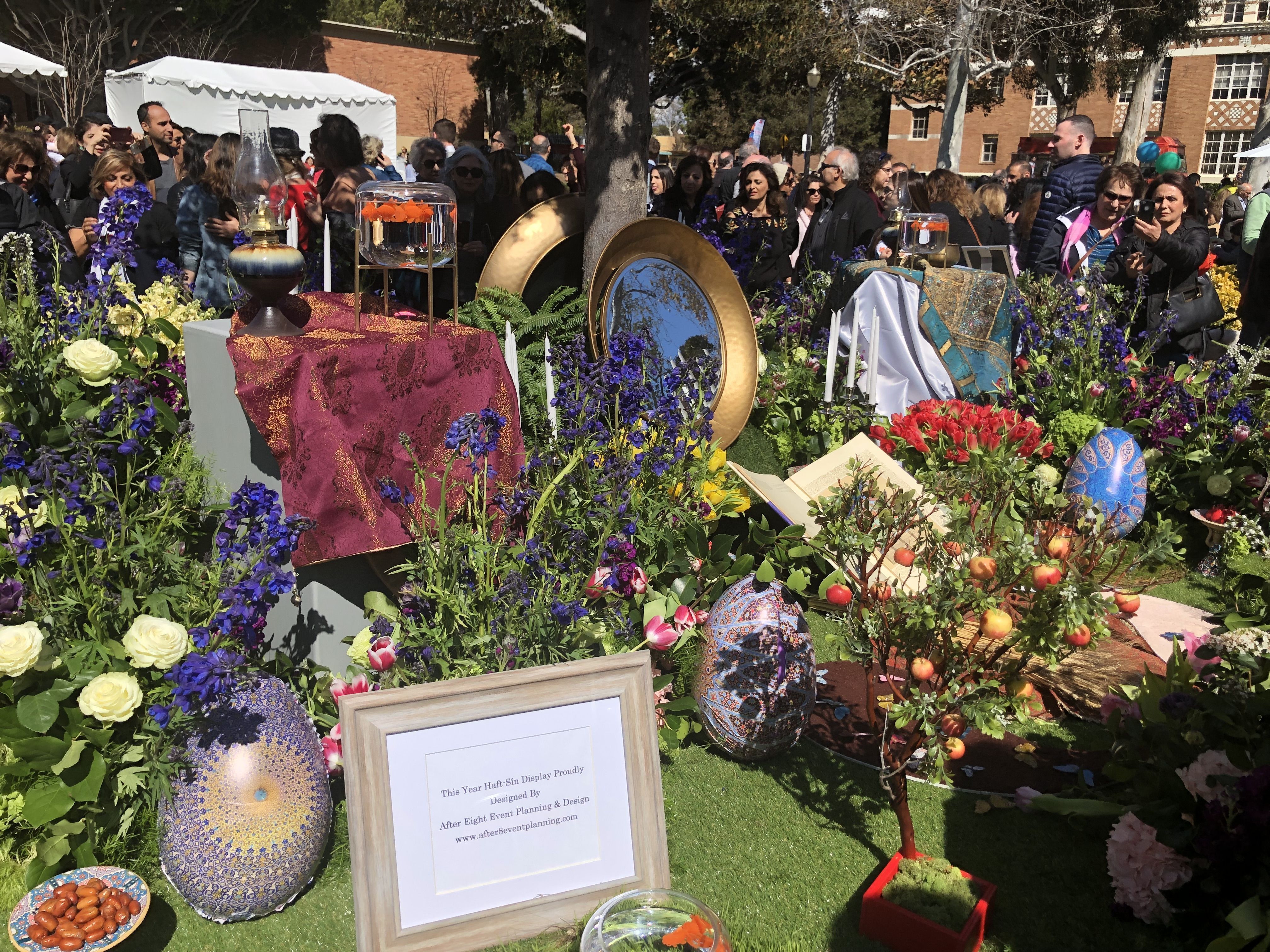 ---
Haftseen (meaning 'seven S's' in Persian) is a special table set with items that symbolize hope for the New Year and that include:
. Sabzeh: Lentil shoots that grow in the weeks leading up to the New Year, for rebirth and renewal
. Senjed: a type of sweet dried fruit, for love
. Seeb: Apples, for beauty and health
. Seer: Garlic, for good health and well being
. Samanu: A sweet pudding, for wealth and fertility
. Serkeh: Vinegar, for the patience and wisdom that comes with aging
. Sumac: A Persian spice made of crushed sour red berries, for the birth of a new day
---