---
---
For the past two decades, Iranian-born Shidan Majidi has been running the New York office of Sir Cameron Mackintosh — the star producer of "Cats," "Les Miserables," and other hit Broadway musicals.
Born in Tehran and raised in England, Australia and New York — where he has lived for most of his life — Shidan was lucky enough to get his Persian parents' blessing when he embarked on a career in stage and film.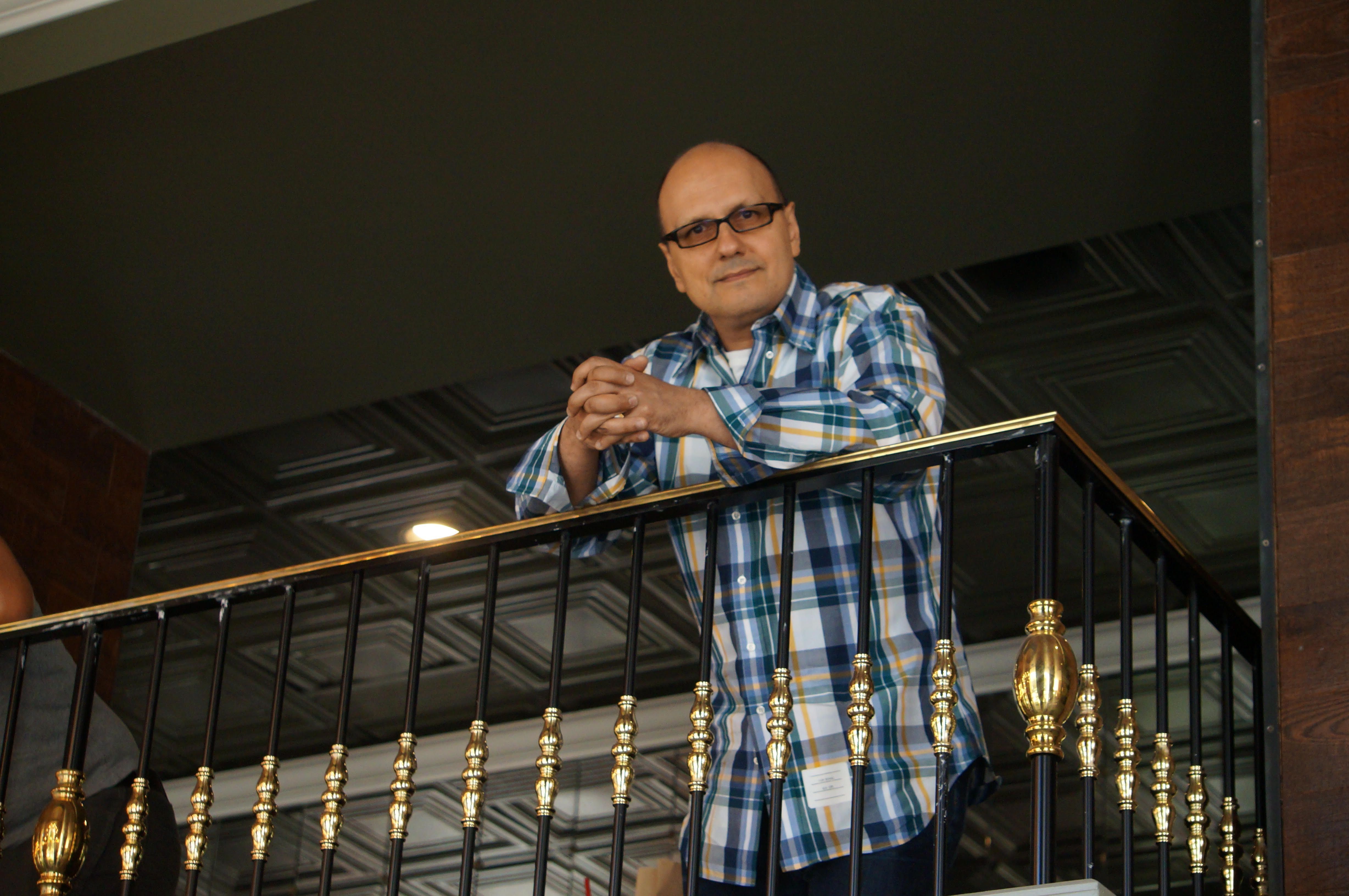 He made his producing debut off-Broadway in 2009 with the hit musical "Yank!" It was nominated for a slew of prizes (the Lucille Lortel, Outer Critics Circle, and Drama Desk Awards for Outstanding New Off-Broadway Musical.)
Eight years later, he directed and coproduced the documentary "Me, The 'Other'" — set in the Washtenaw County of Michigan — chronicling the lives of a group of students from diverse backgrounds who strive to overcome adversity. The film won awards for best documentary (at the International Buddha Film Festival and Docs Without Borders Film Festival).
How did you first connect with Cameron Mackintosh?
The late, great Dame Gillian Lynne (choreographer of "Cats" and "The Phantom of the Opera") was working on a show for the Bellagio Hotel in Vegas and I was her associate director. Gillie and I got along very well, and she was eager for me to meet Sir Cameron, as she felt he would be the best person to take me under his wings. She made the initial introduction in 1999 which led to my employment with his company ever since. Gillie sadly passed away last year but I shall always be indebted to her kindness and belief in me.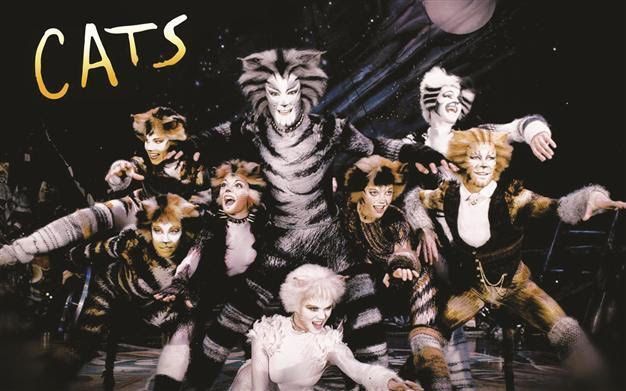 ---
What was the path that led you to film and theater?
I'm that rare breed who always knew what my innate gifts and skill sets were, so I pursued my goals with great determination and passion from a very young age. It started with writing plays that we would stage as kids for family gatherings during the summer holidays at the Caspian. I loved every aspect of putting together a production — from writing, casting, building sets and costumes, acting, directing, marketing, etc.
Years later, as a young theater arts student in New York, I ushered as a volunteer for every show possible so I could see anything and everything for free, as my appetite was insatiable.
When it came to education, it was pretty much a given that I would double-major in theater, arts and film. I was so fortunate to have my parent's blessings, as this was by far a Persian parent's worst possible nightmare as a career choice for their child.
You have been involved in some of Broadway's most successful shows. Which one did you find most challenging?
Traditionally, musicals have had more commercial success on Broadway compared to straight plays. My training and background was in plays, and I always struggled with the notion of characters breaking out into song and dance in the midst of spoken words.
Working on the North American tour of the musical "Miss Saigon" as the associate to director Mitchell Lemsky proved to be a daunting task. However, Mitchell took a very cinematic approach , and his emphasis was on story and character, which allowed me to appreciate the natural extension in storytelling through song. It adds a heightened layer of emotional content that I learned to appreciate. In my five years directing the national tour, I developed a new appreciation and love for the genre.
Which do you enjoy more, being a producer or a director?
They challenge me in different ways and I greatly appreciate both disciplines. Having said that, the satisfaction and fulfillment in creating a show as an artist has always given directing an edge for me. I am a storyteller at heart and I feel fully centered and in the zone when I put on that hat.
Your 'One People Project' received critical praise and media attention. What was the inspiration behind this project?
When I moved to New York in 1990 as a student, I wanted to immerse myself in the City and see how I could best serve her. New York was very different in those days. I was struck by the vast numbers of homeless people and high levels of crime and drug abuse in the city.
I had heard about the 52nd Street Project, an after-school theatrical program focused on inner city youth. It provided low-income kids from the projects with an outlet away from the dangers of the streets to work with theater professionals in telling their stories. The empowerment and confidence-building scope of this program inspired me to create 'The One People Project,"  with producer Jan Smith and playwrights Nancy Lynn Ewing and Stephanie Smith.
It was a theatrical workshop funded by Mayor [David] Dinkins' Stop the Violence program. Each play had a beginning and a middle, but once a conflict was introduced and there was potential for the story to turn to a violent or negative outcome, we would stop the action and split the audience into smaller working groups. With the help of trained conflict-resolution leaders, the audience was guided to share their ideas on how they would write the ending to the play.
This exchange of dialogue about charged social issues, and the dynamics of people from diverse backgrounds, were the secret to the program's success. As a result, we were asked by all boroughs of NYC to stage these plays at various schools and colleges, and a a cable television program in Canada was made about the effective social impact of this artistic project in a racially charged and conflicted suburb of Toronto in the late 90s.
Why was your award-winning documentary "Me, The "Other" filmed in Michigan?
In early 2017, shortly after the elections, I noticed an increase in outward expressions of prejudice in my very diverse neighborhood in New York City. It was unimaginable that New York of all places would ever become tainted with the poisonous venom of prejudice. A depression took over me. I prayed desperately one night and asked  [for an opportunity] to help bring some sort of healing to our country and planet. The next day, I received a call from an old friend, Dr. Shahrzad Mirafzali, from Ann Arbor in Michigan.
She said the University of Michigan's Baha'i Club wanted to celebrate the Bicentenary of Baha'u'llah, that year and asked if I could create a musical to be performed on three local campuses at their county in Michigan. I proposed a documentary film about a group of very diverse students from these campuses in Michigan and see how prejudice is affecting their lives.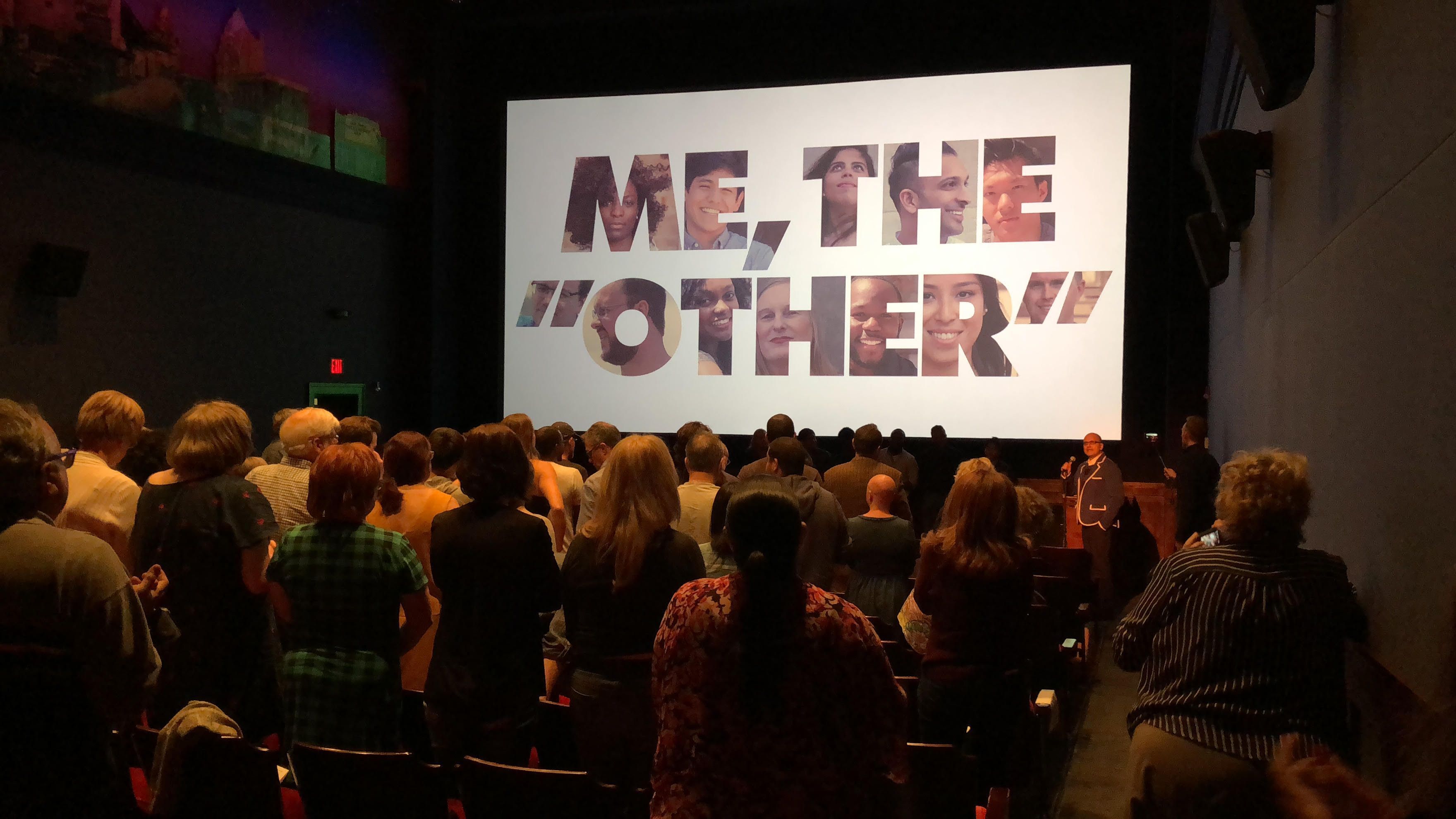 We held the world premiere screening of the film (link to the film's official trailer: https://www.youtube.com/watch?v=FHB_vmMnNJM) on Martin Luther King, Jr. Day last year at Ann Arbor's historic Michigan Theater. The film has since been licensed by schools, colleges, libraries, community and religious centers, and won awards at two international film festivals.
What advice will you give to young actors starting out and what is the biggest lesson you have learnt during your career?
The cynical response (with a Persian accent) would sound something like this: "Be a doctor, lawyer, engineer. Someone respectable and of value to society.Acting, schmacting!"
I've heard this repeatedly over the years and I bow to my fellow Iranians who dared to defy all odds and remained truthful to their inner voice by pursuing an honorable career in the arts.
Put aside all the infamy that our motherland has become known for in these tragic times and examine all the beauty that Persian culture has infused in our planet over the course of history: our many poets, carpet weavers, chefs, actors, filmmakers … I feel so proud seeing Persian names in credit rolls on film and TV shows these days.
We come from a culture and heritage rich in the the arts and we should be proud of this highly esteemed profession – just as proud as we should be of our brilliant world-class scientists, physicians, lawyers, engineers, tech giants, financial and business leaders, etc.
[Still,] I urge anyone who decides to choose acting as a profession to think long and hard. Nothing about this career choice will be easy. You have to have a tough skin and understand that there will be more rejections in the path of auditions than bookings.
It is extremely difficult finding jobs without agents. And finding agents is another beast of a task. These days it's all about being a 'name actor' or an individual with a mass following on social media. You'll likely find yourself trapped in a vicious cycle not knowing how you can get out. It can become a dark hole which will mess with your mind. I would bluntly recommend YouTube over Broadway or Hollywood.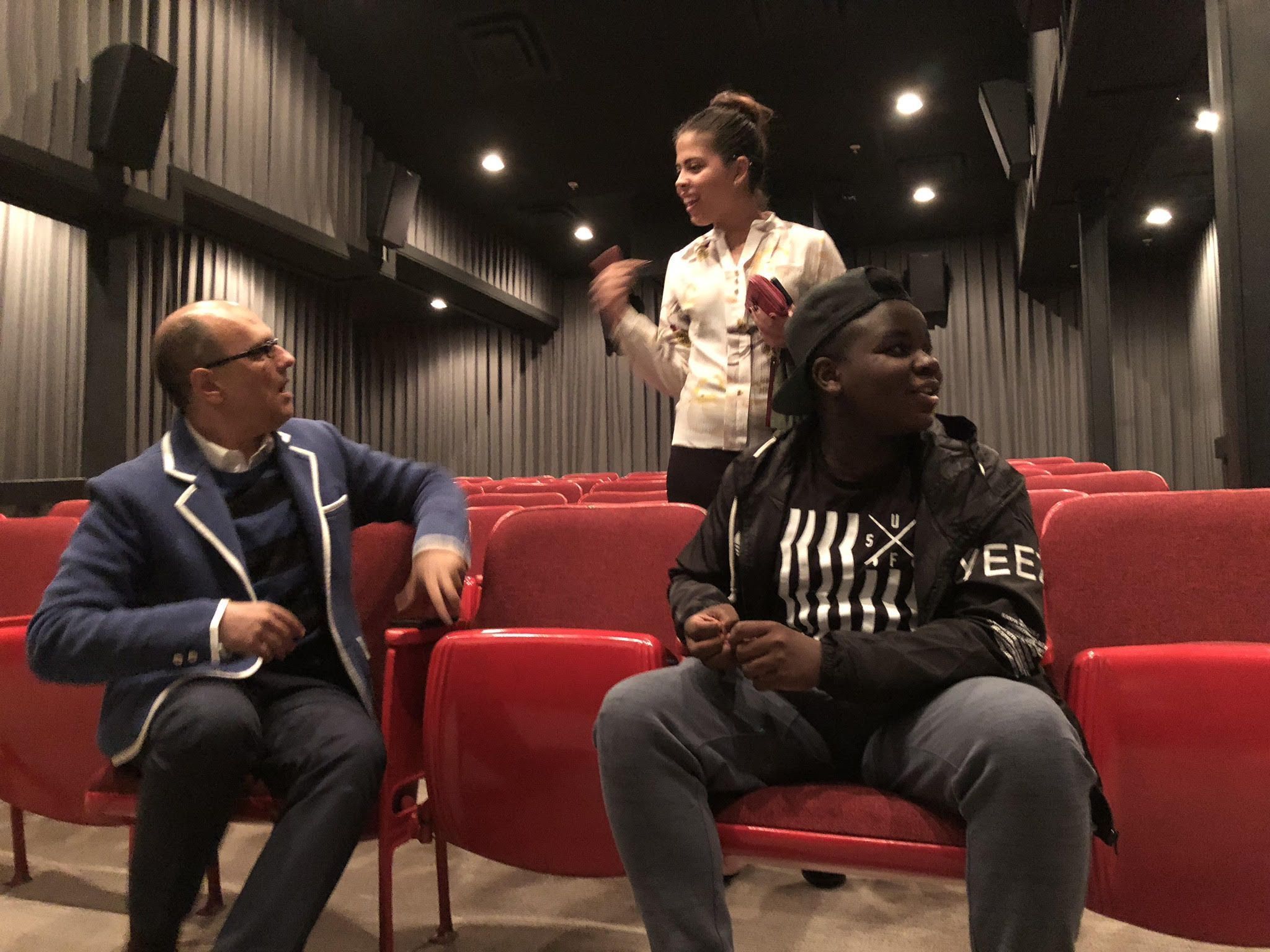 What is the next project you are working on? 
I'm thrilled to have been brought on as a co-producer and co-director on a musical with the working title, 'Hash (tag) America.' It's a musical by former American Idol finalist Anthony Fedorov for a country that has never been as polarized and divided as it is now. We're currently developing the piece, but I'm very excited about it.  It's a continuation on the theme of social justice, telling stories of minorities, outsiders, "others" in our country and the world. As artists working on this project, we believe in continuing the conversation to better understand who we are as human beings by building bridges and breaking down walls through storytelling.
---
[amo_member id="110818″ item-width="250″ align="left" item-margin="20″ full-width="yes" panel="right"]