In early June, the young Iranian-Australian actor Mojean (pronounced Moe-zhan) Aria was announced as the recipient of the 2017 "Heath Ledger Scholarship".
The prestigious award, created by the non-profit organization Australians in Film, supports Australian actors in memory of the late Heath Ledger.
A panel of judges that included Gary Oldman, Naomi Watts and Ryan Murphy gave the prize to Mojean Aria, who shared the lead in "The Bronx Bull" (2016) playing the young Jake LaMotta. The ceremony took place at the Sunset Marquis Hotel in West Hollywood, California.
In an emotional speech that brought tears to the eyes of the audience, Aria thanked Heath Ledger's family and especially his Iranian mom.
Kayhan Life caught up with the young actor afterwards.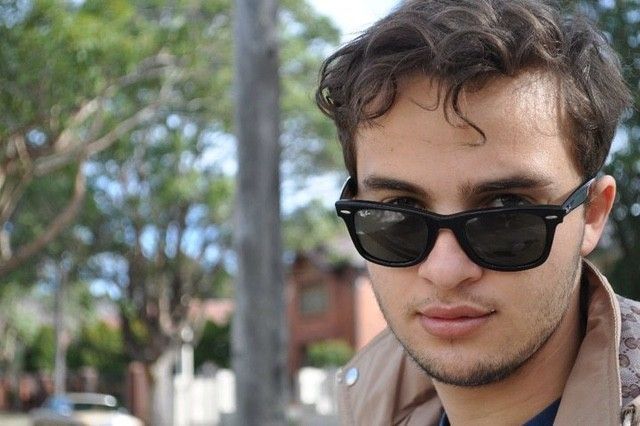 Can you tell us what the "Heath Ledger Scholarship" award is?
Australians in Film is a foundation set up by Heath Ledger's family and a number of benefactors like Nicole Kidman, Michelle Williams and others to help support talented young Australian actors under the age of 35. After Heath passed away, [the world discovered] how instrumental he was in helping others, and his family wanted to continue his good will and charity.
The purpose of the award is to support the recipient financially and catapult their career by introducing them to top talent agencies, management companies, press outlets, studio heads, and Heath's famous friends and colleagues. They want the actor primarily to focus on his art and career, and not to worry about the mundane stuff. It is really a beautiful, noble gesture on their part, and I really hope that when I pass away, someone does that in my name.
Why do you think you were chosen for the award this year?
I had been a finalist for three years in a row, and that was unprecedented. I don't really want to say this as it may come out wrong, but I am the first person to win it that comes from a multicultural background. I also think I won it because my work is growing and I feel like I'm trying to do something different with a craft (acting) that is thousands of years old.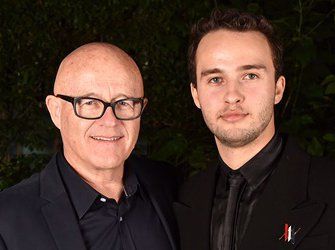 There was a resurgence of a different type of acting in the '40s and '50s with Montgomery Clift, James Dean and Marlon Brando, and there are actors that push the boundaries, but many don't look at new avenues. Because of my obsessive quality – for example, in finding sculptures that represent characters, or breath patterns, or ways in which an audience perceive emotions – the judges acknowledged something different in me. They also recognized that I am someone who wants to do something positive with this platform. I am not going to just win it and spend the money on frivolous items.
Let's talk about your upbringing and your background. You got especially emotional in your speech when you talked about your mother and her sacrifices.
My mom and dad divorced when I was six-years-old, and my brother, who is 12 years older than I, left home early. My mother raised me single-handedly, and we lived at a hotel where she had an office. I had a lot of incredible adventures by myself, and grew up being very independent.
One day, my mother got a note from a young schoolteacher who wanted to be an actress herself, and who told my mom that she saw something special in me and that my personality gravitated towards acting. To my mom's credit, she heeded her advice, and enrolled me in one of Australia's best acting schools called NIDA, with graduates like Nicole Kidman, Russell Crowe, Mel Gibson, Cate Blanchett, and many others.
I took to acting at a very young age, and found a home on the stage. Above all, I loved connecting with characters, and was fascinated with people and their stories and cultures.
As I got a little bit older, Australia went through a really dark and tumultuous time called the Cronulla Riots, which were practically race riots. White people were beating up Iranians, Afghans, Lebanese and anyone from the Middle East or the Mediterranean. Middle Eastern people and people from the Mediterranean were doing the same thing back. Because I looked white and because of my acting background, I had a lot of very white Australian friends. And because of my Iranian background and the fact that my older brother looks very Middle Eastern, I also had a lot of Middle Eastern friends. So I always had this very interesting insight into how people viewed each other and reacted to different cultures.
As someone who grew up in Sydney, where there is no real Iranian culture, coming to Los Angeles has been a different experience. In Australia, Iranian or Persian culture is lumped in with everyone else's from the Middle East. We are called 'wogs' (a racial slur) [and treated] as one ethnic group.
I have been living in L.A. now for three and a half years and have reconnected with my Iranian roots. I love Persian literature and Sufi poetry.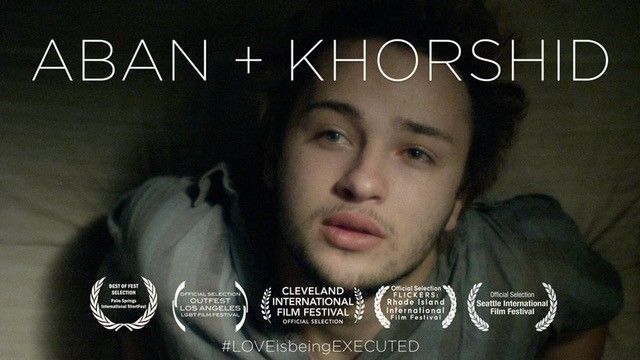 Your award-winning film "Aban & Khorshid" (available on Vimeo) is inspired by true and tragic events involving two Iranian gay lovers. How did you get involved in this film, and what were your thoughts in making it?
The film's director is a white guy from Canada called Darwin Serink. I was introduced to him by my Iranian friend Bobby Naderi who ended up playing in the movie too. Bobby and I knew each other from acting school, and he thought I would be perfect for the role. I met the director and got the role very quickly, but I was hesitant in participating in this movie, because it was about two gay Iranians being executed for their love. I always wanted the Iranian community to know me, as I'm very passionate about Iranian stories, but I almost didn't want to offend Iranians. I have some friends in Australia that are not exactly progressive thinkers in terms of homosexuality, even though they know I'm straight.
I turned down the role, but then I sat down with the director, and he said that these types of stories are not allowed to be made and are not being made. There are people literally killing themselves and feeling lonely and abandoned because they have no voice. They are isolated from society, and yet we don't even make stories for them. We give them nothing.
I realized at that point that I had to do this film. I fired my agent and my manager, who were steadfastly against me doing that role, and it became my purpose to do the film. It turned out to be one of the most intense experiences of my life. It was a very short shoot, but after it was done, Bobby, the Director and I went into a hole for six months, because it took a lot out of us.
The movie went on to be acknowledged at the Palm Springs Film Festival and the Seattle International Film Festival, and was LGBTQ Showcase winner at the Emerging Filmmakers Showcase, American Pavilion, Cannes (2015). It was screened for the United Nations as part of its Human Rights Day in December 2015, as well as with many Middle Eastern progressive values screenings.
What are you working on right now? Any interesting new projects that you can talk about?
I have under a development deal my own feature film and I'm shopping it around with production companies and agencies. It is a hybrid Iranian-American film about an Iranian rock band that has to seek political exile and comes to America. The band members feel like the U.S. is the most beautiful place in the world, with blond women and bacon and all the things they are experiencing for the first time. But soon they spiral into this psychotic debauchery, and the band get divided in a very dark way.
I don't want to give away the ending, but I always make my films end on a note of hope, because I want to inspire to change instead of frightening the audience.
Other than the financial support the Heath Ledger Scholarship has awarded you, how do you envision Heath's legacy guiding your future?
I recently signed on with the same manager as Jared Leto, Eddie Redmayne, Penelope Cruz, Juliet Binoche, Naomi Watts, and the same agent as Oscar Issac, Vigo Mortensen, Ewan McGregor and Alicia Vikander. It has certainly opened doors.
I want to follow Heath's footsteps in philanthropy and storytelling. My mom has always believed in me, and ever since I remember, she has said that when I make it rich and big, she wants to be the head of my charitable foundation. She has volunteered for charities supporting the women of Afghanistan and is passionate about helping people.
I also really want to help people in telling their stories. Storytelling has been a part of human evolution, but we are moving toward a culture where we are obsessing over other people's stories so strongly that we are not concentrating on our own.
I would love to have an organization, for example, where I can I open up 20,000 movie theaters in impoverished areas of the world and make them admission free. I want to start communities where we can come together and appreciate each other's stories but also tell our own.
#mojeanaria #heathledger #australianactor #iranianactor#iranianaustralian #heathledgeraward #inspiringmen #hollywood#abanandkhorshid #jakelamotta #kayhanlife #kayhanlife