Abdi Nazemian is an Iranian-American novelist whose nuanced stories offer a realistic portrayal of the community he was born into – without stereotyping. He recently released his second novel, "The Authentics," a young-adult title that was voted 'Teen Pick' in the September 25 issue of People Magazine.
Nazemian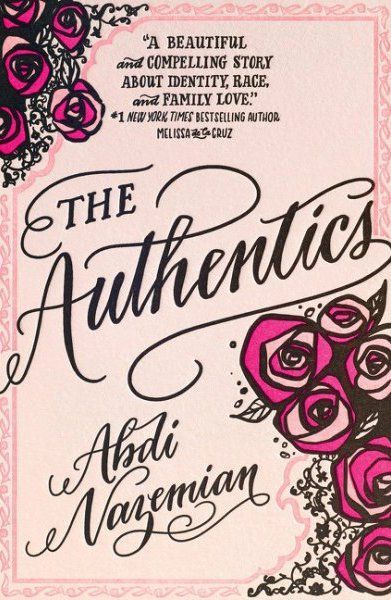 's first book, "The Walk-In Closet," featured a gay Iranian man as its lead character, and won the prestigious Lambda Literary Award (which celebrates the best LGBTQ stories) in the 'best debut' category.
Kayhan Life recently caught up with Nazemian on his book tour in L.A.
Why do you think your novels resonate with the younger generation, and can you give a brief description of the plots?
Both books are very personal stories about Iranian-American families, written from a place of love for my community, and a desire to depict diverse, modern Iranian-American lives. They were also born of deep frustration with the lack of stories I had access to, growing up, that depicted Iranian lives. Even now, they are hard to find.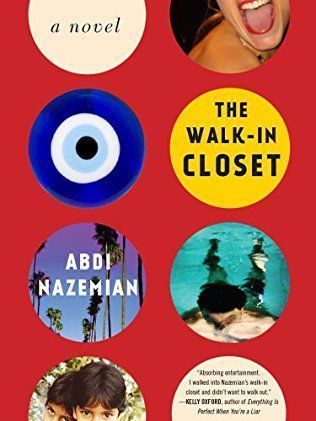 "The Walk-In Closet" was my first book, and it's the story of an Iranian family in Los Angeles as seen through the eyes of the woman pretending to be the girlfriend of their gay Iranian son. "The Authentics" is my first young-adult novel, which is so exciting to me, because I love to reach young readers. It's about Daria, a 15-year old in Los Angeles who is very proud of her Iranian identity, and who goes on a journey of self-discovery when she uncovers a secret about her past.
What's been most exciting is seeing how much teens today crave diverse stories. They're actively asking for them, and publishers are responding by supporting authors like me.
When and why did you develop an interest in writing?
Moving to the suburbs at 10 was probably the biggest culture shock I've ever had. Before that, I always lived in the middle of big cities, usually around lots of cousins and other Iranians. I didn't fit into the suburbs, so I escaped my surroundings by spending all my free time watching old movies and reading books and comics.
I collected Archie Comics, and then became obsessed with classic films. I started taping old movies that would run on television using VHS tapes (remember those?), and would categorize them alphabetically by star. I'd freeze my favorite comics to keep the pages crisp. Yes, in a freezer! Next to the noon barbary [Iranian bread]! Stories were my life, and eventually my life became storytelling. So that's why I write – because I know what stories can mean to the people who need them.
Where were you born and raised?
I was born in Tehran, just a few years before the revolution. My family moved to Paris when I was two, to Toronto when I was seven, and then to the New York suburbs when I was 10. I went to boarding school in Connecticut, then to college (Columbia University) in Manhattan.
Until I moved to Los Angeles as an adult, I never stayed in one place for more than four years. Now, I've lived here close to two decades. I feel very grateful for what the experience of moving around gave me, including the gift of speaking many languages. That said, I think it made me somewhat of a homebody, and I've come to see myself very much as an Angeleno at heart. Los Angeles feels like the place my life was always leading me to.
You have been very open about your sexuality. As an Iranian-American gay man, how do you feel about the treatment of the LBGQT community in Iran?
I have not returned to Iran since leaving as a two-year old, so I cannot claim to be an authority about what LGBTQ life is like in Iran. I do have friends who live there, or who return often, and from them I hear details that present a narrative that is at once sad and hopeful. Sad because I wish Iran was a country in which men and women could love freely, without fear of persecution or punishment. Hopeful because, despite the repression, there seem to be many people in Tehran finding love and community, and challenging the system. Gay rights have been gained over time in many countries. I hope the people on the ground in Iran will eventually be able to create some change.
In "The Authentics," the lead character has an aunt, Auntie Lida, who visits from Iran. This character was important to me, because she is, in many ways, more open-minded and progressive than some of the other Iranian characters in the novel, who have lived in the West for decades. She was my way of honoring the many Iranians living in Iran who are making it a better place, and who are nothing like the stereotypes we see in the media.
Did you personally experience any prejudice growing up?
When I was growing up, prejudice against gay people was so common that it just seemed like an acceptable part of our social fabric. I realized I was different long before I could accept or verbalize the concept of gay identity, and that acceptance was made harder by the constant gay slurs I heard in school, and within the Iranian community.
As far as my Iranian identity, I would say I've experienced more ignorance than blatant prejudice. People make so many assumptions about Iranians. It can be exhausting to remind people that Iran is not Iraq, or that not all Iranians have the same religious affiliation. I'm sure many Iranians remember the movie "True Romance" only because of the moment where Patricia Arquette is asked by Christian Slater what her turn-offs are, and replies "Persians." Really? No one I've ever introduced Persian culture to considers it a turn-off, and that's why I love writing stories. It's a way to share our culture in an inclusive way.
Both of my books begin with celebrations – a Nowruz party in "The Walk-In Closet" and a Persian Sweet 16 in "The Authentics" – and that's not a coincidence. I hope readers see the books as an invitation to a party and accept the invitation, because most people I know who spend a little time with Iranians fall in love with our culture. Seriously, who can resist tadeek [crunchy rice] and Hafez?
You've had a notable career in film as both a producer and screenwriter. How did your profession in movies come about, and can you talk about any new projects in the works?
The work in movies came long before the work as an author. I moved to Los Angeles because I loved movies so much, and felt a pull to Hollywood. I spent a few years as an assistant, and after reading enough scripts for work, I felt like I could do it. One of my closest college friends and I wrote a script, people liked it, and a writing career took shape.
Once I realized how hard telling my personal stories would be in a system that needs stars to greenlight films and television shows, I decided that books might be a medium where I could more freely explore Iranian stories. And that was one of the best decisions I ever made. I still love writing for film and television, and I am very lucky to head development for an independent production company, Water's End Productions, that makes the exact kinds of diverse films I want more of.
I am currently working on my next book, a young-adult novel set against the backdrop of AIDS activism. I'm also writing a new television movie, and adapting a documentary, "Out of Iraq," as a feature film. It's a love story between two Iraqi gay men who meet in the Iraq War, and who are separated for years due to the immigration system.
You co-chair the Outfest Legacy Awards. What are they and how did you get involved in them?
The Outfest Legacy Awards [set for October 22] are a gala held each year to benefit the Outfest UCLA Legacy Project, the only program in the world devoted to preserving LGBTQ moving images. Given my love of stories, I feel very passionately that preserving images at risk of deterioration is important.
One of the most impactful experiences in my early years was watching queer films shown to me by a high school teacher. I watched films like "Maurice" and "Paris is Burning" and "The Times of Harvey Milk," and they opened up the world for me. The gala is always a lot of fun. We give awards to deserving stars, creators and companies, have a fun night, and raise money for a great cause. I would love to get more Iranians involved in Outfest, and to create alliances between the Iranian and LGBTQ communities.
You are now a father of two young children. What is your greatest hope and aspiration for them?
Is it a cliché to say I just want them to be happy? It's the truth though, so it's what I'm going with. Of course, happiness is hard to quantify, and if there's anything I've realized, it's that happiness requires many things, including a strong sense of self-worth, a community of friends and family, and finding a way to contribute positively to the world.
I want all those things for them. I want them to be curious, to always ask questions, and to find and be their authentic selves. And I want them to dance a lot, and to always love Madonna and Googoosh as much as they do now.
Do you have any desire to go to Iran with your children? What is your message to the global Iranian diaspora and to the young people in Iran?
My children just started taking Persian class, and we are all loving it. We spend many nights learning new words and concepts. Sharing the language and culture with them is a joy. I hope some day to take them to an Iran that can welcome us openly.
I spent much of my life thinking the Iranian community would never embrace me, and I was very wrong. I would also say that we as a community are at our best when we accept that there are many ways to be Iranian or Persian. We need to celebrate difference within our community, especially as it concerns gender identity and sexuality. We should also practice patience with Iranians who don't agree with us, always remembering we have more that unites us than separates us. The more we lead with love, empathy and curiosity, the stronger and more vibrant our community will be.