---
---
Roya Movahedi Ferdows and Soosan Daghighi were born in Iran and sent to different boarding schools in Britain at the age of 12. Their common childhood experiences are recounted in a new book: "The Boarding School Girls."
---
---
Kayhan Life recently spoke to one of the authors, Roya Ferdows.
Q: How and when did you meet Soosan Daghigi, and at what point did you decide to co-write a book?
A: Soosan and I met in Iran in 1974. Soosan was my husband's colleague at the Iran Center for Management Studies (ICMS), but we did not know each other very well then. We met again in 2013 at a reunion for ICMS in San Francisco. Soosan was speaking at the event to acknowledge the founder of ICMS when I noticed her British accent. I inquired about her background and learned that she had attended boarding school in the UK during the 60's. This triggered my curiosity, since I too was at a British boarding school at that time.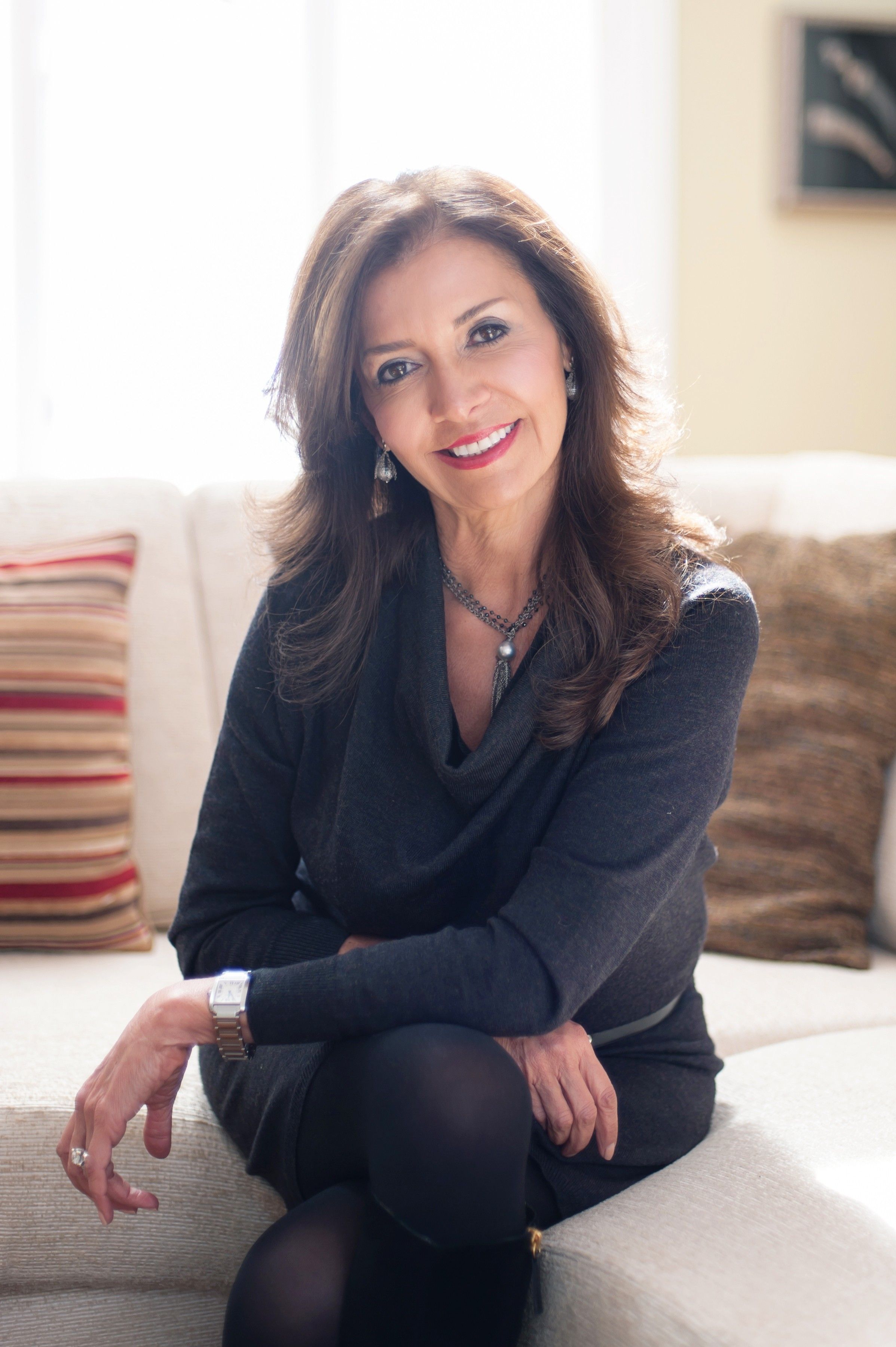 We soon discovered that during our time at boarding school, we had lived in Bournemouth at neighboring holiday homes and, more importantly, had the same guardian, Mrs. Talia Peck. We shared a curiosity to understand the reasons why we were sent away at such a young age: what were our experiences, and what was the impact of boarding school on us?
We wondered about others from a similar background, and how their experience of boarding school had impacted them as adults. Though we acknowledged that sending children to English boarding schools was a common practice among expats from British colonies, especially in the 1960's and 70's, we realized that there was very little literature and research on the topic. This was the beginning of our journey.
Q: What is the rationale behind parents sending their children abroad to boarding school? What are some emotional and psychological issues that could arise from it?
A: From the stories we heard, we understood the rationale to be the aspiration of parents for their children to primarily become "civilized" — or in Persian terms, adam beshavand. At the time, it was fashionable for Iranian families who had the means to send their children abroad for a better education. Parents were not aware of the long-term psychological impact of this practice. Our parents believed that they were doing the best they could, and making a sacrifice for their children to have a better life.
The children's acceptance and emotional reaction varied, depending on the age at which they were sent away. Several girls were keen to leave Iran, and looking forward to more independence and the adventure of living abroad. As children, they had no idea that the novelty of the adventure would be replaced by a long-term psychological impact and a reality that they would have to contend with for most of their formative years. This was a way of life for many of us, and the only one we knew, so many of us accepted the situation and made the most of it, while others reacted against it. This is true for both parents and children.
Some of the lasting impacts, as revealed in the stories, include feelings of abandonment, insecurity of vulnerability, and homelessness, and a desire for autonomy and independence — to the extent that it is challenging for many to accept and conform to authority or to form a rich long-term relationship with a partner.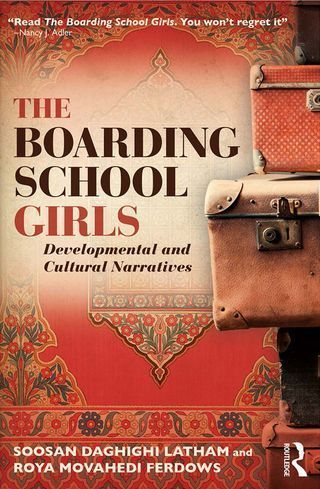 Q: Do you think it's more difficult for Iranian parents to send their children to boarding school than Westerners, and why?
A: Definitely. There is a general cultural difference in family relations and in the raising of children between Iranians and Westerners. For Iranian children going to boarding school in England, there is the added culture shock of the social practices and way of life, as well as a language barrier, for those who do not speak the language.
Also, distance plays a significant role both physically and psychologically. For an Iranian parent to get to a child in an emergency, there would be many hours of travel involved, as well as cost. Psychologically, a European family can feel at ease that they can reconnect with their children, if need be, within a few hours. The child is not in a totally unfamiliar territory, without an adult to rely on. The British would have the opportunity to visit their children a few times per term — whereas it was very rare for an Iranian student to see their parents more than a couple of times per year, and that was only during the school holidays.
Q: How has your experience of being sent away at such a young age impacted your daily interactions and your relationships with loved ones, old and new?
A: Having been sent away from an early age and forced to take responsibility for our lives has made many of us independent, self-reliant, self-sufficient women. As a result of our experiences, many of us have built a protective shield around our emotions to avoid any expression of vulnerability. The separation from loved ones at a young age has left an imprint in how we relate to others, creating a fear of separation and of intimacy at the same time. It has taken many of us years to come to terms with and understand what happened in our youth and how it may have influenced our relationships as adults.
---
Soosan Daghighi Latham is an assistant professor at York University and an associate coach with the Niagara Institute in Toronto. A University of Toronto graduate, she is a former Vice President of Human Resources at J.P. Morgan Chase, and Assistant Dean of  Executive Programs at the Rottman School of Business, University of Toronto. Her earlier book is titled "Lives in Context: Stories of Influence and Achievement."
Roya Movahedi Ferdows is a graduate of Johns Hopkins University and George Washington University. After several years working in the corporate world, she is now a Certified Life/Leadership Coach, focusing her time on helping her clients find work-life balance and develop into better leaders.
---