---
By Lesley Wroughton
---
WASHINGTON, Sept 19 (Reuters) – The United States is seeking to negotiate a treaty with Iran that will cover both its ballistic missile and nuclear programs, the U.S. special envoy for Iran said on Wednesday ahead of U.N. meetings in New York next week.
"The new deal that we hope to be able to sign with Iran, and it will not be a personal agreement between two governments like the last one, we seek a treaty," envoy Brian Hook told an audience at the Hudson Institute think tank.
But Hook said Iranian leaders have not been interested in talking despite statements by President Donald Trump and Secretary of State Mike Pompeo this year that the administration was willing to meet.
---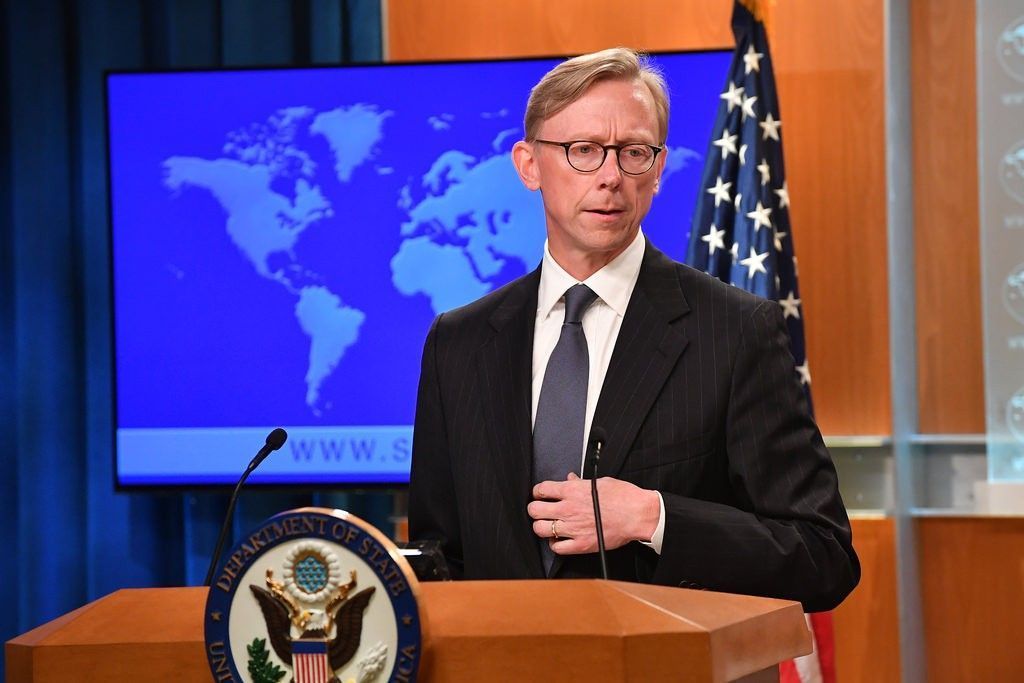 ---
Trump announced in May that he was pulling the United States out of an Obama-era nuclear deal signed between Iran and six world powers.
The 2015 deal was an executive agreement that was not ratified by the U.S. Senate. A treaty would require approval by the Senate.
Opponents of the nuclear agreement have argued that Obama's failure to seek ratification of the deal allowed Trump to unilaterally scrap the deal in May.
"They did not have the votes in the U.S. Senate so they found the votes in the U.N. Security Council. That is insufficient in our system of government if you want to have something enduring and sustainable," Hook said, without elaborating on how the administration would negotiate.
Trump will chair a session on Iran during the U.N. General Assembly meetings in New York next week. In July, Trump said he was willing to meet Iran's leaders "anytime they want" prompting speculation that a meeting could occur at the U.N. meetings next week.
"The Ayatollah, the president and foreign minister have all indicated they are not interested in talking," Hook said, referring to Iran's Supreme Leader Ali Khamenei, President Hassan Rouhani and Foreign Minister Mohammad Javad Zarif.
"We respect that though that does not change our plans. We have a sanctions regime that is underway, stronger measures are yet to come," he added.
Hook said the administration was expanding its diplomatic efforts to ensure that purchases of Iranian oil were "close to zero" by Nov. 4 when Washington reimposed oil sanctions against Tehran.
---
(Reporting by Lesley Wroughton Editing by Chizu Nomiyama and Alistair Bell)
---