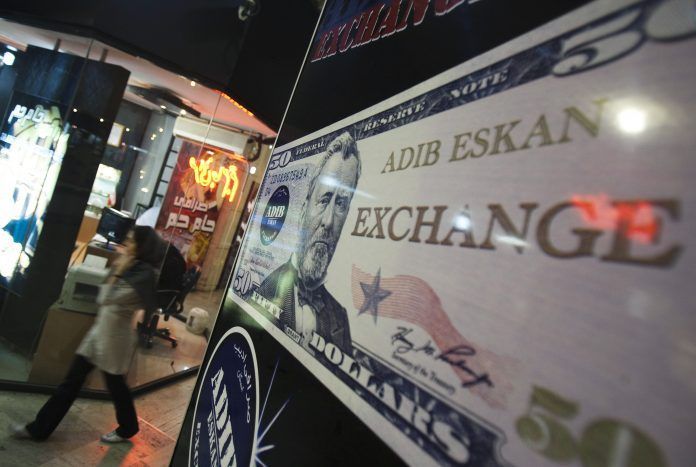 ---
By Kayhan Life Staff
---
Massoud Khansari, the head of the Tehran Chamber of Commerce, Industries, Mines and Agriculture, said recently that $10 billion in financial assets left Iran every year. He warned that large-scale capital flight will only increase in the coming years.
According to some reports, the ongoing economic crisis and the devaluation of the national currency are the main reasons for the increasing number of people wanting to leave Iran. Only one percent of those who have emigrated to other countries reportedly wish to return to Iran.
"The rate of inflation has grown by 30 to 40 percent in recent decades," Mr. Khansari said. "The national currency's value drops in direct relation to the inflation rate. We are also experiencing human capital flight. Our only hope is digital development, which would compensate for these setbacks."
Khansari argued that the country's economy could improve by channeling the knowledge and expertise of the tech-savvy young people involved in startups into industries and trade. He warned that the current brain drain poses a threat to technological development.
Comparing the economic trend in Iran and neighboring Turkey in the past 43 years, Khansari said: "The Iranian and Turkish economies were at the same level in 1979. However, the Turkish economy has surpassed Iran's by $500 billion."
According to the Islamic Republic of Iran's Central Bank, more than $10.134 billion in cash assets left Iran in the past nine months.
Prominent Sunni Cleric Denounces Iran Crackdown, Currency Near Record Low
The Tehran-based conservative Vatan-e-Emrooz newspaper published a report in October claiming that $10 billion had left Iran since the start of a nationwide protest sparked by the death of Mahsa (Zhina) Amini, a 22-year-old woman who died while in the custody of the morality police on Sept. 16 in Tehran.
According to a previous report by Iran's Central Bank, $100 billion in assets left Iran between 2012 and 2021, representing an annual cash exodus of $11 billion over the nine-year period.
The massive cash exodus and human capital flight pose a severe threat to the Iranian economy in the coming years.
A record number of people have left Iran in recent years, including academics, engineers, doctors, nurses, athletes, skilled laborers, and construction workers.
Until a few years ago, the departing individuals were students, most of whom would return home after completing their studies, or civil rights activists and dissidents who left to escape persecution at the hands of the Iranian judiciary and the security forces.
Nowadays, according to a report by the Iran Migration Observatory released in May 2022, the economic crisis and other problems faced by the country are the main reasons that 73 percent of physicians and nurses want to emigrate.
The Iran Immigration Observatory is a research center established in 2018 by Tehran's Sharif University of Technology and by the President's office.
The report said some 4,000 doctors had left Iran to find jobs in other countries in the past three years. If nurses and other health professionals were counted, the health-sector migration figure would be significantly higher.
OPINION: IRGC's Massive Control Over Iranian Politics and Economy
While there is no data on the exact number of nurses leaving Iran, some 4,000 Iranian nurses were working in the U.S. in 2018.
The economy is the principal reason that 59 percent of university students and 69 percent of academics and researchers want to leave Iran. The report noted that nearly half of startup businesses are contemplating moving out of Iran because of economic instability and chronic mismanagement.
"The country's economic participation is around 40 percent, which indicates a crisis," said Bahram Salavati, the head of the Iran Immigration Observatory. "Employment decreases when we shut down the internet. It takes 25 years to create a productive force in the country. Our productive force has become unproductive and seeks its future in other countries."
"There are discussions about population growth under these circumstances," Mr. Salavati noted. "We cannot discuss family planning, raising children, and population growth until we have improved our social and economic conditions. We continue to experience human capital flight under these conditions, irrespective of population growth, and will continue to see negative population growth as long as these conditions persist."
A previous report by the Iran Immigration Observatory in 2020 showed that the number of people leaving Iran had quadrupled in the previous three years. Data also showed that the emigration rate tripled between 2017 and 2020.
Political and economic conditions sparked nationwide protests in July 2017, December 2017, August 2018, and November 2019, leading to many deaths, injuries, and arrests at the hands of security forces and riot police.
According to a recent survey, economy, management, and workplace environment are the main reasons for the rising number of medical professionals wishing to find work in other countries.
Nearly 50 percent of the healthcare professionals who participated in the survey cited the economic crisis, social instability, institutionalized corruption, and the governing system in Iran as the principal reasons for their desire to find work in other countries.
The main reasons many in the medical community want to leave Iran are the absence of a logical pay scale, the high cost of living, unfair salary structure, workplace discrimination, nepotism, bad management, and incompetence.
Sociologist Simin Kazemi believes there are eight principal reasons prompting medical professionals to leave Iran.
"My study of students in the Shahid Beheshti University's School of Medicine showed that there were eight reasons for the healthcare professionals to emigrate," Ms. Kazemi said. "They include work environment, academic conditions, diminished social status of medical professionals, absence of work-life balance, lack of motivations, the prevailing conditions in the country (including social and political situations), and comparing conditions in Iran with other countries."
"Medical professionals believe that working in Iran is useless," Kazemi added. "Most of them do not think the conditions will improve."
According to some data, Iran ranked 54th among 232 countries in terms of the number of people emigrating to other countries in 2020. It also ranked 17th among 241 countries in terms of university students leaving to study abroad.
According to a Gallup poll, only 1 percent of Iranians who emigrate to other countries wish to return to Iran.
"Those who flee the conditions in the country do not wish to return," sociologist Simin Kazemi noted. "Immigrants know the hardships awaiting them well, but welcome those challenges in the hope of a better life."
Similar Articles to This Post