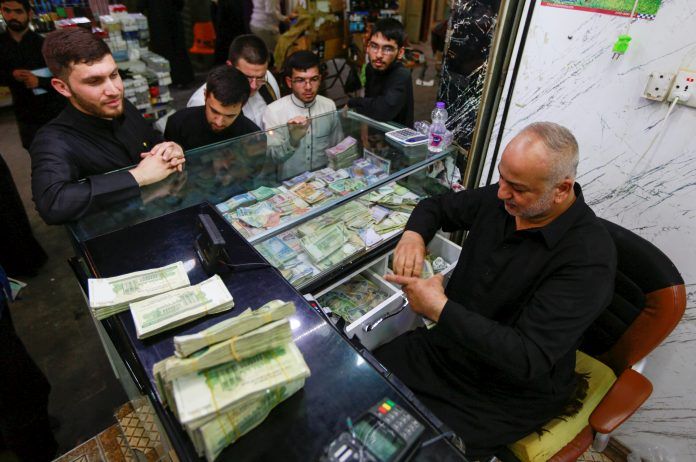 ---
WASHINGTON/BAGHDAD, July 19 (Reuters) – The United States has barred 14 Iraqi banks from conducting dollar transactions, the Wall Street Journal reported on Wednesday, citing U.S. officials.
The ban, which was imposed by the Treasury Department and the Federal Reserve Bank of New York, is part of a crackdown on the siphoning of U.S. currency to Iran, the report said.
Exclusive-US Issues New 120-Day Waiver Letting Iraq Pay Iran for Electricity
The United States uncovered information that the Iraqi banks engaged in money laundering and fraudulent transactions, some of which may have involved sanctioned individuals and raised concerns that Iran could benefit, the newspaper said.
"We have strong reason to suspect that at least some of these laundered funds could end up going to benefit either designated individuals or individuals who could be designated," a senior U.S. official was quoted as saying by the Journal.
"And of course the primary sanctions risk in Iraq relates to Iran."
Among the banks on the U.S. ban list are Al Mustashar Islamic Bank, Erbil Bank, World Islamic Bank, and Zain Iraq Islamic Bank, the newspaper said.
Iraq's private banks association did not immediately respond to a request for comment.
The Iraqi government, the U.S. Treasury Department and the New York Fed did not immediately respond to requests for comment.
Iran has been unable to access billions of dollars in assets in several countries due to U.S. sanctions.
The United States has insisted that oil-rich Iraq, the OPEC group's second-largest producer, moves towards self-sufficiency. Washington has put pressure on Iraq to stem the flow of dollars into neighboring Iran.
---
(Reporting by Kanishka Singh and Daphne Psaledakis in Washington, Timour Azhari in Baghdad, Michael S. Derby in New York and Akanksha Khushi in Bengaluru; Editing by Doina Chiacu)
---
Similar Articles to This Post