---
By Kayhan Life Staff
---
The government of President Ebrahim Raisi recently announced its intentions to continue the implementation of the "Productivity Plan" aimed at generating revenue for the government by selling unused assets, including state-owned properties, institutions, universities, companies, and banks.
To find out more about the plan, its aims, and its economic impact, Kayhan Life spoke to Iranian economist Dr. Hassan Mansoor in an exclusive interview.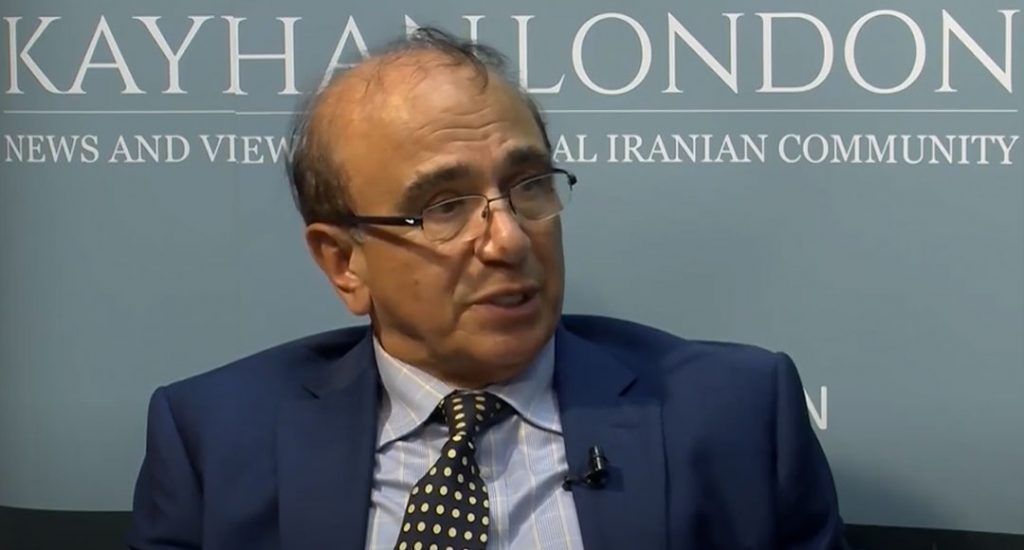 What is the "Productivity Plan" and its goals?
Thousands of billions of tomans of Iranian national wealth, entrepreneurial capital, industrial factories, and commercial and residential properties were seized from their rightful owners and given to the Mostazafan Foundation of Islamic Revolution (Foundation of the Oppressed and Disabled, or MJF) after Ayatollah [Ruhollah] Khomeini declared that 'all of this,' i.e., the entire national Iranian economy, was 'spoils of Islam,' and that 'it all belongs to the oppressed, who will receive it as per my decree.'
The Islamic Revolution was victorious on Feb. 11, 1979. Seventeen days later, on Feb. 28, MJF was created on a written order from Mr. Khomeini, who said: "The letter authorizes the Council of the Islamic Revolution to seize all movable and immovable assets belonging to the Pahlavi dynasty, its agents and affiliates for the benefit of the oppressed, workers, and disadvantaged employees."
"The movable assets will be entrusted to me and placed in bank accounts belonging to the Revolution," Khomeini decreed, adding that "immovable properties should be seized, registered, and used to serve the oppressed."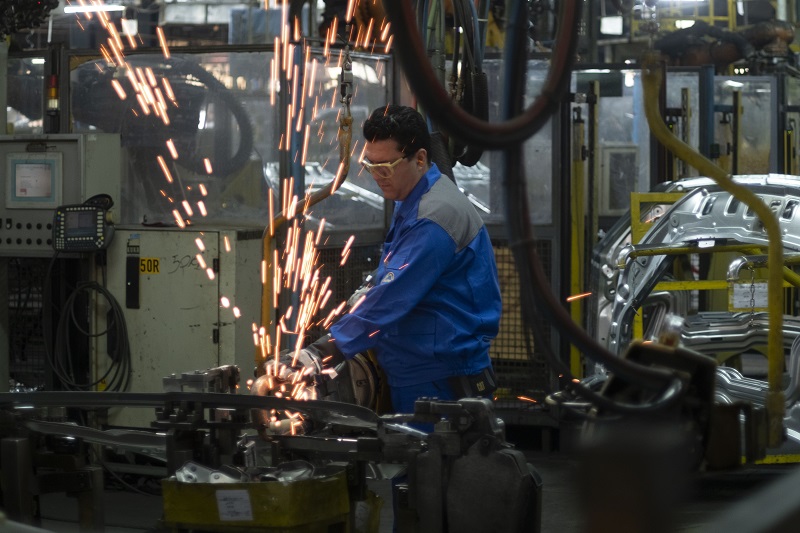 The foundation soon became one of the wealthiest institutions in the country. It is exempt from any audit or government or parliamentary oversight. It only answers to the Supreme Leader [Ayatollah Ali Khamenei].
However, MJF is involved in every aspect of the country's economy, including industry, banking, the energy sector, petroleum products, motor oil, antifreeze products, grease, transportation, roads, construction, printing, publishing, telephone, telecommunications, foreign trade, mines, and the drilling and construction of pipelines.
According to its president, Parviz Fattah, MJF generated 36 trillion tomans in revenue [$853 million based on the current exchange rate] in 2021.
In 1989, Mr. Khomeini ordered the creation of the Execution of Imam Khomeini's Order (EIKO) [also known as the Executive Headquarters of Imam's Directive, or Setad] to manage thousands of pieces of land and properties seized from ordinary Iranians, religious minorities, business people, Iranians living abroad, and political and ideological prisoners.
U.S. Imposes Sanctions on Iran-Based Foundation Over Salman Rushdie Bounty
Iran's Regime A 'Serious Threat' to World Peace and Security, UN Expert Says 
Setad was initially a temporary organization, but following the approval of the second Valiye Faghih [Ayatollah Ali Khamenei], it became a permanent institution. It expanded the MJF's mission of aggressively misappropriating properties, which it continues to do today.
A report in 2013 by Reuters news agency calculated that the total value of Setad's holdings stood at $95 billion — some $52 billion in real estate and the remaining $43 billion in corporate holdings. Setad 'built its empire on the systematic seizure of thousands of properties belonging to ordinary Iranians and members of religious minorities.'
According to the U.S. State Department, Setad is worth around $200 billion.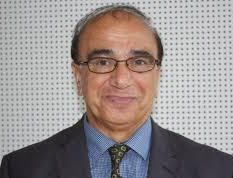 How much has the Islamic Republic said the organization is worth?
Speaking at the Conference on Productivity and Management of State Assets on Oct. 22, 2017, Rahmatollah Karami, Deputy Minister of Economic Affairs and Finance, said: 'Government wealth stands at around $4.33 trillion.'
[Note: Foreign currency conversions prior to 2023 are estimates because of massive fluctuation and depreciation of the rial against the dollar in the past few years.]
'Research has shown that more than one million state properties must be appraised,' Mr. Karami explained. 'The government completed 25 percent of its asset productivity project in 2015. We expect the project will be completed by 2021.'
'Of the one million national properties, 350,000 have been identified,' Mr. Karami, the country's treasurer, added. 'They are worth billions of dollars.' (Source: Tasnim news agency's report published by Khabar Online on Oct. 22, 2017.)
On April 11, 2020, the then Minister of Economic Affairs and Finance, Mr. [Farhad] Dejpasand, said the government's total assets stood at $450 billion. The government invested $179.2 billion in stocks, including insurance companies, banks, refineries, petrochemical companies, and mining and metal mining companies, to solve its financial problems.
On Dec. 2, 2021, Hossein Ghorbanzadeh, the head of the Iranian Privatization Company, estimated the government's holding to be around $1.1 trillion. Mr. Ghorbanzadeh believed that 'mismanagement caused the depletion and not the growth of foreign currency, causing government's assets to waste away.'
The significant discrepancy between the head of the treasury's amount of $4.33 trillion, the [former] Minister of Economic Affairs and Finance's $450 billion, and the Iranian Privatization Company director's $1.1 trillion stems from the fact that a large segment of these assets are yet to be identified, prompting these officials calling on 'people to help us identify these government assets.' (Source: Tasnim news agency's report.)
What is "Productivity"? 
It means converting unused assets into a source of income. For instance, turning assets seized from an individual like a factory, a farm, or a rental property into a source of revenue.
To better understand this, we must focus on comments by people like Eshagh Jahangiri [former First Vice President, in office from 2013 to 2021], who said: 'These idle assets not only do not generate income but are also not a source of tax revenue for the government, it costs millions of dollars from the general budget to maintain them.'
How many unknown assets does the government plan to convert to 'Productivity'?
We must consider several points when answering this question. First, the value of the assets marked for 'productivity' to help the government's budget is reportedly $2.54 billion.
There are two issues here; who has determined the value of these assets, and what criteria were used to do the valuation?
We know trained experts using scientific and technical methods should conduct any valuation. Also, valuations must occur within a potential money market framework in which supply and demand determine the interest rate.
Money that calculates the 'current value of future income' earns interest. However, we know such a financial and money market does not exist in Iran-thanks to the sanctity of usury. Therefore, any valuation results from a surveyor's perception and imagination.
Also, $2.54 billion can make up only one-fifth of the budget deficit. Moreover, it is not the government but a seven-person committee appointed by the Supreme Economic Coordination Council that will implement 'productivity.'
Its members include the First Vice President Mohammad Mokhber, Interior Minister Ahmad Vahidi, Minister of Roads, and Urban Development Mehrdad Bazrpash, Head of the Budget and Planning Organization Masoud Mirkazemi, Minister of Economic Affairs and Finance Ehsan Khandouzi and two people representing the Majlis (Iranian Parliament) Speaker and head of the Judiciary, respectively, who will work under the Ministry of Economic Affairs and Finance's supervision.
In 2020, the Supreme Economic Coordination Council was founded in complete disregard for the Constitution's Article 56 (separation of power) and Article 85 (the right of membership is vested with the individual and is not transferable to others. The Assembly cannot delegate the power of legislation to an individual or committee.)
It has effectively replaced government institutions, the Majlis, the Central Bank, and the Supreme National Security Council, and stripped the parliament of its power to pass laws. All council ruling becomes law only with the leader's approval, who can veto any decision.
The then Interior Minister [Abdolreza] Rahmani Fazli [in office from 2013 to 2021] said: 'Anything passed by the Supreme Economic Coordination Council will be ratified by the leader's decree within 48 hours, i.e., nothing becomes law without the leader's approval.'
Mehrdad Lahouti, [representing Langarud electoral district, in the northern province of Gilan] in the 10th Majlis [2016-17] said: 'It is better to close the Majlis and give its budget to the Supreme Economic Coordination Council.'
Parvaneh Salahshouri, a [former] Majlis deputy [representing Tehran, Rey, Shemiranat, and Eslamshahr electoral districts from 2016 to 2020], said: 'Majlis has not been in control for some time now. It was the only quasi-democratic institution we had; now it is gone. Look at the next Majlis. It is the resistance economy.'
The plan is implemented in a climate of fear and intimidation, i.e., through 'force majeure.' All relevant laws are suspended for two years, depriving Majlis of passing relevant laws in the same period.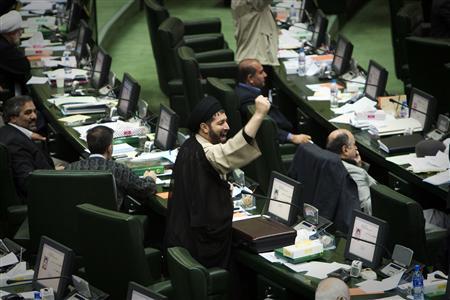 People implementing [the plan] enjoy 'judicial immunity,' meaning they are not accountable to any court. Critics of the council could lose their jobs and even receive a five-year prison sentence.
These threats, sanctioned by the government and the state, raise suspicions of a massive deliberate fraud scheme that its planners intend to conduct; otherwise, there was no need to silence those questioning it and curb the legislative authority of the Majlis.
What could be the objective of implementing this "plan"?
We are speaking about the accumulated national wealth aggressively seized. This national wealth did not grow overnight but was created through decades by workers, employees, farmers, entrepreneurs, engineers, and competent executives in production units.
A significant portion of this national wealth was created in the two decades before the [1979 Islamic] Revolution through the efforts of millions of Iranians in big industries, including those founded by Khayyami brothers, Mohammad Taghi Barkhordar, Rahim Mottaghi Iravani, Azmayesh brothers, Jafar Akhavan, Lajevardi brothers, Rezaei brothers, Mohammad Taghi Tavakoli, and hundreds of innovative entrepreneurs who loved Iran.
They changed the face of the Iranian economy and society. They ensured a 12 percent increase in the country's economy in 15 years.
[Authorities] seized some 57,000 residential and commercial properties and assets of 53 entrepreneurs in 1980. Today, officials believe the number of these properties to exceed one million.
Some reports on managing identifiable assets suggest their value is several times greater than the country's Gross Domestic Product (GDP). However, the people and groups who control these assets do not use them in the country's service. They create shady financial coffers to pocket the country's wealth instead of increasing it.
Preliminary reports on the objectives of the 'seven-member committee for productivity' are alarming.
For instance, Mohammad Reza Salehi, an aide to former President Hassan Rouhani and former governor of Bushehr [south], Mazandaran [north], and North Khorasan [northeast] provinces, said: 'Petrochemicals, Parsian Gas Refinery [Company] and Fajr Jam [Gas Refinery Company in Bushehr Province] will be transferred to the Execution of Imam [Khomeini's] Order,' i.e., these assets will be removed from the control of the government, which must safeguard the national wealth, and handed over to state officials and their families. The wealth will subsequently be converted into foreign currency before it is taken out of the country.
Similar Articles to This Post