---
By Ahmad Rafat
---
U.S. President Joe Biden and his administration have reiterated their commitment to rejoin the 2015 Joint Comprehensive Plan of Action (JCPOA), better known as the Iran nuclear deal. Yet it is unclear when and how they plan to reboot talks with Iran.
Mr. Biden's predecessor Donald Trump withdrew from the deal in May 2018 unilaterally.
While the initial discussions revolved around who should have made the first move, the process has moved on to whether the U.S. would impose new sanctions on Iran and put the military option back on the negotiation table
Alex Vatanka is a Senior Fellow and director of the Iran program at the Middle East Institute in Washington D.C., specializing in Iranian domestic and regional policies. In a recent interview with Kayhan Life, he said economic hardship and political isolation were likely to compel Iran into negotiating.
"The U.S. is determined to resolve the nuclear issue, which means easing or lifting the sanctions. That is something Iran wants," Vatanka said. "However, the question is when the talks should start and what they should include. Iran is not eager to discuss several issues which the U.S. and [its] allies, including the Europeans, have highlighted in recent weeks and months. These include Iran regional activities, its ballistic missile program, and its human rights record."
"Iran does not want to broaden the conversation," Vatanka noted. "It wants to limit the negotiations to the nuclear issue in return for sanctions relief. The Iranian economy is in a dire state. That is why Tehran recently rejected a European offer to mediate [an unofficial talk] with the U.S."
The political climate differs significantly from 2013, when Oman hosted the first secret U.S.-Iran talks, or from 2015,  when the P5+1 (Britain, France, Russia, China, and the U.S. plus Germany) facilitated the JCPOA.
Joe Biden's Deputy Secretary of State nominee, Wendy Sherman, a member of President Barack Obama's team that negotiated the JCPOA, believes that the current conditions differ significantly from 2015.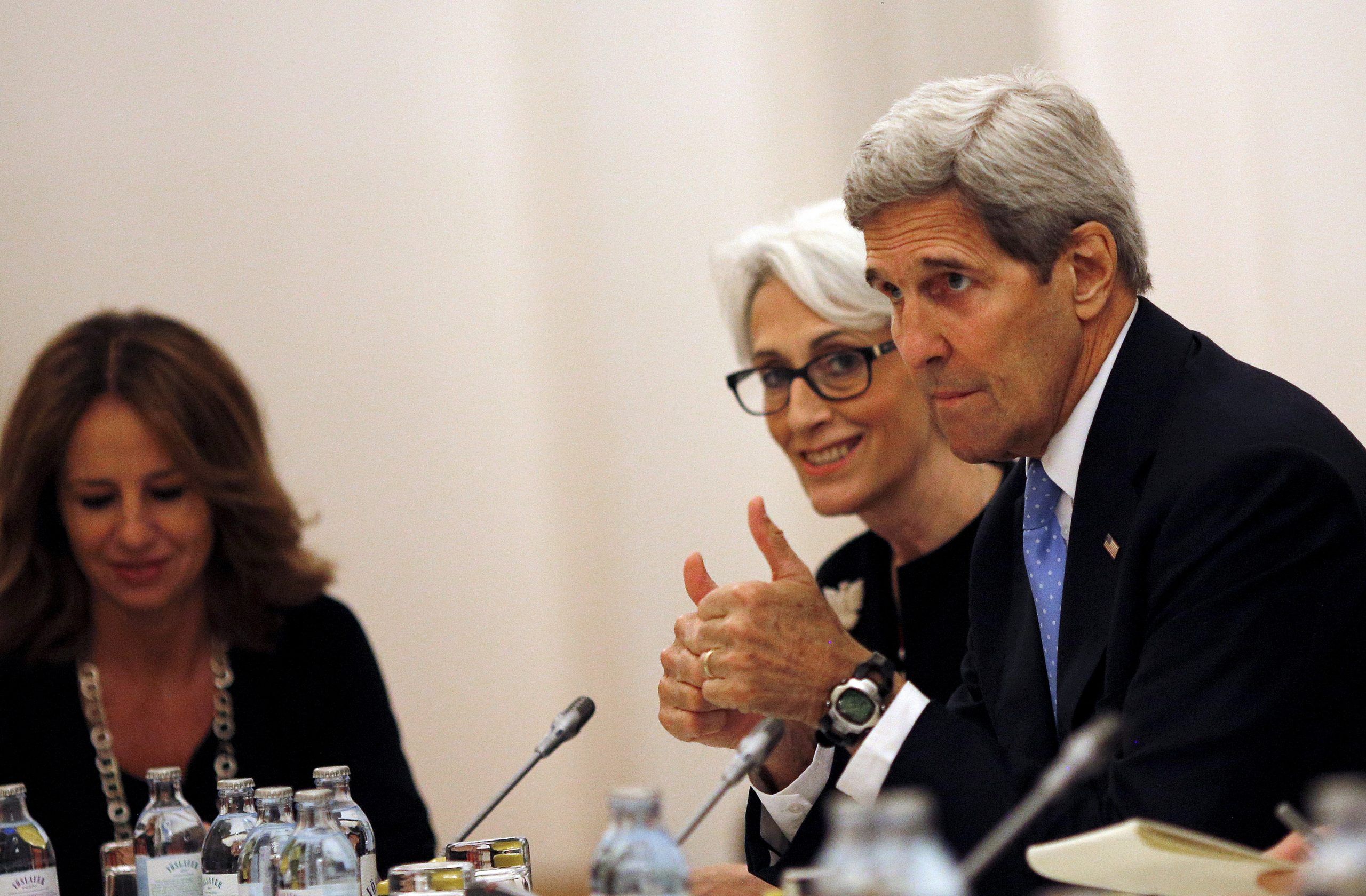 "The world had changed since 2015 when the [Iran nuclear] deal was implemented," Sherman said during her Senate confirmation hearing on March 3. "The facts on the ground have changed, the geopolitics of the region has changed, and the way forward must similarly change."
"Iran is a long way from compliance, as we well know," she added. "I remain clear-eyed about the threat that Iran poses to our interests and those of our allies."
In recent years, several Arab countries have joined Israel in opposing the revival of the JCPOA, arguing that Iran's nuclear program poses a grave danger to the entire region.
After signing the "Abraham Accords," the Israel-United Arab Emirates (UAE) normalization agreement reached in August, other Arab countries, including Bahrain, Sudan, and Morocco, established diplomatic ties with Israel.
More significantly, Israel and several Arab countries are reportedly reaching a security arrangement.
During a visit to the Israel-Gaza crossing on March 2, Israeli Defense Minister Benny Gantz said that his country and the several Gulf States had reached a "special security arrangement."
"I do not think it is going to be a defense pact, but we are going to develop defense relations with every country that we have relations with," Mr. Gantz said in an interview with Reuters. "We are setting up a special security arrangement, and within this arrangement, we can continue and develop our relations."
Israel hopes to persuade Saudi Arabia to join this security coalition. Saudi Arabia has not formally recognized the state of Israel. Benny Gantz has said that all countries concerned about Iranian actions could join or support the security coalition.
In an interview with the Cairo-based Arabic broadcaster Alghad TV earlier in February, Mr. Gantz said: "Israel has a clear aim: that Iran will not become nuclear. It is not just an Israeli interest. It is foremost a global and regional interest."
"The Israel Defense Forces (IDF) and Israel's defense establishment are keeping the option of taking action against Iran's nuclear project if that is something that has to be done," Gantz noted. "I hope it does not come to that."
"A nuclear Iran would lead to a nuclear arms race throughout the Middle East. The regime is fundamentalist and radical and ultimately wants to get nuclear capability not just to have it, but primarily for the leverage it would give them in nuclear deterrence," Gantz argued. "I want the public in Iran to understand me: I have nothing against them. Iranian citizens deserve a normal life like every other human being. However, the regime's support of terrorism, of Hezbollah, of the Houthis, demands action."
Citing the Israel-based Alma Center, Fox News reported in July that 28 new weapons depots had been identified in Lebanon where Hezbollah stored ballistic missiles.
"The 28 sites are connected explicitly to the launch, storage, and production of the terrorist group's medium-range Fateh 110 / M 600 missiles," Fox said. "However, the [Alma Center] report underscores that these missiles are part of Hezbollah's 'missile precision project,' and their 'improved models,' referred to as 'D' Al-Ficar, which have a 435-mile destruction range, compared to their conventional missiles that could hit a full 186 miles."
"Most significantly, Alma claims that the locations, which include command-and-control launch capabilities, bunkers, and missile assembly lines, are disguised in civilian areas, nestled in and around hospitals, personal residences, golf clubs, offices, soccer fields, churches, schools, and restaurants," Fox added.
The Alma Research and Education Center is "a non-profit think tank dedicated to research and education of the security challenges facing Israel's northern borders."
The Israeli air force also conducted a three-day drill recently to prepare for any conflict with Hezbollah. Close to 85 percent of the Israeli air force, including its surface-to-air missile defense units, took part in these exercises, which can strike 3,000 areas under Hezbollah's control in southern Lebanon.
In 2020, the Israeli air force bombed some 500 military bases (in Syria) housing Shia militias and members of the Islamic Revolutionary Guards Corps Qods Force (IRGC-QF). They have continued their attacks against the militias operating under the auspices of the IRGC since January.
Iran has vowed to retaliate against Israel.
"Sometimes, the Zionist regime, out of desperation, makes big claims against the Islamic Republic of Iran. We will raze Tel Aviv and Haifa to the ground," the English-language Tehran Times quoted Iranian Defense Minister Brigadier-General Amir Hatami as saying on March 7.
"Fortunately, today, the Islamic Republic of Iran has all the dimensions of power to maintain the country's stability, and one of the salient features of the soft power of the Islamic Republic, which has various components, is the axis of resistance" General Hatami added.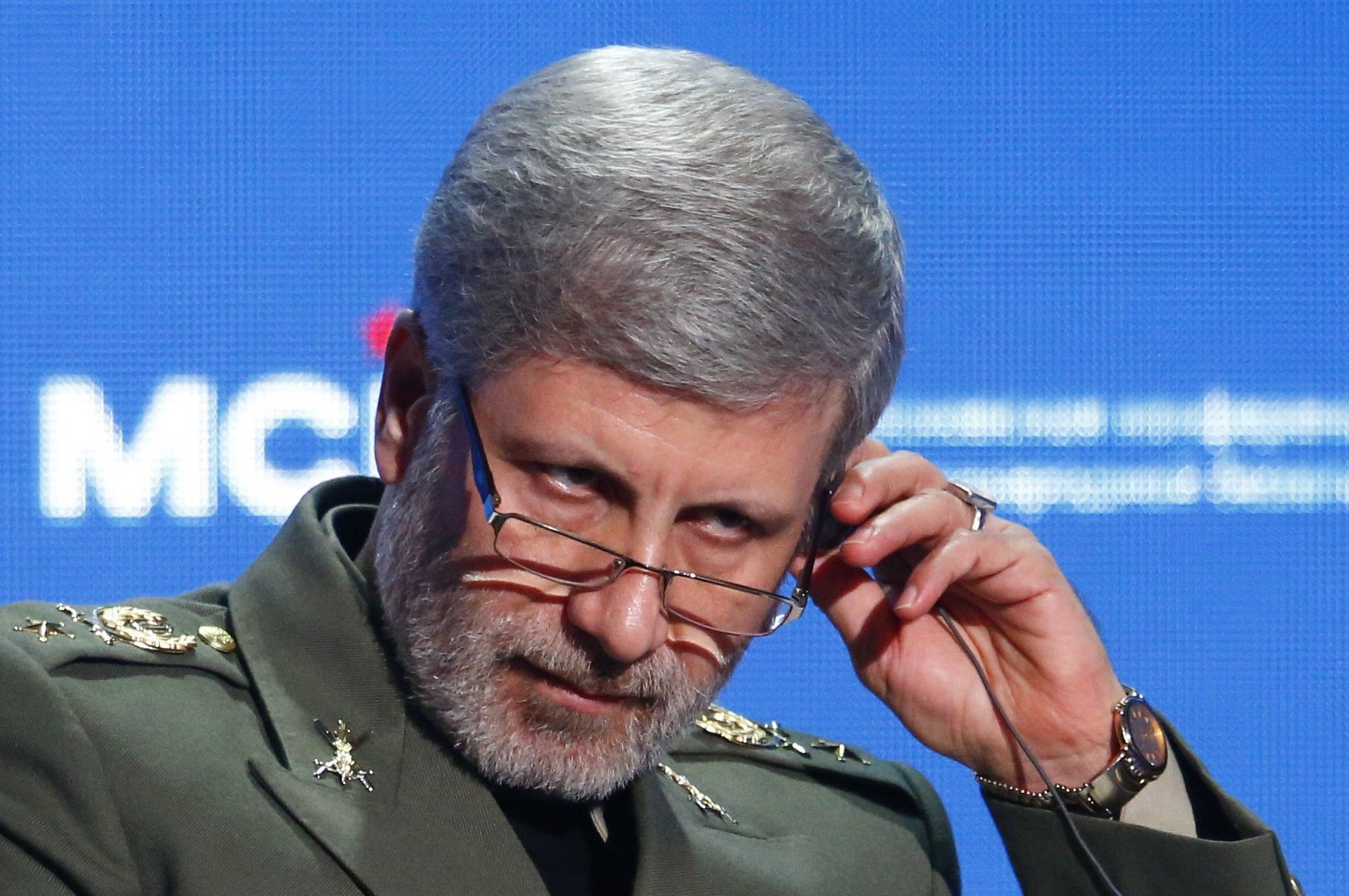 In March 2013, Iran's Supreme Leader Ayatollah Ali Khamenei warned that if Israel launched a military attack on the country, "Iran would raze Tel Aviv and Haifa to the ground."
On Feb. 26, U.S. President Joe Biden approved a predawn attack on Iran-backed groups operating on Deir Ez-Zur, in eastern Syria. The airstrike was in retaliation for attacks on Al-Assad Airbase, in Al Anbar Governorate in western Iraq, and U.S. bases in Erbil, a city in the Kurdish region of Iraq, on Feb. 16, which killed a civilian contractor and injured at least five other U.S. service members.
According to Pentagon spokesperson John Kirby, the contractor, "suffered a cardiac episode while sheltering" and died shortly afterward. Iraqi Al-Assad air Base houses the U.S., British and Danish troops.
"Mr. Kirby said the U.S. strikes destroyed nine facilities and partially destroyed two facilities at a border control point used by several Iranian-backed militant groups, including Kata'ib Hezbollah and Kata'ib Sayyid al-Shuhada," Reuters reported.
According to Reuters, 17 Iran-backed militias were killed in the U.S. airstrikes in Al Bukamal (Abu Kamal) in eastern Syria. Some Iraqi and Syrian forces put the number of dead at 22.
Kata'ib Hezbollah (Hezbollah Brigades) and Kata'ib Sayyid al-Shuhada are part of the Popular Mobilization Forces (PMF), an Iraqi state-sponsored umbrella organization comprising some 40 militias, mostly Shia Muslim groups but also include Sunni Muslim, Christian, and Yazidi groups.
The Pentagon did not release the number of casualties until Iran said that an Iraqi militia had died in Abu Kamal. Subsequently, the Pentagon said that the airstrike in eastern Syria had killed one Iran-backed militia, injuring two others.
It would seem that Washington and Tehran have played down various aspects of the incident to deescalate tensions.
"We are still assessing the impact of this latest rocket attack, including determining precise attribution," White House Press Secretary Jen Psaki said during a daily press briefing on March 3. She added that the U.S. attack on Iran-aligned militias was a "calculated proportionate and fully covered by legal authorities."
Speaking on ABC's This Week on March 7, U.S. Secretary of Defense Lloyd Austin said: "The message to those that would carry out such an attack is that they should expect us to do what is necessary to defend ourselves. We will strike if that is what we think we need to do, at a time and place of our choosing. We demand the right to protect our troops."
On the same day, Saudi and Qatari jet fighters and American long-range Stratofortress, which are B-52 bombers, took part in a drill over the Persian Gulf. This is the second time that U.S. Bombers conduct an exercise over the Persian Gulf since President Biden took office.
On March 5, President Biden signed the "Continuation of the National Emergency Concerning Iran," which had initially been enacted in 1995.
"The actions and policies of the Government of Iran, including its proliferation and development of missiles and other asymmetric and conventional weapons capabilities, its network and campaign of regional aggression, its support for terrorist groups, and the malign activities of the Islamic Revolutionary Guard Corps and its surrogates, continue to pose an extraordinary threat to the national security, foreign policy, and economy of the United States," the document said. "For these reasons, the national emergency declared on March 15, 1995, must continue in effect beyond March 15, 2021."
Iranian President Hassan Rouhani and Foreign Minister Javad Zarif have repeatedly said that Iran would not hold talks with the U.S. until all sanctions have been lifted. Tehran recently rejected a proposal by the European governments to hold unofficial negotiations with the U.S.
On March 9, the U.S. State Department sanctioned two members of the IRGC for alleged "gross human rights violations."
"Today at the Human Rights Council in Geneva, we made clear our concerns about the abuses the Iranian government continues to perpetrate against its citizens, including the unjust detention of far too many in deplorable conditions," a statement by the U.S. Secretary of State Antony Blinken said. "Therefore, I am announcing the designation of Islamic Revolutionary Guard Corps (IRGC) interrogators Ali Hemmatian and Masoud Safdari under Section 7031 (c) of the Department of State, Foreign Operations, and Related Programs Appropriations Act, 2021 for their involvement in gross violations of human rights, namely the torture and cruel, or degrading treatment or punishment (CIDTP) of political prisoners and persons detained during protests in 2019 and 2020 in Iran. These individuals and their immediate family members are ineligible for entry into the United States."
Vatanka said he believed that dire economic conditions and political isolation would ultimately force Iran back to the negotiation table.
"Islamic Republic officials will ultimately realize that they have limited options," Vatanka noted. "Iran has no other choice but to talk with the U.S. Russia and China cannot and will not help Iran. There is no miracle cure for the ailing Iranian economy. Tehran can either strike a deal with the U.S. and its allies and get some sanctions relief, or remain a pariah state."
"Meanwhile, it is abundantly clear that Iran and the U.S. do not want to escalate the tensions and flex their military muscles," Vatanka said. "Joe Biden's administration does not want to be perceived as weak, so must respond decisively to the recent rocket attacks by Iran-backed Iraqi militias on U.S. military bases. However, its response must be proportional. Iranians also want to make sure they do not cross too many red lines."
"Neither the U.S. nor Iran want the situation to get out of hand," Vatanka added.
---
Similar Articles to This Post