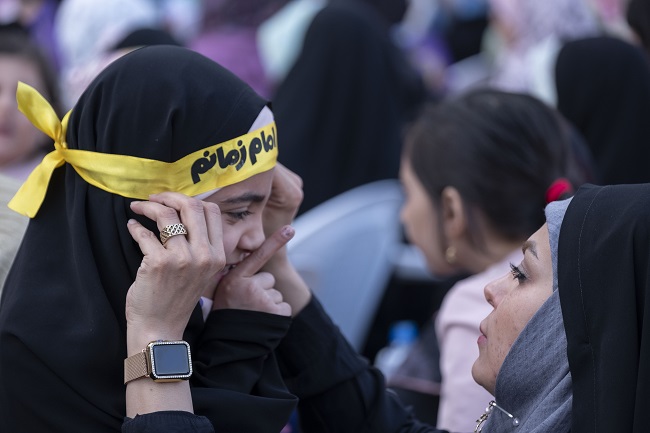 ---
By Kayhan Life Staff
---
A recent report by the Statistical Center of Iran (SCI) said that 27,448 girls aged under 15 were married between December 2021 and November 2022.
The report added the number of girls under 15 getting married in the fall of 2022 increased by 933 from the summer of that year.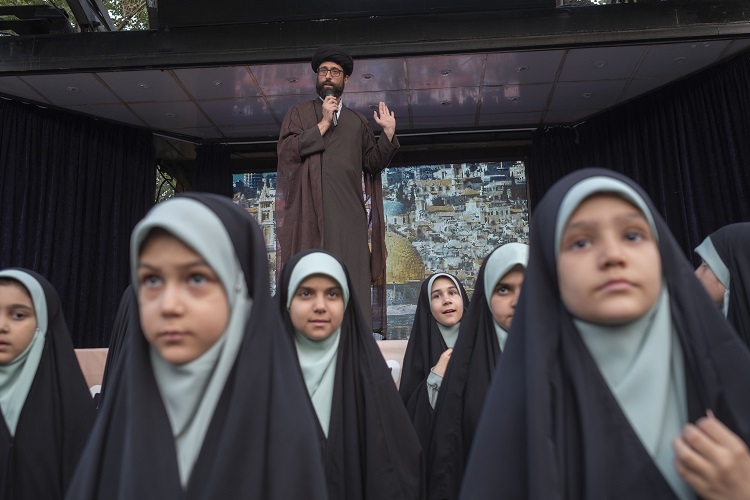 Iran Trains 200,000 Women Seminarians for Khamenei's 'Explanation Jihad'
Also, the number of marriages among couples aged between 15 and 19 years old increased by 5,500 between July and November 2022.
The report noted that although the number of marriages among girls under 15 had steadily declined since 2017, it had increased since 2019.
In an article titled "Four Seasons of Child Marriages," published on May 21, the Tehran-based Etemad newspaper analyzed SCI's findings.
"The crucial issue is that most 'child brides' become mothers at a very young age," the paper said. "According to the National Organization for Civil Registration (NOCR), 69,103 babies were born to mothers aged between 10 and 19 in 2021. In the same year, 1,474 babies were born to mothers aged between 10 and 14."
The United Nations Convention on the Rights of the Child (CRC) — of which Iran is a signatory — defines anyone younger than 18 as a child.
In the past four decades, debates over setting the legal age of marriage have become controversial, given that Iran legally promotes and funds the marriage of minors.
In the pre-Islamic Republic era, the official age of marriage in Iran was 18 for girls and 20 for boys, with a provision allowing girls under the legal age to get married only with a court order.
That law was abolished after the 1979 Revolution on the orders of Ayatollah Ruhollah Khomeini.
The law was further amended in 2000, allowing "marriage before puberty provided the male guardian of a child gives his consent."
A report published in April 2022 by NOCR showed that 791 babies were born to mothers aged between 10 and 14 from late March to early October 2021. The data suggest that a staggering number of minors end up with children they have to raise.
The highest number of babies born to underage girls in 2021 was recorded in the southeastern province of Sistan and Baluchestan (the second largest and most impoverished province in Iran), with 127 and 121 baby boys and girls born to mothers aged between 10 and 14.
The data includes only the number of registered births. Many impoverished families and those living in rural regions do not register the births of new babies.
The southwestern province of Khuzestan recorded the second highest number of newborns to mothers aged between 10 and 14, with 48 and 44 baby boys and girls, followed by the northeastern province of Khorasan Razavi, registering the birth of 36 and 29 baby boys and girls.
Iran Reports Nearly 10,000 Child Marriages In Spring of This Year
While the northern province of Golestan registered the birth of 25 baby boys and 21 baby girls in 2021, the southeastern province of Kerman (the largest province in Iran) recorded the birth of 23 and 22 baby boys and girls. The northeastern province of East Azerbaijan recorded the birth of 25 and 10 baby boys and girls.
The smallest number of children born to girls aged between 10 and 14 in 2021 was recorded in the northeastern province of Southern Khorasan, with one baby boy, followed by one baby girl, respectively, in the southwestern province of Kohgiluyeh and Boyer-Ahmad and the central province of Qom. The western province of Ilam recorded the birth of two baby girls to underage mothers in 2021.
Under Article 147 of the Islamic Republic Penal Code — passed by the Majlis (Iranian Parliament) and ratified by the Guardian Council in 2013 — girls and boys reach the age of puberty at 9 and 15, respectively. The dates are based on the Islamic lunar calendar, starting on the 1st of Muharram, which falls on a different date on the Gregorian calendar each year.
Under this law, girls, and boys younger than 9 and 15 are considered minors, and adolescence starts at 10 and 16 for girls and boys, respectively.
Clauses 1 and 2 of Article 1 of the Child Protection Act-passed by the Majlis and ratified by the Guardian Council in 2020-divide children into two categories: "minors and adolescents."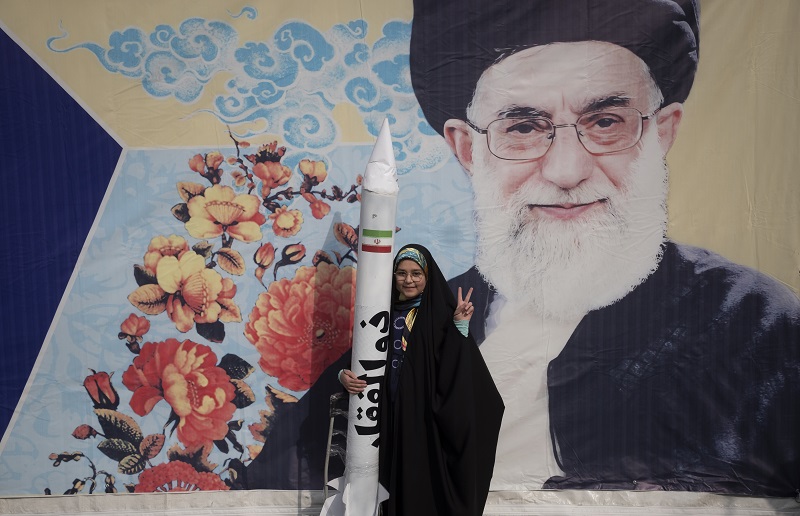 OPINION: Child Marriage in Iran Is A Legal Crime Endorsed by Religion 
A minor is someone "who has not reached the age of puberty as determined by Sharia law," and an adolescent is anyone "under the age of 18 who has reached puberty age as set by Sharia law." The dates are based on the Iranian solar calendar, which starts on March 21.
Etemad newspaper's May 21 article included an interview with sociologist Jaleh Shaditalab, former director of 'Women's Study' at Tehran University, who argued that the Vice President Office for Women's and Family Affairs must be held accountable for the current situation, given the dire social consequences of child marriages.
Ensiyeh Khazali, Vice President for Women's and Family Affairs, is a staunch supporter of underage marriages.
Ms. Khazali, who was underage when she married, said: "I would denounce myself if I were to condemn under-18 marriages. I was younger than 18 when I got married, and now I do not believe that at the time I was physically immature or incapable of managing life."
During a meeting with a group of 9-year-old girls in April 2022, Khazali said: "Start planning your family life now, so you can raise future martyr Soleimanis [a reference to the late Lieutenant General Ghasem Soleiman, the former commander of the Islamic Revolutionary Guards Corps Qods Force (IRGC-QF), killed in a U.S. drone strike on Baghdad International Airport on Jan.3, 2022]."
Khazali's comments sparked public outcry. However, she did not retract her remarks, arguing, "families and society should highlight God's blessing of girls. Motherhood is a serious job and differs from procreation. Motherhood is sacred and could have significant impacts."
Promoting child marriages has also increased the number of underage girls getting divorced.
Shargh reported in April 2022 that the average age of girls divorced in the first and second half of 1991 was 22 and 18, respectively.
NOCR's data for the past two decades show that the average age of divorce for couples born in the 1970s and 1980s was 31 and 30, respectively.
While the average age of divorce for couples born between 1990 and 1995 was 22, it dropped to 18 for those born between 1995 and 2000. It further dropped to 15 years old between 2000 and 2005.
According to Shargh, divorces among girls younger than 15 have dropped in the past five years. While 1,048 girls younger than 15 got divorced in 2017, the number dropped to 734 by 2020 and 610 by November 2021.
While 16,790 girls aged between 15 and 19 got divorced by the end of 2017, the number dropped to 14,216 in 2019. It further decreased to 10,555 by November 2021.
According to sociologists and psychologists, social media, communication technology, and greater public awareness about people's civil and legal rights, especially women, have made children and adolescents reach physical and mental maturity faster than in previous generations.
Similar Articles to This Post