---
By Nazanine Nouri and Kayhan Life Staff
---
Hollywood is honoring Iranian-born talent.
Four film-industry professionals have been invited to join the American Academy of Motion Picture Arts and Sciences — the panel that elects the winners of the Academy Awards, or Oscars.
The four are: film directors Samira Makhmalbaf and Ali Abbasi, writer Narges Abyar, and composer Sattar Oraki. They are among 819 professionals from 68 countries to have been invited. This is in response to widespread calls for greater diversity and inclusivity in Hollywood.  Those who accept the invitation will have Oscars voting privileges.
"The Academy is delighted to welcome these distinguished fellow travelers in the motion picture arts and sciences," Academy president David Rubin said.  "We have always embraced extraordinary talent that reflects the rich variety of our global film community, and never more so than now."
According to the Academy, the incoming members are 49 percent international, 45 percent female, and 36 percent from "underrepresented ethnic/racial communities."
Lessening the dominance of white males in its membership, the Academy will now be 33 percent female and 19 percent nonwhite, and meets its 2020 goal of doubling its female and nonwhite membership. (In 2015, Academy membership was 25 percent female, and 10 percent nonwhite.)
Samira Makhmalbaf is one of the leading filmmakers and screenwriters of the Iranian New Wave, a movement in Iranian cinema that started in the 1960s. She is also the daughter of the celebrated filmmaker Mohsen Makhmalbaf.
Born in 1980, she appeared in her first film, "The Cyclist" [Bicycle-ran] at the age of eight, directed by her father.  At 17, she directed her first feature, "The Apple" [Sib], which was nominated in 1998 for the Cannes Film Festival's "Un Certain Regard" and "Camera d'Or" awards.
Samira's second movie "Blackboards" [Takhte Siah], which was shot in Iranian Kurdistan, was nominated for the Palme d'Or — the top award at the Cannes Film Festival — in 2000. It ended up winning the Jury Prize.
Her third feature film, "At Five in the Afternoon" [Panj e asr], which she shot in post-Taliban Afghanistan, also won the Jury Prize in Cannes in 2003. Her fourth movie, "Two-legged Horse" [Asbe du-pa], directed in Afghanistan, received the Grand Jury Award at the San Sebastian International Film Festival in Spain.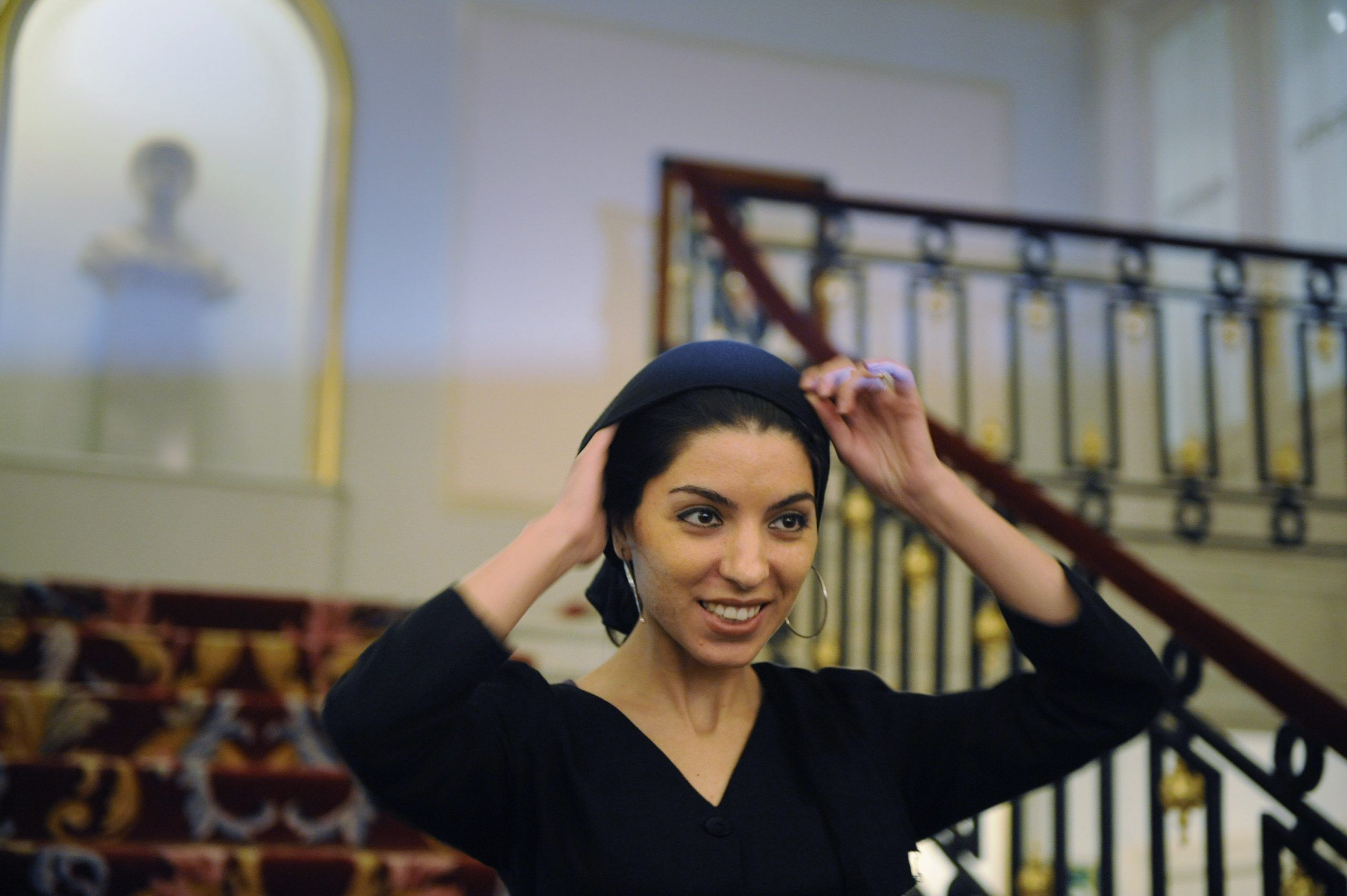 Ali Abbasi is an Iranian-Danish film director and screenwriter born in Tehran in 1981. He emigrated to Sweden in 2002 to study architecture at the Royal Academy of Sciences in Stockholm.  After a Bachelor of Arts in 2007, he enrolled at the Danish National Film School.
Abbasi made his first short film "M for Markus" in 2011, and his first feature film "Shelley" in 2016. His second feature, "Border" (2018), went on to win the "Un Certain Regard" Award at the Cannes Film Festival. A Swedish-Danish production, it was also selected to represent Sweden in the foreign-language Oscar race, and was shortlisted in the makeup category.
Writer and director Narges Abyar was born in Tehran in 1970 and studied Persian literature. She began her career as an author in 1997, and wrote some 30 short stories and works of fiction for children and adults.
In 2008, she started her film career with a documentary short.
In 2018, her film "Breath" [Nafas] (2016) became Iran's official submission for Best Foreign Film at both the 75th Golden Globe Awards and the 90th Academy Awards.  Although it was not shortlisted for either award, she was the first-ever female filmmaker to have been selected by Iran to represent the country at the Academy Awards.
Abyar's 2014 feature film "Track 143" was adapted from her novel "The Third Eye," which tells the story of a woman and her children during the Iran-Iraq War (1980-88). She has also made dozens of documentaries and shorts, mostly about the Iran-Iraq War.
Abyar's other films include: "Objects in Mirror" [Ashya dar ayeneh] (2013), "Cheike-ye bidang" (2013). Her latest release, "When the Moon Was Full" [Shabi Ke Mah Kamel Shod] (2019), won five awards at Iran's Fajr Film Festival, including Best Film and Best Director.
Iranian composer Sattar Oraki was born in Ahvaz, Iran in 1969.  He has composed music for such award-winning movies as "A Separation" [Jodaeiye] (2011), "Give Back" [Esterdad] (2013), "Time to Love" [Dorane Asheghi] (2015) and "The Salesman" [Forushande] (2016).
The 93rd Academy Awards are set to take place on April 25, 2021, two months later than originally planned due to Covid-19's effects on the industry.