---
Mayor of London Sadiq Khan's office refuted claims by the Iranian media that he had described the Iranian government as having done a better job of combatting the coronavirus.
Following a Skype exchange on Wednesday between Khan and Tehran Mayor Pirouz Hanachi, the Mehr news agency and its subsidiary the Tehran Times quoted the London mayor as saying that many of the measures taken in London were similar to those taken in Tehran, and Tehran was even ahead.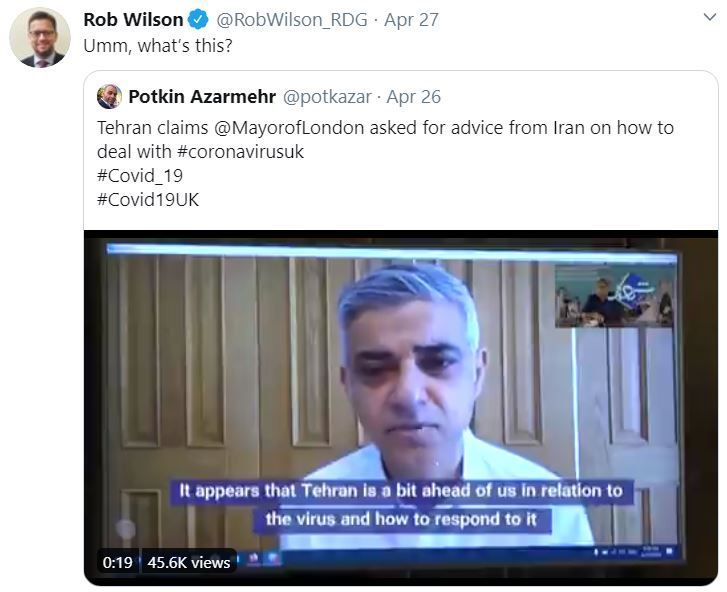 Responding to a direct query by Kayhan Life, a spokesperson for the Mayor of London said the Iranian media's report was an "inaccurate interpretation" of the conversation.
"This is an incorrect interpretation of the Mayor's conversation with his counterpart in Tehran — which was at the request of the Foreign Office — about the respective experiences of both cities," the spokesperson said in his email.
"He was suggesting Tehran was hit by the virus earlier than London, but not comparing the efforts of either city in tackling it," he added in his email response.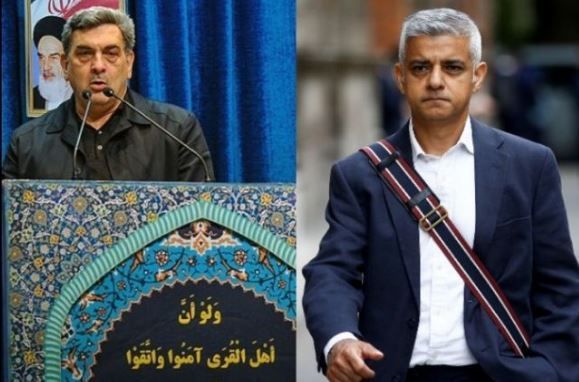 It was not immediately clear why the Foreign Office had asked Khan to contact his Iranian counterpart, or who initiated the call.   Hanachi has been in contact with a number of his counterparts since the beginning of Ramadan, presumably to discuss bilateral issues.
According to official Iranian health ministry figures, the coronavirus death toll in the country is just below 6,000.
As of April 28, London hospitals had reported 4,901 deaths from the virus, according to official figures for London. Both cities have roughly the same official number of residents, or about 9 million.
The spokesperson for the Mayor of London also said that Mayor Khan raised the"plight of Nazanin Zaghari-Ratcliffe and other dual nationals in prison in Iran" during the conversation.