---
By Kayhan Life Staff
---
The husband of Samira Zargari, the Iranian National Women's Alpine Ski Team coach, banned her from traveling with the team to Cortina d'Ampezzo, Italy, on Feb. 17, to compete in the world ski championships, the Iranian Students News Agency (ISNA) reported.
"Being banned from leaving [Iran] by my husband was not merely a private and family matter," Zargari tweeted on Feb. 17. "My pain is the pain of all Iranian women."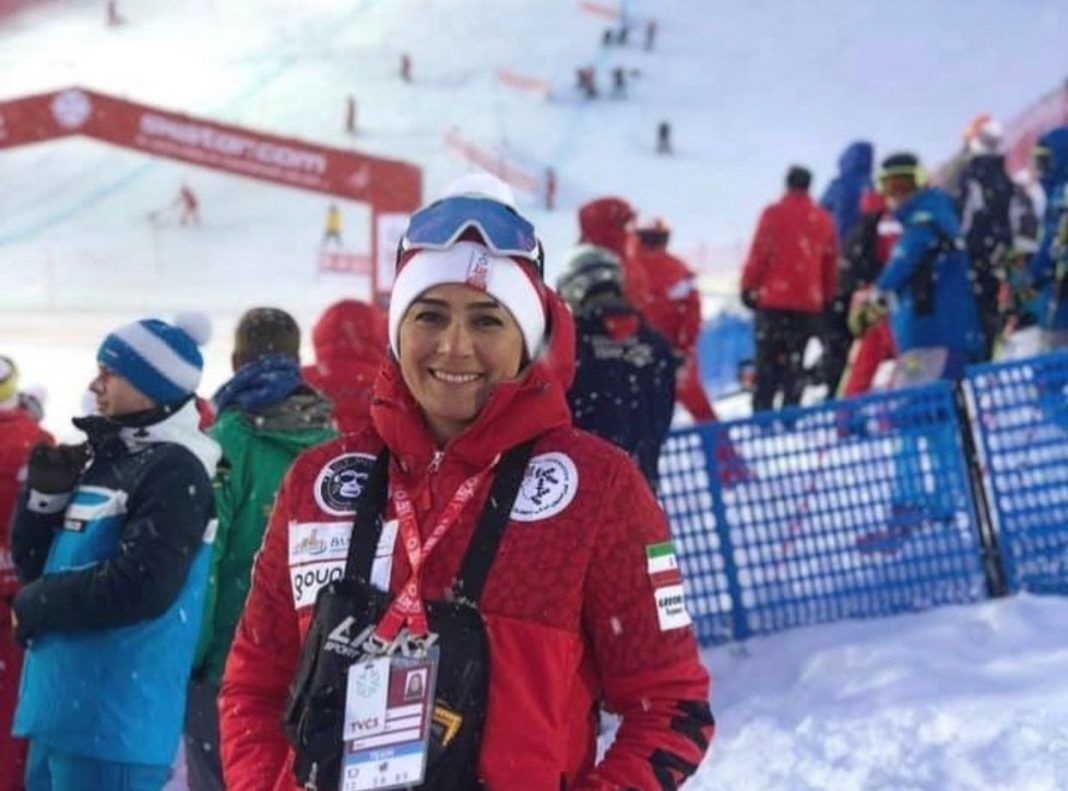 Zargari said in another tweet: "When we got married, I told him I had been passionate about skiing since childhood. I asked him to let me know if he planned to stop me from pursuing my love of skiing so that we could end it right away."
"He repeatedly swore that he would never hinder my growth. Why did he lie? Was he jealous of my success? Why am I not being protected by law?" Zargari added.
Under Iranian law, single women must secure their father's or legal male guardians' permission before traveling abroad. Married women must get their husbands' consent before they can leave the country.
In recent years, an increasing number of female athletes have been prevented from leaving the country by their husbands, an alarming trend in Iranian sports. Zargari is not the first female athlete to have been barred by her husband from leaving Iran, ISNA reported.
Niloufar Ardalan, a member of the Iranian Women Football Team, missed the Asian Cub in 2015 after her husband banned her from traveling abroad. Ms. Ardalan's husband also prevented her from traveling to Guatemala to compete in the World Championship the same year. Ardalan could ultimately travel with the women football team to Mexico after the Iranian Football Federation championed her cause, leading to a court in Tehran ruling in her favor, the report added.
Another female athlete, Zahra Nemati, an Iranian Paralympic and Olympic archer, was also prevented by her husband from leaving the country to compete in international competitions. Ms. Nemati was the winner of the gold medal in Women's individual recurve W1/W2 in the 2016 Rio de Janeiro and the 2012 London Paralympic games. Nemati could only leave Iran to compete abroad after Mahmoud Khosravi-Vafa, the head of the Iranian National Paralympic Committee, intervened on her behalf, the report said.
Hoping that the issues around Ms. Zargari's inability to leave the country could be resolved in time for her to accompany the team to Italy, the Iranian Ski Federation officials had not designated a replacement for the coach. Ultimately, they replaced Zargari with Marjan Kohler, a veteran member of the Iranian Alpine Ski Team, who will attend all technical meetings before the competition starts in Italy, ISNA explained.
Women's rights activists and some politicians have been alarmed by the increasing number of women being prevented from leaving the country to take part in scientific seminars, business conferences, and sports competitions.
"We must consider all exceptions to the law until it is reformed, so women scientists and athletes can attend international conferences and sports competitions," Shahindokht Molaverdi, a special aid in citizenship rights to the Iranian President Hassan Rouhani, was quoted by ISNA as saying.
In comments reported by ISNA, Tayebeh Siavoshi, a Majlis (Iranian Parliament) deputy representing Tehran, Ray, Shemiranat, and Eslamshahr electoral districts, said: "There are many Iranian women scientists and academics who are the country's assets. They are globally known personalities, and therefore, it would harm our country's reputation if some family problem prevents them from traveling abroad."
"The government can intervene in these and similar instances and issue the documents, allowing the women to travel abroad," Ms. Siavoshi argued. "The country has invested in exceptional women like Zahra Nemati, so banning them from traveling abroad will harm our country's reputation. So, this is a national, not a personal matter."
This article was translated and adapted from Persian by Fardine Hamidi
[contact-form][contact-field label="Name" type="name"][contact-field label="Email" type="email"][/contact-form]
---
Similar Articles to This Post