---
By Ahmad Rafat
---
A significant number of people in the Iranian film industry have said that they will not attend the 41st Fajr International Film Festival, which is being held between Feb. 1 and 11 this year.
The apparent boycott is to support the ongoing nationwide protest sparked by the death of Mahsa (Zhina) Amini, a 22-year-old woman who died in the custody of the morality police on Sept. 16.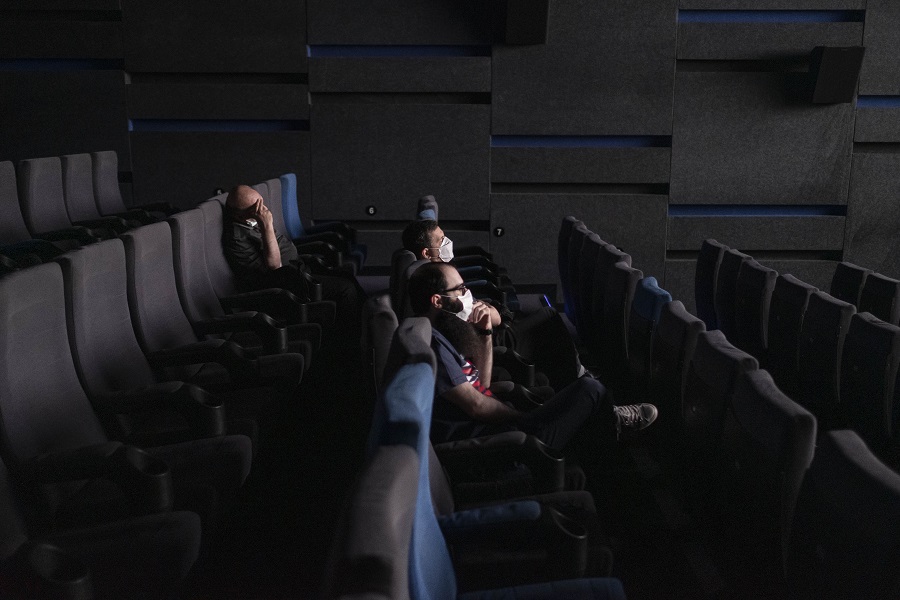 Ms. Amini was arrested for allegedly breaching the Hijab Law.
The entire cast of Alireza Motamedi's 2022 "Chera Geryeh Nemikoni?" ("Won't You Cry?") has opposed the screening of the film at the festival and said they would not participate in the event.
Several prominent Iranian actors are in the film, including Baran Kosari, Hanieh Tavassoli, Fereshteh Hosseini, Mani Haghighi, Ali Mosaffa, and Nahal Dashti.
In a joint statement, the actors said: "We have avoided the Fajr Film Festival in previous years, but this year we are ashamed to see our names [included]. We would have stopped the film's screening at the festival if we could."
Writing on her Instagram account, Hanieh Tavassoli said: "I had a small part in 'Won't You Cry?,' comprising five scenes. Contrary to the film's title, I have cried a lot recently. I do not have the emotional and mental strength to attend the festival."
The director of "Won't You Cry?", Alireza Motamedi, has also objected to the screening of his film at the festival.
"The film's producer entered it in the festival without my knowledge," Mr. Motamedi told Kayhan Life in a brief interview. "However, he denied it each time I asked him about it."
The film's producer, Seyyed Reza Mohaghegh, is the son-in-law of Adl Hashemipour, a commander of the Islamic Revolutionary Guards Corps (IRGC), and a former Majlis (Iranian Parliament) deputy.
In a letter, a copy of which was given to Kayhan Life, Kiumars Pourahmad, the director of "Parvandeh Baz Ast" — unofficial English translation ("An Open File") — said: "The Fajr Film Festival has not celebrated Iranian cinema for several years now. It has become a celebration for select organizations. The festival has lost its value and significance in the past few years for me, especially during this bloody and painful year."
"However, a producer owns the film," he added. "How can we celebrate anything, given the pain we feel in our hearts?"
Images of Emaciated Iranian Prisoner on Hunger Strike Prompt Outrage
Young Iranian Protesters Are Tortured, Risk Execution, Amnesty International Says
Horrific Video of a Protester Executed by Gunshot in Iran Goes Viral
Deadly Moment Iran Woman Was Shot Dead While Filming Crackdown on Demonstrations
Many prominent figures in Iranian cinema whose films are not in the festival have said that they will not attend the event even as part of the audience, including veteran stage and film actor and director Ali Nasirian.
Award-winning actor Reza Kianian recently said that although he did not boycott the festival, he would not attend the event.
The Islamic Republic's treatment of Fereshteh Hosseini, a cast member of "Won't You Cry?" has been shameful. Ms. Hosseini, an Afghan-Iranian dual nation, has been the subject of the vilest racist attacks by the regime.
Mohammad Khazaei, the director of Cinema Organization of Iran (COI), operating under the auspices of the Ministry of Culture and Islamic Guidance, has warned the cast of "Won't You Cry?" and others who have boycotted the Fajr Film Festival could face imprisonment.
Mr. Khazaei has also said those in the film industry, who have stood with Iranian people in the past four months and supported their movement under the banner "woman, life, freedom," especially women who have attended ceremonies with no hijab in the past few weeks, could face imprisonment.
Several actresses who appeared in public wearing no hijab have been jailed recently, including Taraneh Alidoosti, Katayoun Riahi, and Hengameh Ghazian.
Tehran Frees Actress Alidoosti, Jailed over Anti-government Unrest
According to Iranian producer and documentary filmmaker Mehdi Kouhian, the Judiciary has summoned some 150 famous and lesser-known people in the Iranian film industry since mid-September.
Mr. Kouhian, who heads a committee at the Iranian Alliance of Motion Picture Guilds, which pursues the cases of artists who have been detained or arrested, said that of the 150 summoned by the Judiciary, 40 were arrested, 13 of whom were still in prison until Jan. 28.
The figure does not include other prominent directors arrested previously, including Jafar Panahi, Mohammad Rasoulof, and Mostafa Alahmad.
Mr. Rasoulof is currently on a medical furlough, and Mr. Alahmad was released on bail pending trial.
However, Mr. Panahi is still in Evin Prison, despite the prison infirmary's recommendation that he should be given a medical leave, allowing Panahi to receive medical treatment outside the prison.
Iranian Film Director Jafar Panahi Starts Hunger Strike in Prison – Rights Group
Several prominent figures in Iranian cinema have been under a travel ban, including one of the country's most celebrated filmmakers, Masoud Kimiai.
Mr. Kimiai, 81 years old, planned to attend the screening of his latest film, "Khaen Koshi" ("Killing a Traitor"), in Rotterdam. However, Kimiai discovered at the airport that he was banned from traveling abroad.
On Oct. 14, Iranian authorities seized Mani Haghighi's passport, who was planning to attend the London Film Festival for the screening of "Subtraction."
Several figures in Iranian cinema have faced travel bans in the past two years, preventing them from attending international film festivals.
Iran Cinema Organization Chief Praises IRGC-Linked Film Body
OPINION: The EU and Josep Borrell Have Thrown Another Lifeline to the Ayatollahs
Similar Articles to This Post