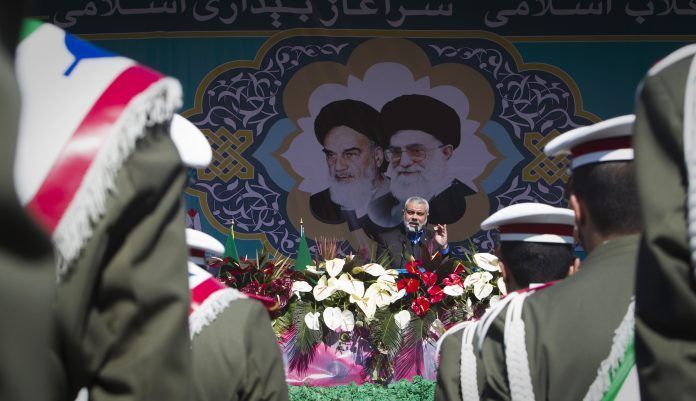 ---
By Kayhan Life Staff
---
It has been two weeks since Iran-backed Hamas (Islamic Resistance Movement) and the Palestinian Islamic Jihad (PIJ), also known as the Islamic Jihad Movement in Palestine, launched their rocket and missile attacks against Israel.
Leaders of Hamas and the PIJ have openly thanked Tehran for its military and financial support. Meanwhile, Iran has called on its allies in the "Axis of Resistance" to continue their armed attacks against Israel.
Brigadier General Ismael Ghaani, the commander of the Islamic Revolutionary Guards Corps Qods Force (IRGC-QF), a division responsible for extraterritorial military and clandestine operations, has pledged Tehran's support to Hamas in a telephone conversation with the organization's leader Ismael Haniyeh.
On the same day, Akbar Velayati, an advisor to Iran's Supreme Leader Ayatollah Ali Khamenei on international relations, was reported as telling Ziyad al-Nakhalah, the leader of the PIJ, in a phone conversation, that "God willing, we will hold a prayer soon in Qods [Jerusalem], led by the supreme leader."
Iranian officials do not hide their support for militias that carry out military operations against the U.S. and its allies in the region, particularly Israel. Iranian state media have said that "the Third Intifada" resulted directly from Mr. Khamenei's insistence that "resistance" and "jihad and martyrdom" should continue.
Meanwhile, most media outlets in Iran have accused Israel of undermining the recent talks held in Vienna on reviving the 2015 Joint Comprehensive Plan of Action (JCPOA), better known as the Iran nuclear deal. Even Iranian Foreign Minister Mohammad Javad Zarif believes that the administration of US President Joe Biden is following former President Donald Trump's policy on Iran.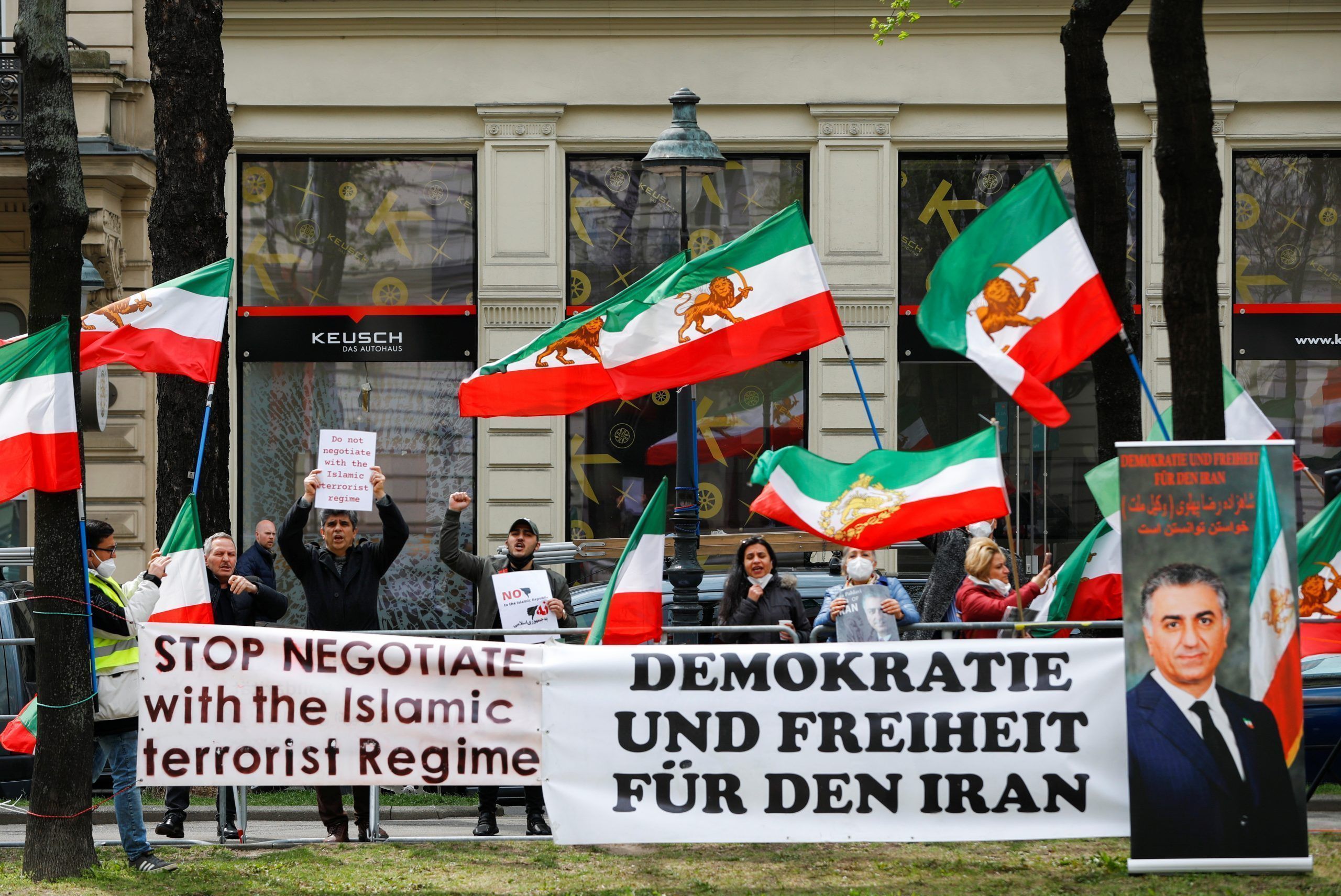 In comments reported by Aljazeera TV on May 3, Yaniv Voller, a senior lecturer in Middle East politics at the University of Kent, said: "As all other actors involved, Washington mainly wishes to win time, hoping by delaying Iran from acquiring nuclear weapon capability long enough, it might see a change in the regime."
The rocket and missile attacks by Hamas against Israeli cities have transformed the so-called "shadow war" into an open war in the Middle East. The conflict has fueled unrest among Israeli Arabs. Tehran wholly and openly supports the clashes and attacks against Israel.
The attacks by Iran-backed paramilitary groups against Israel have affected the talks on reviving the JCPOA in Vienna. There has been increasing pressure on the administration of US President Joe Biden in recent days to stop the indirect negotiations with Iran in Vienna.
Many in political circles wonder if Iran would get directly involved in the war between Israel and the Palestinians. They also wonder if Israel would retaliate militarily against Iran for its blatant support for Hamas and the PIJ.
In an interview with the Tehran-based Khabar Online news website on May 17, Javid Ghorban-Oghli, Iran's former ambassador to Algeria, said it was unlikely that Iran would get involved in the war directly.
"There is no need for that currently because any military action would endanger the ongoing JCPOA negotiations," Mr. Ghorban-Oghli noted. "Iran needs the support for resistance, but there is no need to make much noise about it."
Ghorban-Oghli believes that Israeli Prime Minister Benjamin Netanyahu has "plotted a plan" aimed at provoking Iran into a hasty reaction, which, in his view, would prompt the U.S. and European governments to halt the Vienna talks and refuse to lift the sanctions.
In a letter dated May 12, 44 U.S. senators urged President Joe Biden to halt the ongoing talks with Iran in Vienna.
"We call on you to end negotiations with Iran immediately and clarify that sanctions relief will not be provided. Doing so would show a firm commitment to our closest ally in the region and our security interests," the letter said.
However, U.S. Secretary of State Anthony Blinken has said that "the talks will not stop."
There are also disagreements among the Democrats in the House and the Senate, who have traditionally defended the Palestinians' rights.
In an editorial titled "Gazing Toward Zion," the weekly Economists said: "America's Democrats are increasingly divided over Israel."
In comments reported by the New York Times on May 15, Representative Ted Deutch, a Democrat from Florida, said: "Please do not be fooled by false choices: Israel or Hamas. If I am asked to choose between a terrorist organization and our democratic ally, I will stand with Israel."
In the past week, President Biden has, at least on two occasions, said that Israel had the right to defend itself. His comments have infuriated some people in the left-wing of the Democratic party.
Many political observers believe Iran is hoping to strengthen its position in the Vienna talks by supporting Hamas and the PIJ in their attacks against Israel. However, the consequences of the war could be detrimental to Tehran.
It is also unclear whether Iran hopes to score a point with the West in the Vienna talks by provoking the recent attacks against Israel or pause the negotiations altogether until a new government takes power in Tehran after the presidential election in June.
---