---
By Kayhan Life Staff
---
Iranian Foreign Minister Mohammad Javad Zarif has denied reports by the French daily Le Figaro that a secret meeting took place in New York between Iran's ambassador to the United Nations and members of the new U.S. administration before Joe Biden was sworn in as president.
Le Figaro's Georges Malbrunot reported on Jan. 19 that three weeks before Mr. Biden's inauguration, his team members met and held talks with Iran's ambassador to the UN Majid Takht Ravanchi in New York to discuss the JCPOA — the 2015 Joint Comprehensive Plan of Action (JCPOA), better known as the Iran nuclear deal.
"It will be clear rather quickly whether talks between Iranian and American officials yield results," Mr. Malbrunot said. "The Europeans were unaware of the talks between Tehran and Washington."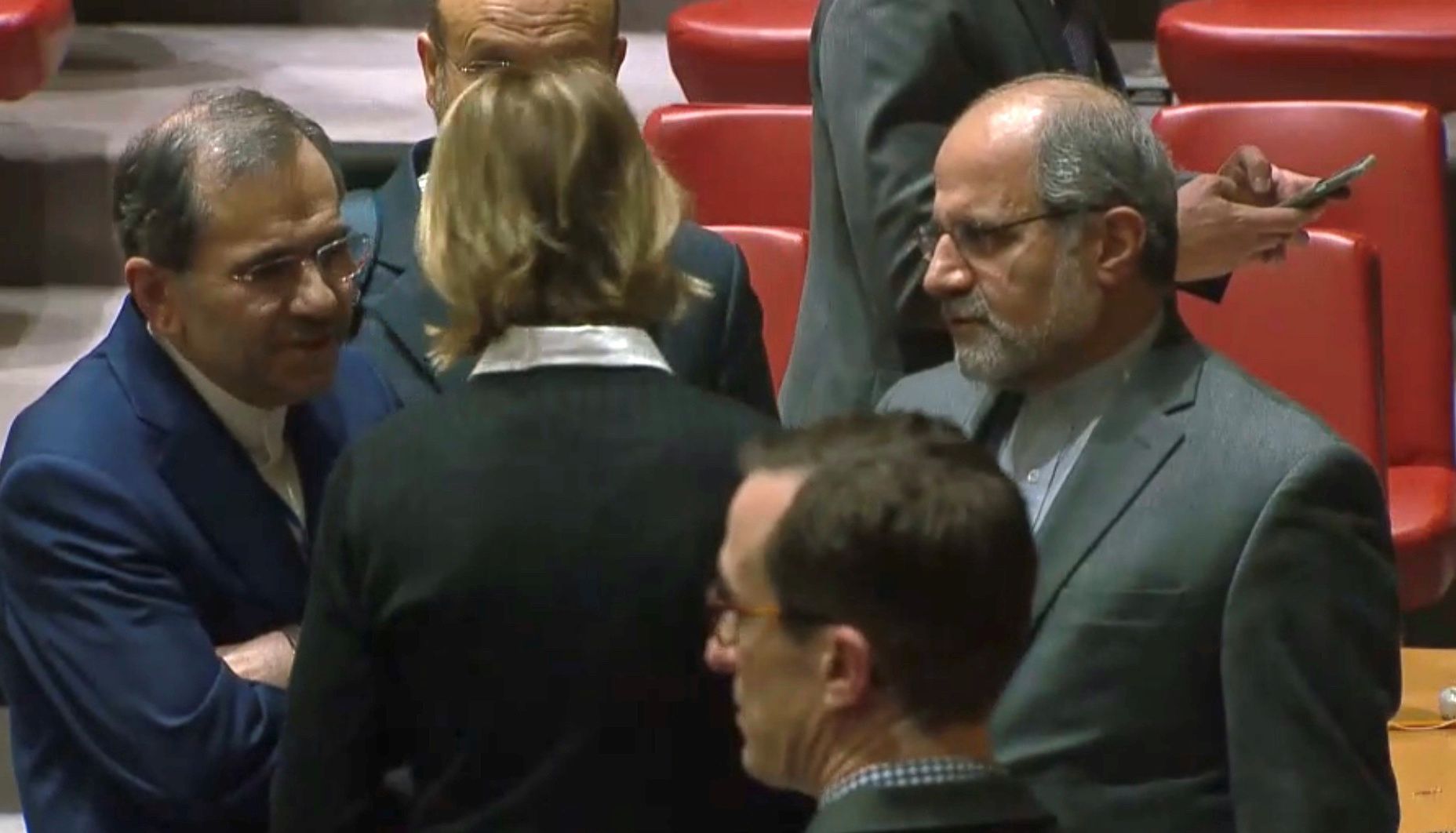 "Iranian officials' primary goal of taking part in these talks was to determine when Biden plans to rejoin the JCPOA," Malbrunot added.
Later that day, Mr. Malbrunot tweeted: "For the last three weeks, an Iranian diplomat and a U.S. envoy of the new Biden administration have been talking in New York, trying to arrange an American return in the international nuclear agreement."
The U.S. unilaterally withdrew from the JCPOA in May 2018.
Several members of Biden's administration were previously part of the team that negotiated the 2015 nuclear deal. They include John Kerry, the new Special Presidential Envoy on Climate (who was Secretary of State under U.S. President Barack Obama); Secretary of State nominee Antony Blinken; and Deputy Secretary of State nominee Wendy Sherman.
According to the Islamic Republic News Agency (IRNA) on Jan. 20, Foreign Minister Zarif said: "Majid Takht Ravanchi had been in Iran during those three weeks before returning to New York on Jan. 18. All new arrivals [in the U.S.] must quarantine for a week. So the claims by the reporter from Le Figaro are unfounded."
"The Europeans know that while protecting its interests, Iran has observed international norms, fulfilled its promises, and adhered to the articles of the JCPOA," Mr. Zarif noted. "As the [Supreme] Leader [Ayatollah Ali Khamenei] has said, we are in no hurry. They must fulfill their obligations and lift the sanctions."
"We do not wish to get involved in a detailed legal discussions," Zarif added. "[Outgoing U.S. President Donald] Trump re-imposed a series of sanctions and added several new ones. Biden must lift them all. As the leader and President [Hassan Rouhani] have said, we will return to our obligations if the sanctions are lifted."
Iranian government spokesperson Ali Rabiei and President Rouhani's Chief of Staff Mahmoud Vaezi also denied Le Figaro's report.
Iran has always denied holding any secret talks between its diplomats and American officials. That includes a areported meeting in May 2018 between Kerry and Kamal Kharrazi, a foreign-affairs advisor to Ayatollah Khamenei, at L'Avenue Restaurant in Paris in May 2018.
In its May 4, 2018 issue, the Boston Globe published an article titled "Kerry is Quietly Seeking to Salvage Iran Deal He Helped Craft." It said: "John Kerry's bid to save one of his most significant accomplishments as secretary of state took him to New York on a Sunday afternoon two weeks ago, where, more than a year after he left office, he engaged in some unusual shadow diplomacy with a top-ranking Iranian official."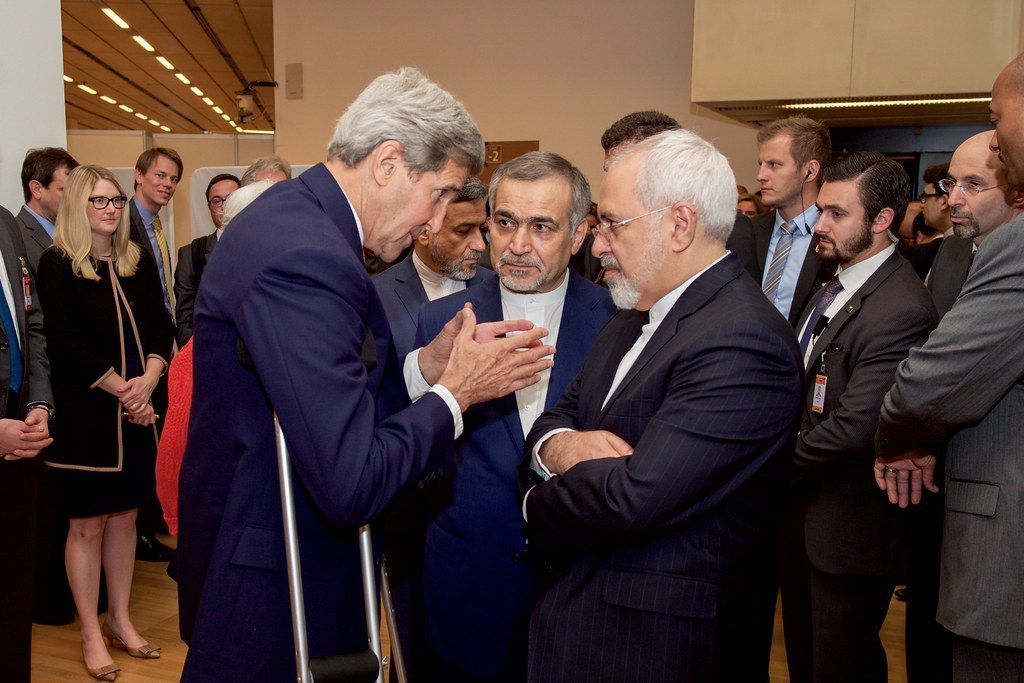 "He sat down at the United Nations with Foreign Minister Javad Zarif to discuss ways of preserving the pact limiting Iran's nuclear weapons program," the paper noted. "Kerry is coordinating his push with a group of officials who were his top advisers at the State Department, and who helped craft and negotiate the Iran deal."
"The group claims to be responsible for 100 news articles, 34 television and radio hits, and 37 opinion pieces on the Iran question. They do fact checks of criticisms of the agreement and blast them out to an e-mail list of nearly 4,000 policymakers and foreign policy experts," the Globe added.
Kerry's behind-the-scenes talks with Iranians, mainly after he had left the government, angered former U.S. Secretary of State Mike Pompeo and President Trump.
"John Kerry tells them [Iranians] not to call. That violates the Logan Act, and frankly, he should be prosecuted on that, but my people don't want to do anything," Trump said in a White House announcement on May 9, 2019. "He's talking to Iran and has been-has many meetings and many phone calls, and he's telling them what to do. That violates the Logan Act."
Kerry denied the accusations. His spokesperson told ABC News that "everything President Trump said today is wrong, end of story. He's wrong about the facts — wrong about the law, and sadly he's been wrong about how to use diplomacy to keep America safe."
The Logan Act, signed into law in 1799, penalizes private individuals for negotiating or collaborating with foreign governments on issues involving the U.S. without the federal government's permission.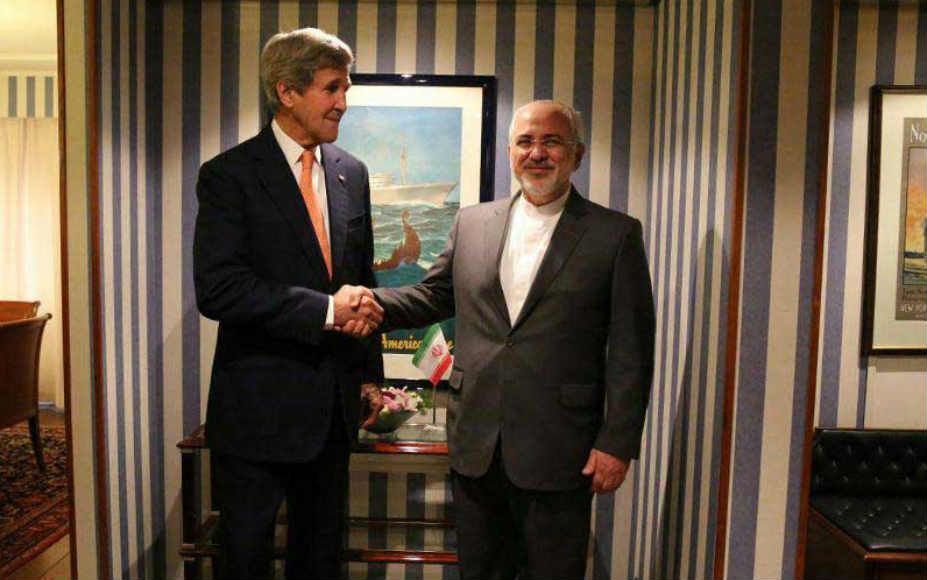 According to a report in the Times of Israel on Jan. 16, officials in the incoming Biden administration have already begun holding quiet talks with Iran on a return to the 2015 nuclear deal, and have updated Israel on those conversations. The report was attributed to Israel's Channel 12 News, which did not elaborate or provide sourcing.
In its Nov. 17 issue, the New York Times reported: "Iran's deputy foreign minister, Abbas Araghchi, has tried to pass on to Mr. Biden's advisers through intermediaries Tehran's insistence that the U.S. return to Iran deal unconditionally before any talks resume, according to Iranian diplomats."
Iran quickly denied the report.
In comments reported by IRNA on Nov. 20, the spokesperson for the Iranian Foreign Ministry Seyyed Abbas Araghchi said: "The report is a total fabrication."
Most reformist newspapers in Iran dedicated their front page on Jan. 21 to Biden's inauguration, describing his presidency as "an end to the nightmare." Many reformist journalists believe the new U.S. administration offers fresh opportunities to resume the nuclear talks. They cite Mr. Khamenei's remarks to a gathering of senior government and military officials on Dec. 16, in which he said: "The country should not waste even an hour if there is even a slight chance of lifting sanctions."
However, hardline newspapers in Iran do not believe Biden's policy toward Tehran will significantly differ from his predecessor.
In an editorial on Jan. 20 titled "Trump Left, Biden Has Arrived, But the Door Revolves Around the Same Axis," the Tehran-based Kayhan said: "Some people in our country are as happy as 'Joe Biden.' They may even be happier than Joe Biden. We have concluded this from how they have responded to this seasoned Democrat's win. Undoubtedly, their front-page headlines and photographs will reflect this."
In another article in the same issue of Kayhan titled "Biden's Secretary of State Repeats Trump's Views on JCPOA," the paper highlighted Mr. Blinken's comments during his Senate confirmation hearing in which he said: "Biden's ultimate aim would be a deal that also limited Iran's missile program and support for regional proxies."
Kayhan argues that there are no significant differences between the Republicans and Democrats and Obama, Trump, and Biden administrations regarding the Iran policy.
"Biden's Government of Smart Sanctions Have Arrived" was the Tehran-based conservative Javan Online newspaper's headline on Jan. 20.
"Blinken considers Iran the leading sponsor of terrorism in the world," the paper, which has close links to the Islamic Revolutionary Guards Corps (IRGC), said. "He wants to create a coalition between the U.S., the EU, Israel and Arab countries against Iran."
"The president has clarified that he believes that through follow-on diplomacy, the U.S. seeks to lengthen and strengthen nuclear constraints on Iran and address other issues of concern. Iran must resume compliance with significant nuclear constraints under the deal for that to proceed," the Reuters news agency quoted White House Press Secretary Jen Psaki as saying on Jan. 21. "We would expect that some of his earlier conversations with foreign counterparts and foreign leaders will be with partners and allies, and you would certainly expect that this would be part of the discussions."
This article was translated and adapted from Persian by Fardine Hamidi
[contact-form][contact-field label="Name" type="name"][contact-field label="Email" type="email"][/contact-form]
Similar Articles to This Post