---
---
According to official figures, the Novel Coronavirus COVID-19 has infected 58,226 people. As of early April, it had claimed more than 3,600 lives in Iran. Some people, however, believe the actual number of deaths is much higher.
Iran has the seventh-highest number of coronavirus infections in the world after the U.S., Spain, Italy, Germany, France, and China. It also has the fifth-highest number of coronavirus deaths in the world after Italy, Spain, the U.S., and France.
Kayhan Life recently spoke to several Iranians living in Greater Tehran and other cites about the impact of the Novel Coronavirus COVID-19 on their daily lives.
Reza, who works at a Bank Melli branch in eastern Tehran, told Kayhan Life: "Fortunately, no one around us has been infected so far. According to my son, who recently visited Bank Melli Hospital [in central Tehran], people are met at the entrance to the emergency room and escorted to the triage area where a nurse measures their temperature with a thermometer gun."
"The hospital isolates anyone who has a fever and shows other symptoms associated with a coronavirus infection. If tested positive, the person is then transferred to the COVID-19 Ward," Reza said. "Medical teams from Bank Melli Hospital have visited all bank branches. According to our branch manager, the bank has not put a limit on what it would spend on health and safety measures and hygiene products."
"The bank sends anyone who shows signs of infection immediately to the hospital, and thoroughly disinfects their workstation," Reza explained. "One person at the Rey Street branch and two employees at the bank's administrative offices on the east side of the city tested positive. All three are recovering well. Another bank employee at the Nabard [Metro Station] branch has reportedly tested positive. Our bank manager also got the virus and had to be hospitalized but is now recovering well at home."
"People whose lungs are severely affected by the virus will develop respiratory complications even after recovering from the disease. They will suffer from shortness of breath for the rest of their lives," Reza added. "Where I work, people have been advised not to return home and self-isolate at a different location for two weeks after they are discharged from the hospital."
There is no consensus among doctors whether the lungs of those who recover from COVID-19 will be permanently damaged.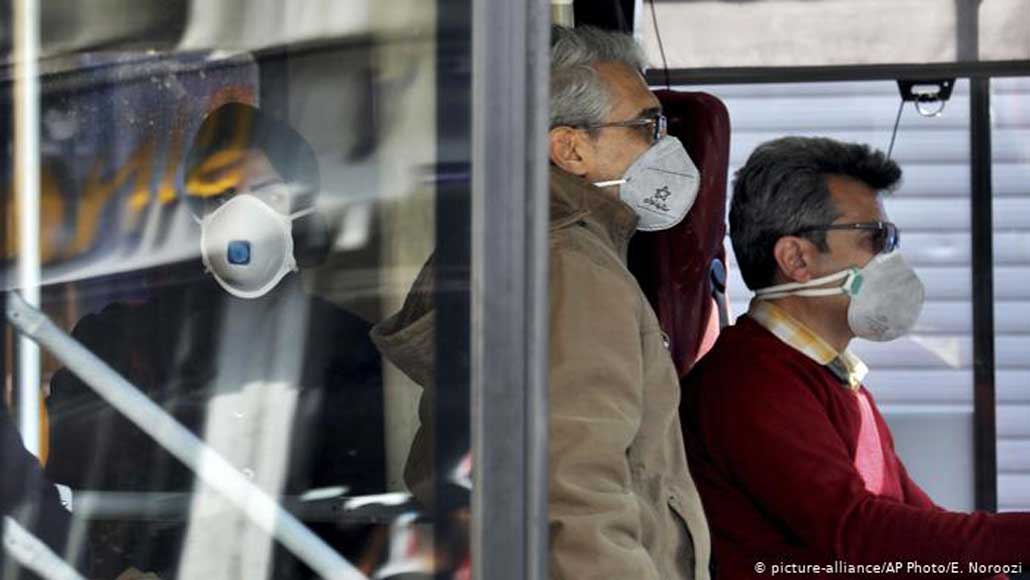 Kayhan Life also spoke to Mehdi, who is originally from the southeastern province of Kerman. He has been living and working as a journalist in Tehran for a while now.
"I know two brothers in the capital city Kerman who have the virus," Mehdi, who recently had to self-isolate said. "Doctors have had to resuscitate one of them twice so far. Both brothers are in critical condition right now. One of them, who caught pneumonia four years ago, is in bad shape."
"As far as I know, all hospitals in Kerman are short-staffed and do not have enough supplies and equipment," Mehdi noted. "My mother, who lives in Kerman, has needed surgery on her leg since late March, but cannot find a surgeon to operate on her. Most surgeons whom I know will return to work after Nowruz [Iranian New Year, celebrated on March 20]. It is also unsafe for my mother to visit hospitals and clinics because of the risk of contracting the virus."
Mohammad, a schoolteacher in the city of Kashan, in the central province of Isfahan, told Kayhan Life: "Coronavirus spread quickly through the province because people went out and socialized during Nowruz. People go about their daily lives as before. The Kashan prosecutor's office has ordered the closure of all stores that sell non-essential goods. People still flock to those stores that may stay open. There is no shortage of goods except for alcohol wipes, masks, and [surgical] gloves. Shelves are well stocked with foods, kitchen towels, tissues, and a variety of cleaning products."
"Mosques were still open at the beginning of the coronavirus outbreak," Mohammad noted. "We called for mosques to shut their doors, but religious people laughed at us and did not take us seriously. They closed all mosques in Kashan after the death toll rose drastically. I know a few doctors who are sick with coronavirus. The situation is more critical in Kashan than the capital city of Isfahan. Despite the obvious danger, people have not stopped traveling."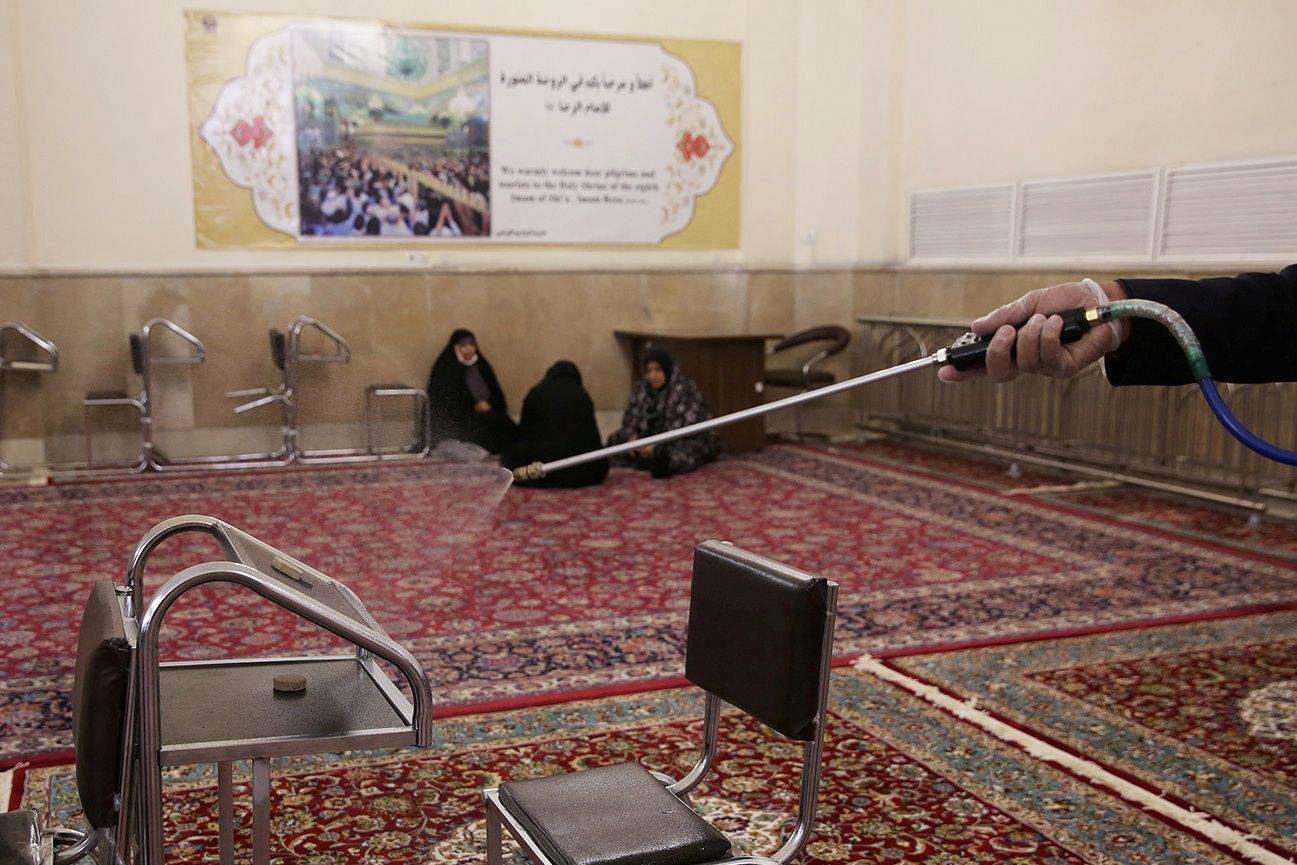 Maryam, a journalist who lives and works in the northern province of Mazandaran, told Kayhan Life: "The situation is chaotic up north. Hospitals are in a panic mode and hastily quarantine anyone who has flu-like symptoms, the common cold and respiratory or heart ailments.
"They list coronavirus as the cause of death for many patients who die from other illnesses. The dead are quickly buried, which causes pain to the grieving families," Maryam explained. "My grandfather is 80 years old and has problems with his lungs, but we do not want to take him to a hospital, fearing they would quarantine him as a COVID-19 patient without testing him properly. Hospitals do not have any test kits. They use thermometer guns to measure temperature and determine if someone has the disease."
Meanwhile, authorities in Iran reportedly list different causes, including acute respiratory complications, in the death certificates of the victims of COVID-19.
Maryam, who recently lost her maternal uncle to COVID-19, told Kayhan Life: "My uncle was 60 years old and had no underlying health problem. He was, however, a cigarette smoker. He reportedly contracted the virus during one of his work assignments. He exercised regularly but died when the oxygen in his blood dropped below normal level [Hypoxemia] and had difficulty breathing. He was in hospital for 10 days. Almost anyone I know in Mazandaran, and Gilan [northern province] have lost someone to COVID-19."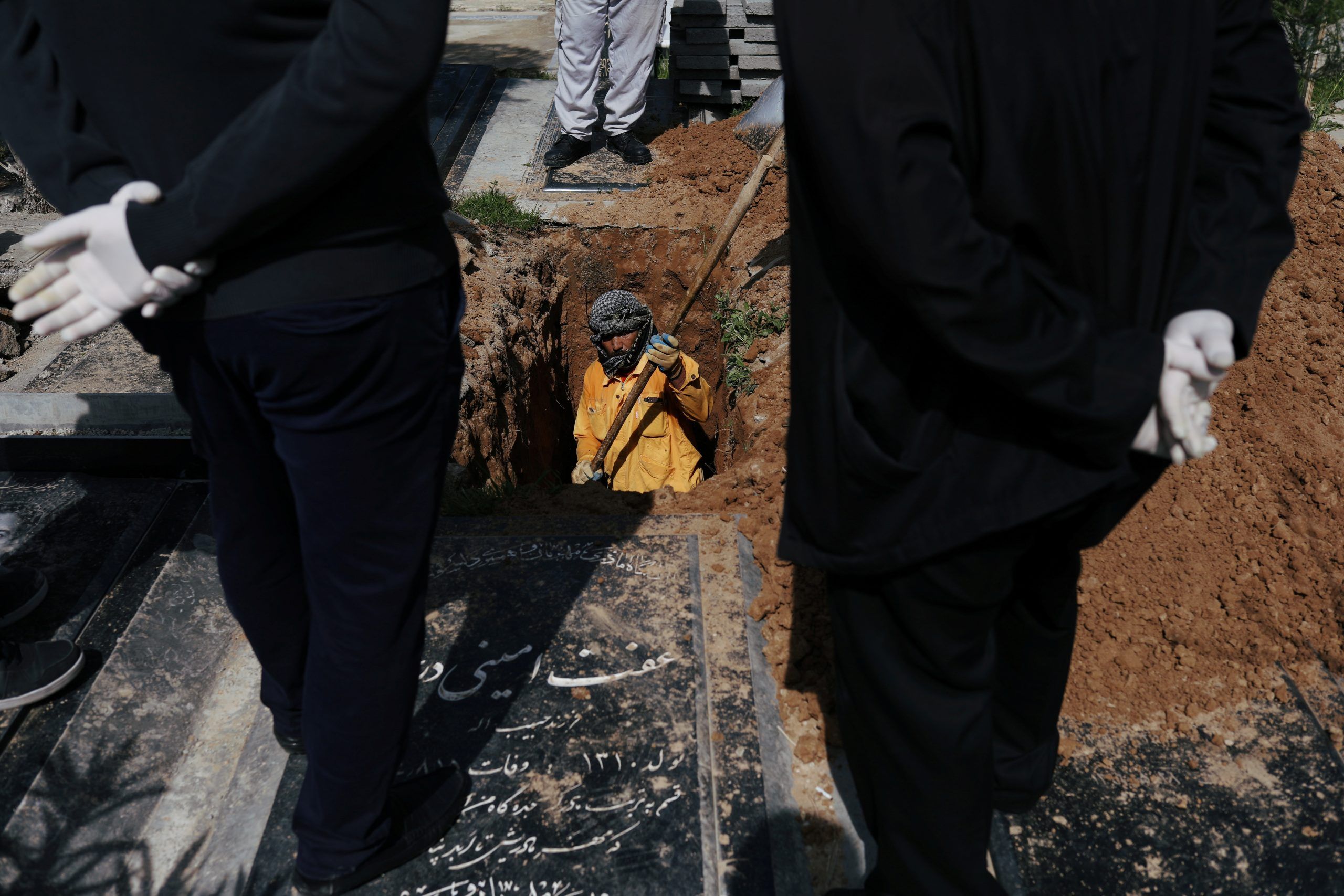 Marjan is 38 years old and works for the Cultural Heritage, Handicraft and Tourism Organization of Iran (ICHTO) in Tehran. She is originally from the city of Rasht, the capital of Gilan Province. She has lost several relatives to coronavirus.
Marjan, who tested positive for COVID-19 three weeks ago, told Kayhan Life: "I traveled by bus to Rasht to visit my mother right around the time the first two cases of coronavirus were identified in the city of Qom [140 kilometers south of Tehran]. I contracted the virus during that trip despite wearing a mask and [surgical] gloves."
"I developed a fever two weeks after returning to Tehran," Marjan recalled. "I got the chills, felt dizzy, light-headed, and very sleepy. I also lost my sense of smell but did not have a runny nose or a cough. I felt better the next day but had a massive headache that night. It felt like a severe migraine. I felt run down the next morning and could not get out of bed. In the next few days, I became weak, developed a dry cough, and had difficulty breathing. I also felt nauseous and had severe diarrhea."
"They sent me home after three days at Torfeh Hospital," Marjan explained. "Although I have no symptoms anymore, doctors have told me to continue to self-isolate. I have stopped eating fried food and things that may cause an allergic reaction, like garlic and sweets. I only eat vegetables, fruits, and soup. COVID-19 is worse than the flu. The only thing that helped me was vitamin C. I ate vegetables, fruit, and soup. I only took acetaminophen [Paracetamol], Tamiflu [Oseltamivir], and Hydroxychloroquine [Plaquenil], to manage my symptoms."
"I did not tell my mother about my illness, fearing that she might come to Tehran to look after me. She would have caught the virus, too," Marjan added. "My brother was a big help to me during those three weeks. I also stopped reading and watching the news, which helped to lower my stress level. Despite being very careful and adhering to strict hygiene habits, my brother contracted the virus and is sick now. He suffers from shortness of breath. I am looking after him."
---
[Translated from Persian by Fardine Hamidi]