---
---
Nazanin Nour — the Iranian-American actor, writer and voice-over artist —  has released a short film on YouTube this week titled "I Don't See the Point," directed by Kia Mozaffari, with a soundtrack by the Canadian-Iranian hip hop artist Afta Hill.
Nour — popular on social media for funny videos such as "Persian Mom" —  has appeared in the US miniseries "Political Animals" and in the CBS political drama series "Madam Secretary" with Tea Leoni. She was also a judge on the inaugural season of "Persia's Got Talent," a spinoff of the British talent show.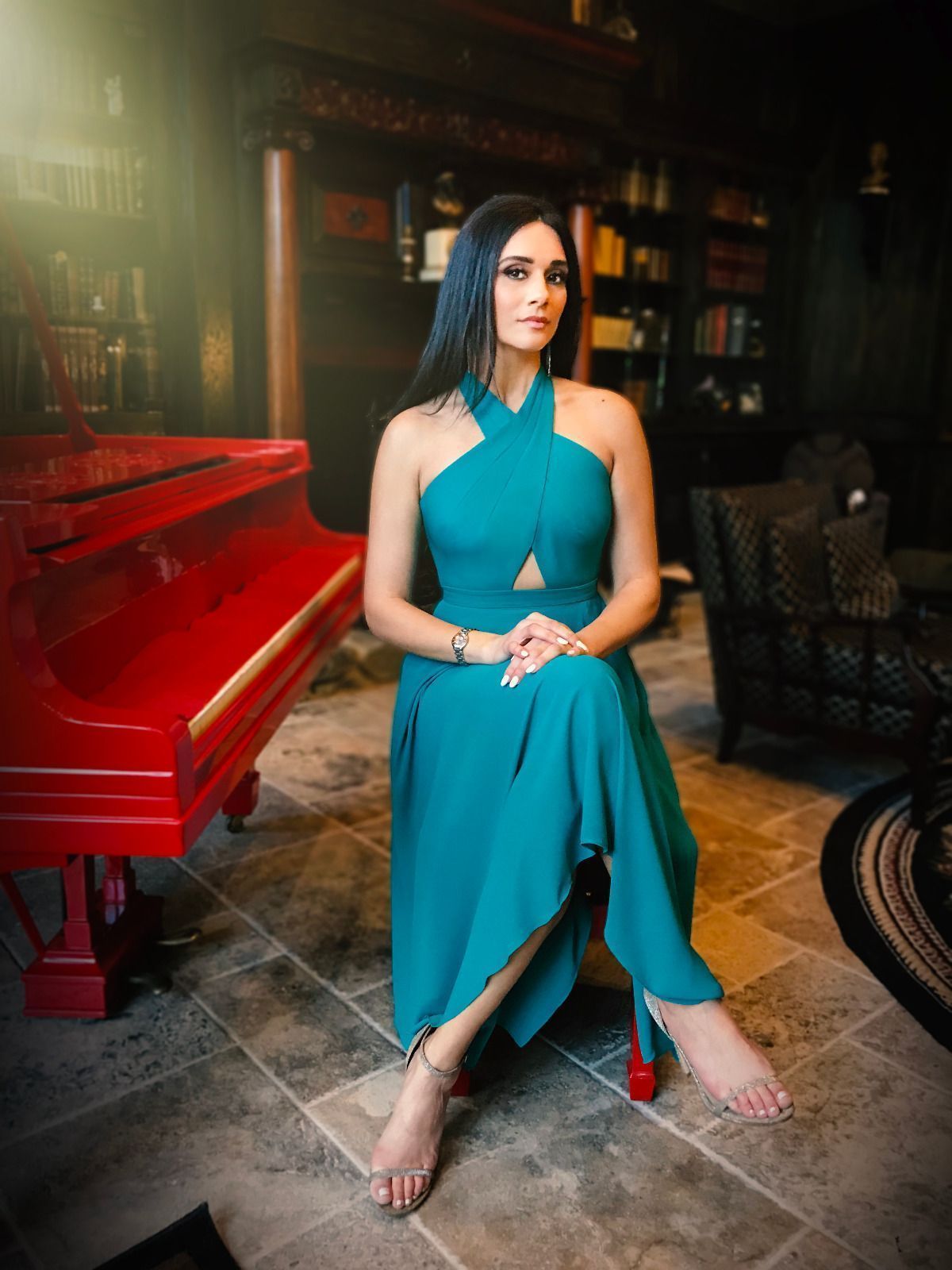 Born and raised in Arlington, Virginia, Nour graduated from George Mason University and trained in sketch writing and improvisation at the Upright Citizens' Brigade Theaters in New York and Los Angeles. She also featured in "Bad Status," a comedy about being deported.
Kayhan Life recently caught up with Nour to find out more about "I Don't See the Point" and other recent projects.
Nazanin, what is your short film about? What is the movie about?
"I Don't See the Point" started out as a concept I had been thinking about for a while. The Canadian-Iranian artist Afta Hill, who is a friend of mine, was in LA shooting music videos for his album. We were hanging out with friends, and I told him about my idea when we got in the car with his manager. I explained that I didn't want to use dialogue in this film, and wanted to convey how a human being can be surrounded by so many people and so much noise, yet feel so utterly alone and unseen. That craving for human connection is something innate in all of us, but it feels like a rarity these days.
They both looked at one another and smiled. Then Afta said, "I have the perfect song." He played me "I Don't See the Point" and it just clicked. There are undertones of mental health struggles, which I feel are so important to talk about, especially in the Iranian community: The subject is rarely touched on, and still has taboo and stigma attached to it.
During the pandemic, I was alone most of the time, and found different ways to cope with feelings that would come up — loneliness, fear, anxiety. I kept seeing an image of someone at a party surrounded by people who were laughing and having a good time but weren't connecting to one another. I imagined this person literally and figuratively screaming out for someone to take notice.
It just so happened that I had been at a party around this time, and remember looking around and not quite feeling like I belonged. I was hearing meaningless conversations, seeing people more concerned with taking pictures and videos than enjoying themselves or having conversations with others. People were talking at each other more than to each other.
"I Don't See the Point" is directed by music video director and cinematographer Kia Mozaffari, and features Hip Hop artist Afta Hill's song. What was is it like working with them?
Working with Afta and Kia was a wonderful experience.
Afta is so talented and multi-faceted as an artist and as an individual. He is kind and supportive, and open to collaborating, which is the best scenario to be in when working with another creative. He's going to continue to blow up, and I'm very excited to watch that happen.
I'd seen videos that Kia had directed for Afta and other artists, and thought: "I have to shoot with this guy." I was barely done telling him my idea when he said: "I'm in. Let's do it." He suggested tweaks to the script, and added elements that I hadn't thought of. He's so easygoing and fun to work with.
You are known for your comedic role of "Persian Mom" and your satirical interactions with the public on YouTube and Instagram. Was playing someone struggling with mental health a difficult transition for you?
No, because most of the TV and theater roles I've appeared in have been serious drama. Since my "Persian Mom" sketches and "Woman on the Street" videos went viral, I am viewed as a comedian. Also, on "Persia's Got Talent" I got to show my personality, which is usually upbeat and fun and positive.
With "I Don't See the Point," I get to show the other side of myself. I'm not always a ball of laughter and energy. I have moments in life where I feel overwhelmed, sad, or lonely too.
What made you want to pursue a career as an actor?
A combination of factors. When I was six, I would entertain myself by putting on shows for my stuffed animals. I treated my room like a theater, and did everything from telling jokes and singing, to writing scenes and acting them out in the most dramatic fashion. I performed in school shows, took theater classes, played violin in the school's orchestras, performed dances and played instruments at Persian School on Saturdays. I really enjoyed making people laugh and being on stage. The feedback and energy you get from a live crowd is unmatched.
Please tell us about your other projects.
I co-wrote and co-starred in a short film called "All of You." It's a horror film about the societal pressures on women whereby to be happy, we must be coupled off, or essentially married. "All of You" has screened at multiple festivals in North America, with upcoming screenings in Europe. I've started working on the feature length version of the script, so we'll see what happens! We're screening at a great genre festival in Los Angeles in October which I can't yet name. I will post news of it on social media when it's released.
Do you have a final message for our readers?
I just hope that we can all move forward with more kindness and empathy for one another — and always remember that nobody's life is perfect, and that we're all dealing with our own challenges (even if we don't tell people about them). We should try not to fall victim to comparing ourselves with anyone else. Pursue your passions and stay true to yourself; it'll always lead you down the right path.
*All images and videos are courtesy of Nazanin Nour.
---
Similar Articles to This Post