---

Welcome to the New Year.
As 2019 sees in a bill for Iran's budget and more demonstrations, the next 12 months are set to be pivotal for the country and the rest of the world. Kayhan Life's latest project features breaking video footage, photos and correspondence about the protests in English, placing you at the forefront of developments as they happen. 
Our treat this week is a recipe for Ash-e-jow, a hearty Persian Barley soup to keep you warm and in good health as a new year begins.
Ba dorood,
The Kayhan Life Team.
---

---
The Video of the Week is a post on Facebook Platform and linked to "My Stealthy Freedom" Page.
A young Iranian woman tells a cleric who tries to force her to wear her hijab: I won't put my hijab on! Leave me alone, you stupid man.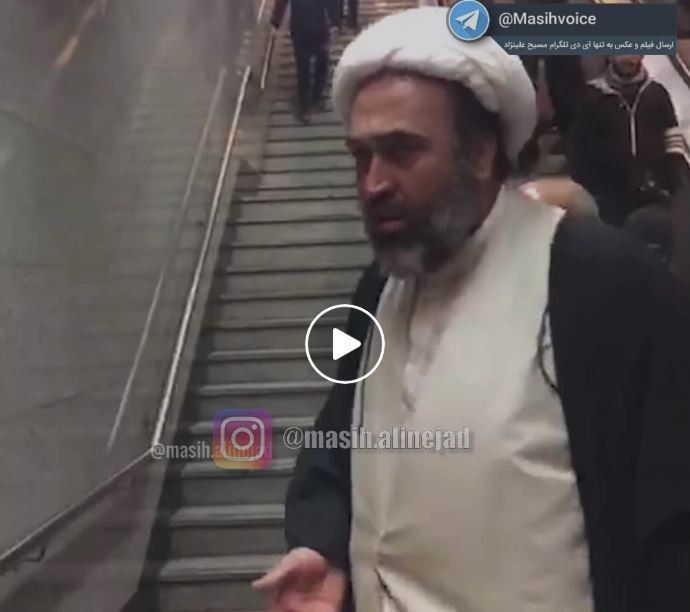 ---


---
As the Iran protests sweep into 2019 with no sign of stopping, the government has responded with more violent clampdowns on farmers and workers striking over pay. In a new development, women in Iran are now joining the demonstrations over working conditions and the country's water crisis.
---
---
The year 2018 was arguably the most tumultuous year for the Islamic Republic since its inception nearly four decades ago. It started with nationwide unrest and street protests which persisted throughout 2018.
---
---
A proposed parliamentary bill in Iran to raise the age of marriage for girls and boys in Iran has been rejected by the Parliamentary Committee for Judicial and Legal Affairs.
---
---
Ayatollah Sadeq Amoli Larijani – the chief of Iran's hardline judiciary who has been blacklisted by Washington – was named on Sunday as the new head of the powerful Expediency Council, state television reported.
---
---
Garden Paradise: The Magnificent Safavid Carpet from the Burrell Collection, Glasgow is a rarely displayed masterpiece that was exhibited for the first time in the United States at New York's Metropolitan Museum of Art last summer before coming to Houston.
---

---