---
By Majid Mohammadi
---
The BBC Persian TV program "Pargar," broadcast on April 7, took a critical look at Persian-language media organizations operating in Europe and the U.S. Participants in the discussion touched on only some aspects of this complex issue, due to time constraints.
One of the guests Elahe Boqrat, editor of the Kayhan London online newspaper, highlighted BBC Persian's "biased" reporting in favor of the reformists in Iran. Curiously enough, the host, Dariush Karimi, proved Mrs. Boqrat's point by allocating a lot of time to the reformists and their criticism of the BBC.

Journalists and editorial teams at BBC Persian, Radio Farda and Voice of America (VOA) are not hired through a transparent recruitment process and based on their professional history and qualifications. As someone who regularly visits job websites, I have not seen many employment opportunities advertised in journalism and the media.
There has been an increase in the number of ads for jobs at Radio Farda since U.S. President Donald Trump took office. But a high number of applications does not necessarily ensure a fair outcome.
Nepotism plays a role in the recruitment process at some of these media outlets. So it is not surprising that many news organizations adopt a particular political line, which also explains why most of the analysts, observers, and pundits that are invited to participate in roundtable discussions are not from across the political spectrum.
For instance, VOA did not advertise the editor-in-chief position currently occupied by a former employee of BBC Persian. The new editor's cordial relationship with the Islamic Republic was meant to help former U.S. President Barack Obama with the Joint Comprehensive Plan of Action (JCPOA), better known as the Iran nuclear deal. The VOA sidelined many journalists who opposed the JCPOA, despite their impeccable journalistic credentials.
Conversely, an individual who was fired by VOA (due to sexual misconduct) was hired by Radio Farda to host a weekly program. That individual had close ties to the Islamic Republic and was related to an employee of Radio Farda. He encouraged his listeners to vote in the Majlis (Iranian Parliament) elections.
His brother was the producer of a history program at Radio Farda. He was responsible for a fake documentary on the 1953 coup d'etat. Coup d'etat means a military takeover of a government, not the firing of a prime minister by the Shah, who was well within his legal rights.
The political left also considered Mahmoud Ahmadinejad's win in the 2005 presidential election as a coup d'etat. But his victory was an ordinary event in line with the Islamic Republic's election laws.
A diplomat who distances himself from the Islamic Republic doesn't automatically qualify as an expert analyst. We must admire him for severing ties with a despotic regime, but he shouldn't be rewarded with a job as a political commentator by a media outlet. It is not very professional to hire someone as a journalist only because he or she was a political prisoner in the Islamic Republic. Journalism is a profession which requires training and skill. In Iran, people without a background in journalism are appointed to top editorial jobs. Similarly, Iranian media outlets abroad hire and promote individuals who lack any journalistic experience.
To produce balanced coverage, BBC Persian, Radio Farda, and the VOA have at times employed supporters of the Islamic Republic who lack any journalism background.
The hardline Tehran-based Kayhan daily hired some of these individuals as columnists after they repeatedly appeared on radio and television programs abroad. For instance, Ali Alizadeh became a regular guest on Iranian state radio and TV (IRIB) after many Persian-language media outlets outside the country distanced themselves from him. At one point, he was a regular guest on BBC Persian, Radio Farda, and VOA. Why did they stop using him, if he was such a knowledgeable political expert?
Ben Rhodes, an adviser to President Obama, said that during the JCPOA negotiations "the media was reporting what we'd told them." Mr. Rhodes had a good relationship with the media. The Iranian media abroad regurgitated what liberal papers and news outlets such as the New York Times, the Washington Post and CNN were reporting.
Obama sold the Iran nuclear deal to the American people in much the same way that George W. Bush did the Iraq War. No news organization except Fox News dared to criticize Obama for fear of being branded as racist. Media outlets become tools in the hands of the state when they stop criticizing the centers of power.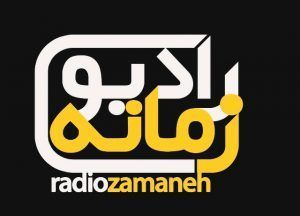 I have worked with many radio and TV networks and websites since I left Iran 18 years ago, including the Gooya news website (2001-05), Andisheh TV (2009-present), Radio France Internationale and BBC Radio and TV. None of these organizations has ever censored my material. But BBC Persian, Radio Farda, and Internet radio station Zamaneh have either rejected or heavily edited my work.
My writings are not vitriolic or emotive. They have never been denied publication on professional grounds but because they contradicted the news outlet's particular political outlook.
Some journalists who worked in Iran were trained to edit other people's work extensively and even to self-censor. They are, therefore, used to either change or to reject articles without offering any editorial and journalistic explanation. An editor-in-chief can factcheck a piece but should not change the thrust of an article.
---