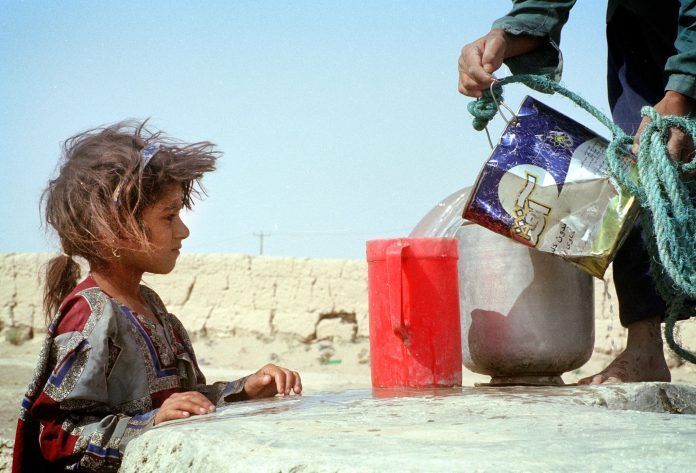 ---
[The following opinion piece was submitted to Kayhan Life by Monireh Shirani. The views expressed are her own.]
---
By Monireh Shirani
---
My name is Monireh Shirani. I am a human rights activist who has, for decades, worked on the issues of Balochistan [in southeastern Iran]. We have tried to fill the information gap. We have tried to raise awareness of human rights violations in Balochistan.
For us, as ethnic minorities, the law does not apply to the same degree. We are, in the majority of cases, sentenced outside of the law.
Balochistan is not a poor region: We are kept undeveloped. Budgets are non-existent, most schools are in poor condition, and health services are lacking. People cannot seek proper health care. Yet the military budget in Balochistan is booming.  And during these last few months, we have seen a fivefold increase in the Sepah and Basij forces being sent to the ethnic-minority regions of Iran.
We, the Baloch, represent 5 percent of the population, but 27 percent of executions. The prison in Zahedan ranks third in the country in terms of the application of the death penalty.
This is because the legal system does not protect the Baloch people's constitutional rights to adequate representation and fair trials.
If ethnic minorities in Iran had equal access to the law, then more than 100,000 Baloch people would not be without a shenasnameh [birth certificate] and denied basic human rights.
Khodanour Lajei was a young man full of joy and dreams.
[Lajei, a 27-year-old Baloch Iranian, became a symbol of the protest movement in Iran after he was arrested and tortured by the Iranian authorities, and a photograph of him with his arms and legs tied to a pole went viral. Lajaei was released after a month in prison, but tragically died after taking part in the "Bloody Friday" demonstrations in Zahedan on Sept. 30.]
Khodanour was among the 100,000 Baloch who was barred from going to school, seeking employment, getting legal protection, or obtaining proper health care because he was undocumented: He did not have a shenasnameh.
We know that an individual such as Khodanour lived his life without a nationality in a country which was his own by birth right, and that his nationality was transmitted to him by his forefathers.
The case of Khodanour shows how life as a third-class citizen in Balochistan really is. From the start of his life, Khodanour was excluded and humiliated, and he was ultimately killed by the state.
Even those Baloch who are seen as citizens have difficulties.
In Chabahar, a 15-year-old girl was raped by the police chief. She, her family and others who were trying to file a complaint against the police chief were harassed.
When people in Chabahar protested on Sept. 27, the police arrested 140 people, among them 14 girls. They were tortured in jail.
The people in Zahedan protested on Sept. 30 for the young girl's constitutional rights. As the protesters came together, so did the Sepah [the Pasdaran, or Islamic Revolutionary Guards].
They were not planning to commit a crime, but rather to hold peaceful protests, which is not illegal in Iran.
That fateful day will be remembered by us as Bloody Friday: In one hour, more than 100 people were shot. The Sepah were shooting from the rooftops.
Protesters were shot in the head, in the heart, in the torso. Many were shot in the back as they tried to leave the mosque. The aim was to kill.  Freedom of opinion and expression was seen as a crime punishable by death…
This is a society where members of society do not see themselves as protected by the state. On the contrary, they live in constant fear of the state.
This is the case of Iran's national minorities.
Going forward, we need to build a society where Jina and Khodanour would have had the possibility to flourish. We need to protect the rights of ethnic minoritites.  A right delayed is a right denied.
Minority rights go hand in hand with the democratic movement. Ethnic minorities are part of the discussion about a new Iran.
Zan Zend Ayoui.
Jin Jian Azadi.
Similar Articles to This Post