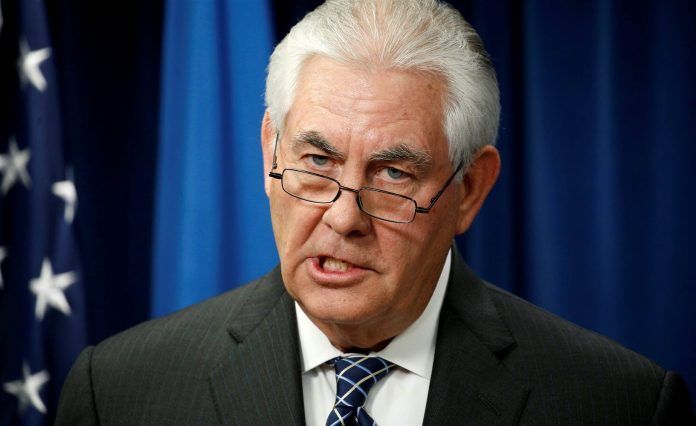 May 20, 2017
RIYADH (Reuters) – U.S. Secretary of State Rex Tillerson said on Saturday he hoped newly-elected Iranian President Hassan Rouhani will use his second term in office to end Tehran's ballistic missile programme and end what he called its network of terrorism.
Speaking at a joint news conference with his Saudi counterpart in Riyadh, Tillerson also said that Washington intends to intensify its efforts to deter Tehran in Syrian and Yemen, countries in which Washington and Tehran side with opposing sides.
"I'm not going to comment on my expectation. But we hope that if Rouhani wanted to change Iran's relationship with the rest of the world those are the things that he could do," Tillerson said.
Saudi Foreign Minister Adel al-Jubeir said Iran's presidential election was an internal matter and called on Tehran to adhere to United Nations resolutions on its ballistic missiles and to stop supporting "terrorism".
Tillerson, who is accompanying U.S. President Donald Trump on his first visit abroad to Saudi Arabia, said that deals worth $350 billion have been signed between U.S. companies and Saudi Arabia during the president's first day in Riyadh.
(Reporting by Steve Holland, writing by Sami Aboudi; editing by Grant McCool)