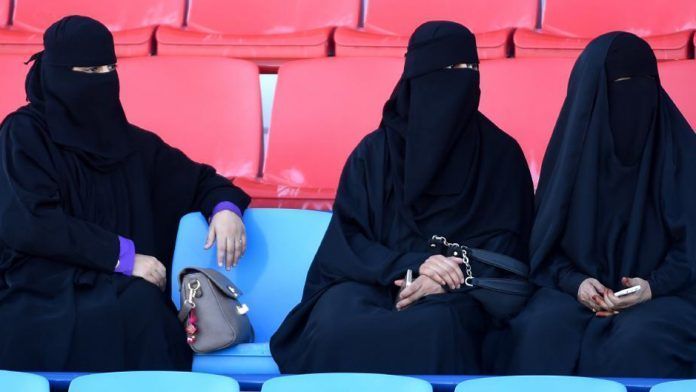 October 30, 2017 The Saudi Arabian authorities have announced that, starting in 2018, women and their families will be able to attend football matches at three designated stadiums.
In a statement, the country's General Sports Authority said that the King Fahd Stadium in Riyadh, the King Abdullah Sport City in Jeddah and the Prince Mohammed Bin Fahd Stadium in Dammam will "accommodate families."
The move is part of a wider Saudi plan to ease social restrictions on women. They will also be allowed to drive starting in June 2018.
Meanwhile, the government of President Rouhani has been unable to secure the rights for Iranian women to attend matches at sports stadiums.
With the exception of a handful of female officials, Iranian women were banned from attending the World Cup qualifying football match between Iran and Syria held at Azadi Stadium. Syrian female football fans were, however, allowed into the stadium.