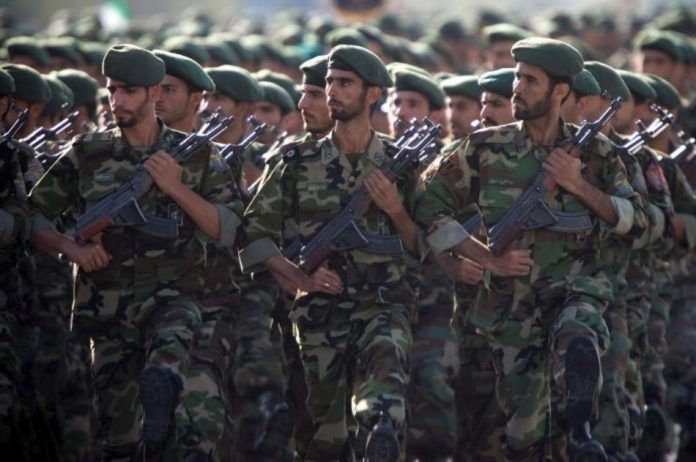 November 02, 2016
Informed sources in Tehran have revealed to Kayhan-London that the Islamic Revolutionary Guards Corps (IRGC), the regular army, and the Fatemiyoun and Zeynab Brigades (comprising Afghan Shia militias protecting the holy shrines) have suffered over 2,700 fatalities since entering the Syrian conflicts in 2012. Counting prisoners of war, those missing in action and stolen corpses, the total number of casualties could reach as high as 3,000 by the end of the year.
It is estimated that between 150 to 200 volunteers who are neither affiliated nor recruited by any branch of the Iranian military, have travelled to Syria through Iraqi borders.
A costly decision by Ayatollah Khamenei's war council, consisting of former and current senior IRGC commanders, Yahya Rahim Safavi, Major General Ghassem  Soleimani, Mohsen Rezaei, and Major General Muhammad Ali Ja'fari, to launch an all out offensive against the opposition forces fighting the Assad regime has tripled the number of deaths among the ranks of Iranian forces since May 2016.
The decisive defeat of IRGC forces in the northern Syrian village of Khan Tuman has turned out to be a strategic blunder which ultimately forced Iran to deploy its Airborne Special Forces Brigade and Navy commandos to the region, supported by the Russian Air Force.
According to a recent count,  most of the men lost have been from Tehran followed by Qom, Khuzestan, Ilam, Kermanshah, Hamedan, Golestan, Mazandaran, Gilan, Semnan, Kerman, and Yazd.
The Iranian military has suffered its highest death toll in Aleppo. Ahmad Gholami,
Brigadier Mohsen Qajarian, Colonel Safdar Heidari, Seyyed Sajjad Roshanaei, Ali Akbar Arabi, and Morteza Torabi are some of the IRGC's high ranking commanders who have lost their lives in Aleppo.
In addition close to 90 clerics and seminary students have died in Syria; among them Hojjatoleslam Mohammad Ali Qolizadeh, Ayatollah Khamenei's representative to the IRGC in Qom. The IRGC's Qods ground troops have suffered the highest deaths among the Iranian forces fighting in Syria. There are reportedly close to 50 academics and university students fighting alongside forces protecting the holy shrines. Ali Deraji, a student at Shahid Beheshti University and Mostafa Karimi, an Afghan national and a graduate of Tehran University's Art School were among this group.
Some data suggests that more graduates from the IRGC's Imam Hossein University  have been killed in Syria than from any other school in Iran. It is also estimated that 15 students from the Islamic Azad University have gone to Syria to fight.
Excluding graduates from the IRGC's military school, less than 20 to 25 percent of those killed in Syria have been university graduates. About 30 percent of those who lost their lives had high school diplomas or were dropouts. Of the identified remains, 10 to 15 dead fighters were born in the mid-1990s. Among them: Ahmad Makian (age 21 from Mahshahr ), Mohammad Reza Dehqan (age 21 from Tehran), Abbas Daneshgar (age 23 from Semnan) and Seyyed Mostafa Moussavi (age 21 from Tehran, studying mechanical engineering) were the youngest members of the IRGC forces to have lost their lives in Syria.
 [responsivevoice_button voice="US English Female" buttontext="Listen to this "]