By Ahmad Rafat
December 10, 2016 The United Nations General Assembly adopted the Universal Declaration of Human Rights in 1948, and two years later invited all countries and interested organizations to observe 10 December as the Human Rights Day. The occasion is celebrated all over the world, from New York City to Oslo. It's been 68 years since the resolution was passed by the UN, and yet many countries continue to grossly violate the human rights of their citizens, including Iran which, for years, has been the subject of a special report by the UN Human Rights Council.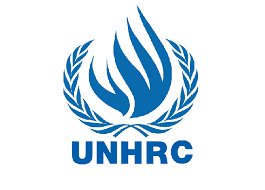 Meanwhile, Iranian authorities are trying to convince the world that there are only one hundred or so political prisoners in the country.  However, their attempt to categorise prisoners according to race, religion and ethnicity as a ploy to reduce the list of those incarcerated for political reasons, underscores the deceptive and oppressive nature of the regime.
World Condemnation of Iran The resolution condemning Iran's dismal record on human rights was passed by the UN General Assembly's Third Committee on November 15, 2016 with 85 nations voting in favour, 35 against, and 63 abstentions.
Speaking to Kayhan-London, Mahmoud-Amiri Mogaddam, co-founder and spokesperson for the NGO, Iran Human Rights, said: "As a signatory to the Universal Declaration of Human Rights, Iran is obligated to protect and not violate the rights of its citizens, as it routinely does. The programs on  December 10, 2016 are meant to raise awareness about the daily human rights abuses in countries such as Iran, and to emphasise that citizens have to protest against these injustices on a daily basis."
Clubs and Hanging Poles The Islamic Republic carries out more executions than any other country in the world. 56 people were hanged in the country in November, bringing the total number of those executed in 2016 to 530. If the current trend continues, the number may exceed 600 by the end of the year. A majority of the death sentences were for drug convictions, totalling 682 in 2015, and 189 in the first nine months of 2016.
Several European countries have cancelled their financial pledge to support Iran's war on drugs, fearing that they may become unwitting partners to the Islamic republic's brutal human rights violations. In response, the Majlis (Iranian Parliament) has passed a number of bills, amending the criminal law which has now been sent to the Guardian Council for review.
The regime in Iran is guilty of violating numerous rights of its citizens, including freedoms of speech and assembly. According to Article 27 of the Iranian Constitution, individuals or groups are allowed to hold demonstrations so long as the participants are peaceful and unarmed. Yet, on December 4,2016 anti-riot police attacked and assaulted members of the Syndicate of Workers of Tehran and Suburbs Bus Company (SWTSBC) who had staged a protest in front of the City Hall protesting their housing allowance.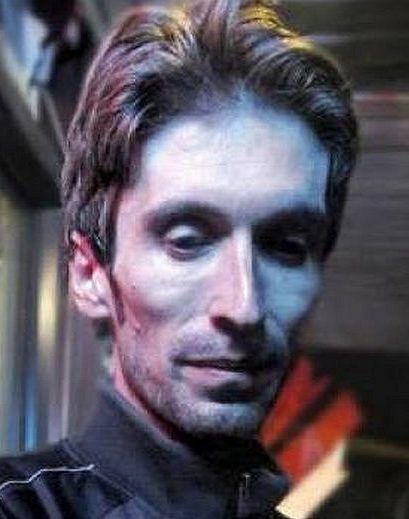 Political Prisoners Several political prisoners in Iran have recently gone on hunger strike, among them Arash Sadeqi and Morteza Moradpour . They have been on hunger strike for the past six weeks and their health has deteriorated dramatically. Sadeqi has been given a 19-year prison sentence while Moradpour has already served two years of his three-year sentence.
A number of individuals have been jailed in recent months for their political activities or ideological beliefs, among them Golrokh Ebrahimi (wife of Arash Ebrahimi) who has been sentenced to jail for six years for writing a book on stoning that was never published. Ahmad Montazeri (the son of Hosseinali Montazeri, one of the leaders of 1979 Islamic revolution) has been sentenced  to jail for 21 years for releasing a tape of his father condemning the mass executions of 1988. Narges Mohammadi was given a 16 year sentence for opposing capital punishment, she is apparently in very poor health. Atena Da'emi, a children's rights activist, was sentenced to 12 years and 9 months. There are also dozens of ethnic Kurds who have been sentenced to death and have spent their youth in jail awaiting execution. 
Not only political and human rights activists are arrested in Iran, ordinary individuals are also routinely persecuted by the regime. Recently, a court in the city of Shiraz convicted 12 people for modelling (the formal charge was promoting prostitution) sentencing them to a cumulative jail term of 379 months and banning them from leaving the country for two years. This is not the first time young boys and girls are arrested and charged with modelling. Eleven people were arrested on the same charge in Sistan and Baluchestan province and are currently awaiting trial.
Violating Children's Rights According to Sorayya Azizpanah, a member of the board of directors of Iran's Child Protection Agency, over 17 percent of girls who marry in Iran are under the age of 18. The legal age for marriage in Islam is 13, however, girls as young as 9 years old can be given in marriage with the permission of a judge. This is clearly a blatant case of child abuse.
Experts caution that the rape of children is a common occurrence in Iran. The case of a prominent Qoranic reciter, Saeed Tousi who was recently accused of sexually molesting nineteen under-age adolescents, is but one example. Hiring children under the age 15, a common practice in Iran, is against the law in most countries. Many children are vulnerable and suffer sexual abuse at work and most perpetrators go unpunished.
Students of Baha'i faith have been prohibited from continuing their studies, a blatant violation of their human rights. Bardia Ruholfada, a Baha'i, was not admitted to seventh grade at a high school in northern city of Rasht. In 1990,  the Supreme Council of Cultural Revolution passed a law preventing those of Baha'i faith to pursue a university degree, but it did not apply to high schools. The Islamic republic enforces compliance beyond its own inhumane law.
Environmental Health is a Basic Human Right The city of Ahvaz in southwest Iran is reportedly the most polluted and Sanandaj, the capital of Kurdistan province, is among the top ten most polluted cities in the world. Major metropolitan areas such as Tehran and Isfahan struggle with severe air pollution and thick smog. The government is obligated to secure a healthy environment for its citizens.
The Human Rights Day of 2016 will not see a major change in the Islamic republic's ongoing violation of human rights. It will continue its hypocritical behaviour of lecturing the world about human dignity while violating the most basic human rights of its own citizens.