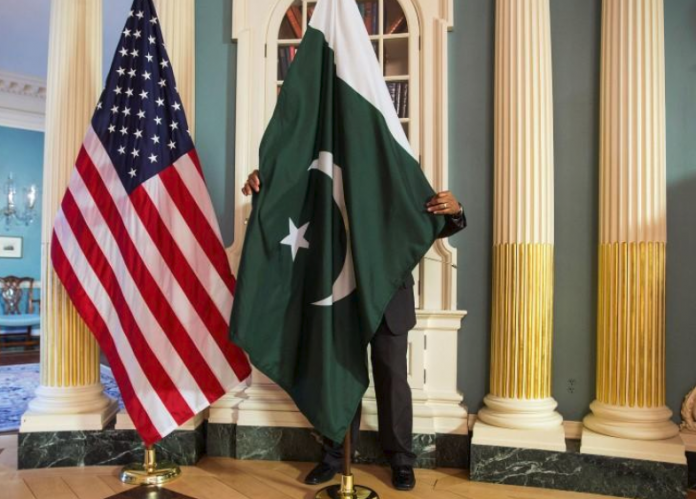 ---
SPECIAL REPORT
"Pakistan-US Relations:
New Challenges and Prospects"
International Institute for Strategic Studies
London, March 13th 2018
★★★★★
---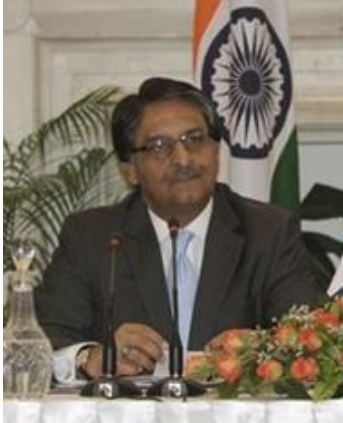 OVERVIEW
In a meeting chaired by Rahul Roy-Chaudhury, the International Institute For Strategic Studies (ISS) Senior Fellow for South Asia, the veteran Pakistan diplomat and former Foreign Minister, Jalil Abbas Jilani, who served as Pakistan's Ambassador to the United States from December 2013 to February 2017, discussed Pakistan's likely response to the evolving approach of the Trump administration. Mr Jilani also spoke about future prospects for this important bilateral relationship, including the implications of the suspension of US military assistance to Pakistan. Additionally, he touched upon the potential 'red lines' for Islamabad and the way in which US-Pakistan relations could impact the wider region.
SUMMARY REVIEW
US-Pakistan relations in the past 70 years have been complex. Although allied with the US in the Cold War and a key partner in the international effort that defeated the Soviet army in Afghanistan, Pakistan's relationship with the US has never been an easy one. The contrast between CENTO members Iran and Pakistan up to 1979 in their relationship with the US is a revealing one. While the government of the late Shah of Iran trusted and cooperated wholeheartedly with the US government, the Pakistanis never followed suit and were in general far more cautious and reserved, perhaps with some merit, in view of recent events.
Mutual suspicions between Pakistan and the US were greatly exacerbated following the Soviet withdrawal from Afghanistan, and in the aftermath of 9/11 and the flight of Osama Bin Laden to Pakistan, where he was eventually found and killed in a US raid that was carried out on Pakistani territory without the knowledge of the Pakistani government. Despite Pakistan's decades old ties with China – another bone of US contention, along with all the ups and downs that have taken place in this volatile relationship – Pakistan has nonetheless remained a major receiver of US military and other assistance.
However, in his first tweet of 2018, US President Donald Trump suggested that the long-standing United States-Pakistan bilateral relationship would no longer be 'business as usual.' In 2017, Trump announced a new US strategy on Afghanistan and South Asia, saying also that his government would change its approach in dealing with Pakistan. The US government has since suspended more than US$2 billion in military assistance to the country and has led a move to 'grey list' Pakistan in the Financial Action Task Force. But some economic assistance, as well as political and security engagement at the top levels of both governments, have continued.
HIGHLIGHTS
Jalil Abbas Jilani began his comments by saying that US Pakistan relations were of significant importance. He said that this relationship had undergone major changes, noting, however, that changes were taking place everywhere at this time. Jalil Abbas Jilani said that Trump's announcements regarding Saudi Arabia, China, Russia and Iran would profoundly affect  Pakistan. He said that this was, to say the least, a provocative tactic which involved resorting to "hard public rhetoric balanced by military force". Jalil Abbas Jilani said that US–Pakistan relations went back a long time and in previous years Pakistan had traditionally backed various US initiatives in places like Afghanistan and others. Today, however, mistakes that were made during the Soviet invasion of Afghanistan are coming back to haunt Pakistan. These errors include the importing of alien ideology (i.e. Wahhabi teaching from Saudi Arabia), which was not part of Pakistan's ethos. He said that this ideology, having received funding from outside sources, had entrenched itself in both Pakistan and Afghanistan. However, Pakistan was not the only country to have suffered as a result of this and it was his view that places such as the United Kingdom, countries within the European Union, as well as the United States, had also suffered.
Jalil Abbas Jilani said that going back to the 1990s, US-Pakistan relations had been generally concerned with three issues:
Afghanistan
India
US concerns relating to Pakistan's nuclear program.
He noted that the anti-China lobby in the United States was also another factor that had, at times, played a role in affecting US-Pakistan relations. Jalil Abbas Jilani said that defeating radicalism in Afghanistan, defeating ISIS and promoting national reconciliation talks in Afghanistan following 9/11 were all part of Pakistan's own policies. However, he felt that under no circumstances did Pakistan see a military solution for any of these problems.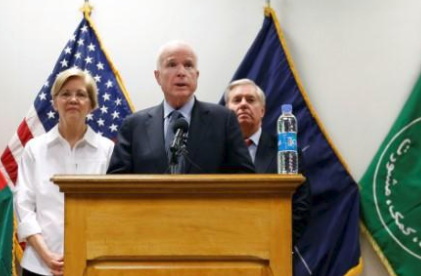 He said that the US blamed Pakistan for providing a safe haven for radicals, despite Pakistan saying that it had been dealing with them. A simple look at the situation in North Waziristan, previously a no go area, highlighted the reality as seen from the perspective of Pakistani officials. He noted that visits to the area by United States Senators, Lindsey Graham and John McCain, in the past year had validated this claim and provided clear evidence of progress the Pakistan military have made in stamping out radicalism in the region.
Pakistan believes that because of its strong action, some of these radical elements have been forced to flee Pakistan and return to Afghanistan. This success on the part of Pakistan has sadly enhanced instability within Afghanistan given the return to that country of extremist radicals – something that the Afghan government now has to deal with. Jalil Abbas Jilani was of the view that Trump's statements had caused great hurt and concern in Pakistan. This had been made worse by Trump's provocative New Year tweets about Pakistan. A reference to India in his statements also had caused additional worries for Pakistan. Absent in any of Trump's remarks was any sense of appreciation by the US for all the action taken by the government of Pakistan in the fight against radical extremists. According to Jilani, the China–Pakistan economic project had been another aggravating factor in the relationship between the two countries, and viewed with a great deal of suspicion by the United States.
Jalil Abbas Jilani said that the nature of statements coming out of Washington in the past year had been a source of complete surprise to Pakistan, given that the ethos behind these statements  was in complete contradiction to the kinds of comments that were made by Trump in the course of the US presidential election, and during the Republican Party convention in July 2016. Here, he made reference to a passage contained in Trump's 2016 comments that had specifically mentioned, "close cooperation between US and Pakistan that was mutually beneficial," and reiterated the fact that two separate paragraphs had at the time praised and underlined the importance of close US-Pakistan cooperation.
In terms of dealing with America's concerns, Pakistan, according to Jalil Abbas Jilani, was trying to make up for mistakes of the past. Jalil said these were mistakes created by others (i.e. the US and Saudi Arabia,) like the usage proxies and other radical groups such as the Taliban, to advance their interests. It was his view that groups like these always came back to haunt you. Since then, according to him, Pakistan has taken serious steps in going after those groups as well as what he called 'home grown radicals' following their foot steps, like the 'Bashar-e-Taiba'.
Jalil Abbas Jilani added that Pakistan had also proposed to the Indian government that a high-level committee should be established at the National Security Council to address respective concerns for terrorist organizations operating in their countries. It was his view that this could change things. Pakistan also proposed setting up similar arrangements with Afghanistan, a proposal that according to him became a victim of Afghan domestic politics.
Jalil Abbas Jilani said that Pakistan, especially in the case of Afghanistan should not be blamed for what he called disunity with the national reconciliation government, an ineffective armed forces and serious corruption. He suggested that all that Pakistan could do was not to allow its territory to be used by anyone against either India or Afghanistan.
Turning to the subject of the reduction in security assistance, Jalil Abbas Jilani said that Pakistan was neither surprised nor shocked by such a turn of events, though he questioned the accuracy of the overall level of such funds provided in previous years (US$ 33 billion) as had been suggested by President Trump. He reaffirmed that:
The suspension of military aid was despite the fact that some 150.000 Pakistani troops were now stationed along the Pakistan-Afghan border.
The aid provided did not simply bolster the Pakistani military but also accounted for various Counter-Terrorism operations.
The aid constituted also an investment in US security given the fact that the assistance provided had never been used selectively by Pakistan.
This was not the first time that sanctions had been applied against Pakistan, noting similar actions which had taken place in the mid-1990s, when Pakistan had been criticised for its nuclear policy.
It was his view that for the moment, the economic situation in Pakistan was much better with GDP growth, which had increased with bolstered foreign exchange reserves.. This meant that the blow was not as severe as it could have been. Nonetheless, Jalil Abbas Jilani thought that despite the present positive economic indicators, Pakistan still needed to be compensated for the measures it was taking in guarding the Pakistan-Afghan frontier and helping the promotion of stability in that country.
Looking forward to the future, Jalil Abbas Jilani said:
There was an urgent need to build trust, noting the great achievement that had been made previously when the trust level had been high. (He said that in his book, the former CIA Director, George Tenet had made specific reference to this matter).
It was essential that the US addressed Pakistan's legitimate concerns and especially with regards to countries such as India or Afghanistan.
Working towards the creation of some kind of regional consensus for the promotion of regional peace and stability that included the views and concerns of other major regional countries such as Iran, China, Russia and India. Here, he made specific reference to Mullah Akhtar Mohammad Mansour, the leader of the Taliban in Afghanistan who had been killed in a US Drone attack in 2016 while his country had been in close dialogue with him with the hope of working out some kind of a solution for peace talks in Afghanistan.
Working towards a situation whereby both the US and Pakistan would have realistic expectations of one another. In the case of Pakistan, it was important for the US to appreciate that Pakistan did not wish for the Afghan civil war to spread into Pakistan.
Work towards the kind of rhetoric that was used by President Trump during the 2016 campaign, with far less resort to provocative tweets or comments in social media.
Jalil Abbas Jilani concluded his remarks by saying that Pakistan and the US needed each other and irrespective of various difficulties, they have a long history of working together, spanning 70 years. He said that 2011 had been an especially difficult period, but after 6 months both parties had resumed normal relationships and gone back to working closely with one another. He ended by saying that in the aftermath of the latest setbacks, he was hopeful that because of some recent interactions, there was a good chance that normality might once again be restored in the relationship between the US and Pakistan.
'Q & A' Session: Key Points
On the subject of building trust and having realistic expectations, given the unpredictable nature of Donald Trump in the absence of any one-to-one meetings, Jalil Abbas Jilani responded by saying that when it came to Trump's behavior he was not sure if his mode of behavior was due to unpredictability or tactics. He said given the way the system worked, the President received a great number of briefings after which he had developed certain statements. It is perhaps due to this reason that with regards to Pakistan, that statements made by 'candidate Trump' have been so different from those being made by 'President Trump'. On the subject of building trust, he said that he was aware that the President had been advised about the hazards of tweeting from a number of his colleagues and for this reason, he was hopeful that in time steps towards rebuilding closer ties could once again begin.
Asked how the recent deterioration of relations with Washington had affected Pakistan's relationships with Iran and Saudi Arabia, Jalil Abbas Jilani said that Pakistan was enjoying close ties with Iran despite certain misgivings because of Saudi Arabia. He said that creating a balance in this regard was of crucial importance and that his country had not relented to pressures from Saudi quarters to intervene on their behalf in Syria, just as it had refused to have any kind of military involvement in Yemen. This was because Pakistan felt any involvement by itself in either of those theatres would have simply exacerbated matters. In his view, Iran was not only a very important regional actor but also the only stable country in the region. He dismissed Trump's recent comments about the JCPOA as tactics and warned about the devastating consequences of yet another Middle Eastern conflict with Iran.
Asked if the economic dynamics between Chines and Pakistan could pose a serious challenge to Pakistan's relations with both the US and India, Jalil Abbas Jilani responded by saying that Chinese-Pakistani relations were purely economic, given that some US$ 62 billion worth of investments was tied to this project. However, in his view, various powerful lobbies in Washington wanted to project this as something else by giving it a sinister connotation.
Asked if strong ties with China provided Pakistan with greater leverage or made it more defiant, Jalil Abbas Jilani said that this crucial relationship provided Pakistan with an economic space. This was because China's investments in Pakistan also encouraged investments from other quarters. However, defiance was not the spirit with which his country had developed its relationship with China, and was not intended to replace his country's relationship with other parties.
On the subject of Taliban leaders still taking shelter in Pakistan and being harbored by the Pakistani security service, the ISI, Jalil Abbas Jilani said that to both tackle and put to rest such a notion, it was essential to construct what he called structured dialog with the US (and with the UK). He said US unilateral action in 2011 and the Salalah incident, which had led to the death of 27 Pakistani soldiers following a US bombing raid, were all due to the fact that there was no structured dialogue between the two states. He felt therefore, that talks with stakeholders were a key factor and could address important topics like security, counter-terrorism and proliferation.
In terms of which Taliban leaders had taken refuge in his country, Jalil Abbas Jilani said the authorities did not always know this. He noted that he is often asked how it was that his government did not know that Osama Bin Laden had taken refuge in Pakistan. His response was that he had made some clever moves and simply deceived the authorities. This according to him was not unusual, given that some of the people on the FBI's most wanted list have continued to survive for over 25 years in the US without being discovered. He said that from the huge amount of material that was taken back to the US following the raid on Bin Laden's compound, not a single shred of evidence had yet been found to suggest any complicity on the part of the Pakistani government to shelter Bin Laden.
Jalil Abbas Jilani ended his comments by saying that extremism was a phenomenon that everyone had overlooked for many years. However, more than ever, Pakistan was focused on this subject. What was needed now, was to stop the sources of funding for these groups and in this regard, Pakistan had started talking to countries responsible for this.
★★★★★