---
SPECIAL REPORT
"Qatar's Foreign Policy:
Balancing New Alliances in a Contested Region"
Chatham House
London, October 22nd 2018
★★★★★ 
---
Overview
In a meeting chaired by Neil Quilliam, a Senior Research Fellow of the Middle East and North Africa Programme at Chatham House, a panel of regional experts, including the official Spokesperson of the Ministry of Foreign Affairs of the State of Qatar, discussed the various aspects of Qatar's reoriented foreign policy and its consequences for the Persian Gulf region.
Following the Arab Spring, Qatar saw an opportunity to move away from its traditional foreign policy role as a regional moderator to a more assertive leadership role, which resulted in attracting the anger of some of its fellow Gulf Cooperation Council (GCC) partners. A consequence of this assertiveness has been a diplomatic crisis, notably with Saudi Arabia, UAE and Egypt, which is yet to be resolved.
Another consequence of this crisis has been Qatar's increased dependence on Turkey and Iran, notably in areas involving diplomacy, increased economic links, transport and military co-operation.
Summary review
HE Lolwah R M Al-Khater, Spokesperson of the Ministry of Foreign Affairs, State of Qatar
Lolwah Al-Khater began by saying that issues being discussed went beyond Qatar's foreign policy. She noted that issues such as violent extremism, immigration and migration – all of which went beyond the current crisis in the Middle East – were themselves symptoms of other failures. As a result, when looking at the Middle East, it was essential to take note of the underlying causes for the kind of symptoms that were being exhibited across the region at this time.
Lolwah Al-Khater said that unlike their European counterparts, most countries in the Middle East did not grow organically, in that the legitimacy of most states and the social contract being offered by them to the general population had been based on the colonial situation that had preceded them.
She noted that either a more representative government ("not necessarily a democracy"), or successful economic development could have gone a long way to avoid social tensions and ultimate instability. She said that the so-called 'Arab Spring', which she described as an earthquake, had taken place because neither of the two factors she had cited had been presented to the people in most Arab countries.
Lolwah Al-Khater said that when an earthquake happens you try and deal with it. In her view, most responses had been inadequate and general denial had simply replaced the consideration of key factors having to do with people's dignity and general welfare, factors that were now being demanded of various governments by their subjects.
She concluded her opening remarks by saying that it was necessary for everyone to acknowledge that we all have problems and that more marginalization was not the response needed for such issues as greater inclusion, the Rule of Law and the like.
Dr Abdullah Baabood, former Director, Gulf Studies Center, Qatar University
Abdullah Baabood began his remarks by echoing what had been said by the previous speaker and underlining the failures exhibited in post colonial Arab states. He said that these problems extended to all of the Middle East and not just the Persian Gulf states.
Abdullah Baabood then said that earthquakes come and go but they can come back again. In this way, failure to deal with imminent problems could once again come back to haunt all the concerned parties in future.
Turning his attention to the GCC, Abdullah Baabood said that the GCC was an important rule-based organization that had been created to achieve peace and stability while also promoting greater integration and cooperation amongst its member states in order to achieve greater economic development and prosperity (especially away from their dependence on oil and gas – i.e. establishing a system for sharing other much needed resources).
However, the organization had in the course of the past few years been on its deathbed and on the verge of dismantlement. He noted with sadness the failure on the part of all Arab regional organizations – not just the GCC – that had embarked on a mission for greater integration. It was his view that the whole region, notably Libya, Syria and Iraq, were all in a state of turmoil and the last thing that anyone could wish for, was for this turmoil to also make its presence felt amongst the states of the Persian Gulf which have generally remained immune from such instabilities.
To avoid such a scenario, it was essential for the GCC to function properly by working and cooperating with one another – something that was no longer the case. He said that in the course of the current crisis within the GCC, the GCC Supreme Council had neither been consulted nor given a role to try and mediate in the current crisis. Consequently, even the GCC common market had stopped functioning as free flow of goods, capital and people across GCC borders had come to a stand still.
Abdullah Baabood said that while the crisis may have started with Qatar, it had now come to involve other parties as well. He said that it was essential to try and bring this crisis, which had raised issues such as the redrawing of regional maps, to an end, as the crisis posed the danger of simply being no longer restricted to Qatar.
Dr Courtney Freer, Research Officer, Middle East Centre, LSE
Courtney Freer began her comments by making reference to the role ideology had been perceived to play in what she called, "The Qatari rift". She said that the idea that Qatari foreign policy supported Islamic radicalism or ideology such as those supported by the 'Moslem Brotherhood' were untrue. She noted that it was also incorrect to view Qatari foreign policy from the prism of ideology (referring without mention that Qatar and Turkey in the context of what was going on, were accused of backing the Moslem Brotherhood and its ideology against the wishes of states such as Saudi Arabia, UAE and Egypt).
She said that there was no Moslem Brotherhood organization in Qatar at this time, with the Brotherhood having actually dissolved itself in that country in 1999. She noted that Brotherhood members had originally come to the Persian Gulf in the 1950s and had been supported by the regional Arab states that were at the time being threatened by propaganda that was coming from President Nasser in Egypt with regards to Arab nationalism – something that was perceived to be the main threat of the day. However, she said that unlike some other Gulf States, the Brotherhood whilst having called for such notions as a more just distribution of wealth had never had an institutionalized political presence in Qatar.
She went on to say that some regional states had made objectionable reference to the presence of Sheikh Yusuf al Qaradawi in Qatar (and his close ties with the previous Amir [who was more of an Arab nationalist] since his arrival from Egypt in 1961 along with the propagation of his messages via Al Jazeera Television). She noted that his provocative views and espoused ideology were strongly rooted against their preferred notion of Arab nationalism. Regional states had also objected to Qatar hosting other radical Islamic groups such as Hamas, though it was always part of Qatari contention that they were never supported by Qatari State and were merely included as part of the general conversation.
Helen Lackner, Research Associate, London Middle East Institute, SOAS
Focussing on Yemen, Helen Lackner, who was the last speaker on the panel, began her comments by stating that Yemen was the country in which the effects of the said devastating earthquake were still in progress.
On the subject of Qatar's involvement with Yemen, Helen Lackner said that Qatar had tried almost successfully some 10 years ago to mediate between former President Saleh and the Houthis. According to her, the Qataris had failed on the one hand, because President Saleh had been weary of any Qatari investments being concentrated in Houthi controlled regions, while on the other, their efforts had been blocked by the Saudis who did not want any other party (especially Qatar) interfering in Yemeni affairs. Qatar had also been implicated in Yemen for having supported the Islah Party, believed to have been tied to the Moslem Brotherhood by the Saudis, an allegation that in her view was inconsistent with the truth.
However, it was her view that Qatar's current differences with Saudi Arabia and UAE had provided certain bonuses to Qatar in Yemen given that Qatar was completely detached from any involvement in the on-going unpopular war, which was receiving increased criticism from every corner of the world. She noted that Qatar had in this case also supported general humanitarian causes for wanting to help the 14 million Yemenis who were on the verge of starvation and disease as a consequence of this horrible war.
Helen Lackner concluded her remarks by pointing to two other matters concerning Qatar's relations with developing world:
Labour migration and that more than 2 million foreign workers who were currently engaged in Qatar. She said as a result of the restrictions imposed on Qatar, the country had been able to reach an agreement with the ILO (International Labour Organization) for improving working conditions for foreign workers;
She felt that the Qatari model, given the significance of the matter – i.e. a transformation in the relationship between migrant workers and host countries, was a model which sooner or later other GCC countries, no matter how reluctant, would also have to apply and abide by.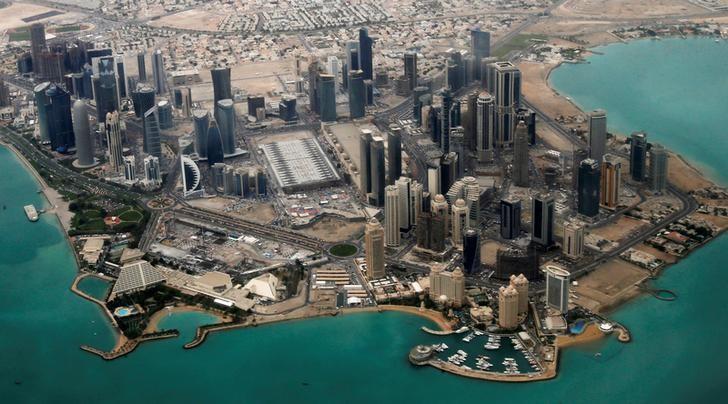 Key Points from 'Questions & Answers'
On the subject of new alliances for Qatar in the region and Qatar-Saudi ties:
According to Lolwah Al-Khater, there was no change in the key relationship that existed between Qatar and Turkey. The military relationship between Qatar, Turkey and the US had remained the same since the start of the current crisis. On the economic front, Qatar had now diversified its economic relations with much greater reliance on Asian countries.
Previously, 90% of Qatar 's economic ties were conducted via its neighbours.
Nothing had dramatically changed in the state of the relationship between Qatar and Saudi Arabia (i.e. nothing had happened to improve matters), though Qatar was continually hoping for a 'wake up call' on the part of the Saudis.
On the subject of Qatar as part of the GCC participating in actions led against Bahraini activists and Yemeni dissidents:
Lolwah Al-Khater said that no Qatari troops had at any time entered Yemeni territory. She said that while Qatar was bound for reasons of solidarity to the GCC to participate in certain operations, today it was acting with greater independence on all foreign policy issues.
On the subject of Saudi involvement on the death of Jamal Khashoggi:
Lolwah Al-Khater said that Qatar would like to see a full and transparent investigation (while expressing great interest in the revelations that had been promised by the Turkish President).
On inter-state relations and the future of the GCC:
Abdullah Baabood reiterated that the countries in the area were new and many 'nation state issues' such as borders, had not been fully resolved between them while rivalry amongst them was still not a dormant factor.
He said there was a feeling that instead of making forward strides, some actors were taking backward steps and employing deceitful measures that included erasing certain territories from the maps of Oman and Qatar while striving to enhance their own powers of domination in the region which he termed as a counter-revolution to the Arab Spring. It was his view that such action taken by the likes of Saudi Arabia, Egypt and the UAE will only provoke matters for the worse. He said that there was much talk about confronting Iran in the region, but questioned how could this be achieved when the region remained so fragmented. He also noted the difficulty in forging an alliance between parties that did not trust or work with one another.
Abdullah Baabood said that one could blame the GCC for many things and it was clear that such issues as integration were bound to take a long time. But the GCC had created a free market and parties had at least talked with one another and had harmonized policies on a number of important issues. However, that was no longer the case as there was no longer any mutual trust between the various parties.
Lolwah Al-Khater added that in the EU while there was an 'EU policy' on various issues, some of the states had nonetheless exercised a free hand on certain issues. It was her view that a region with GCC was better than one without the GCC, although it was essential for any future revival that the GCC charter should be revisited.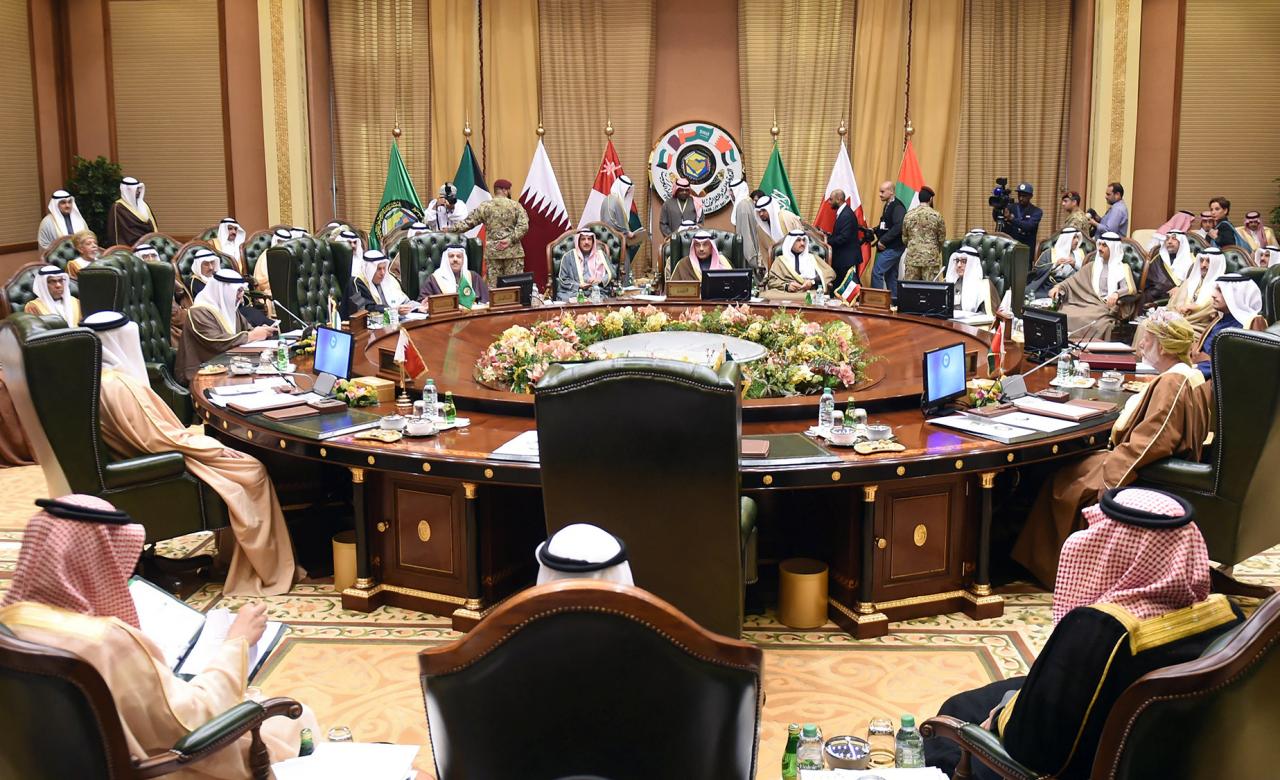 On the subject of a 'wake up call': Wake up call for whom? Any redrawing of new maps for Saudi Arabia?
Helen Lackner said that there was talk of redrawing maps in eastern Yemen, which might be the start of a whole new movement in this regard.
In response to an earlier question regarding Jamal Khashoggi, Courtney Freer said that both Turkey and Qatar were bound to benefit as a result of the anti-Saudi fallouts from this incident. She said that the Saudis had tried to project this matter as a Turkish-Qatari plot against themselves, which was in itself indicative of the extent of continuing rift that existed between these countries.
Abdullah Baabood said that Saudi Arabia was a very important country to the whole region. As such the security and prosperity of Saudi Arabia was important to everybody, especially given the fact that they were the main impetus behind the GCC. Unfortunately this was not happening at this time in the sense that the Saudi way forward had not contributed to bringing greater cohesion and cooperation between the GCC states. Nonetheless, everyone hoped that the Kingdom could continue to remain as a single state, though it must also try and give some way to the smaller countries around it, especially in the sphere of foreign affairs, where each country had its own strategic calculations.
Turning to the Khashoogi incident and the reference made to a wake up call, Abdullah Baabood stated that this was a very serious matter which had scared everyone and made them feel that what happened to Khashoogi could happen to others as well. He said that political space had been coming down which was not a good thing and that enough was enough in that everyone needed space for the expression of their views.
On the subject of Qatari support for radical groups:
Courtney Freer said that all groups were not the same. Critics assumed that Qatari openness to the Moslem Brotherhood would destabilize the region, though there were no grounds for such assumptions or fears about the Brotherhood's transnational views colliding with nation state approaches, bearing in mind also that the Brotherhood has never advocated a Caliphate.
On the subject of Saudi support for radical Islamic groups", and Qatar's Strategic policy (given that they once supported the Saudis against the Houthis as well as elements against Assad in Syria which have now been reversed due to Qatar's improved relations with Iran):
Lolwah Al-Khater said that MBS had himself met with members of the Islah Party and Saudi Arabia had traditionally supported thousands of their own Islamist groups.
Lolwah Al-Khater rejected the notion of contradiction in Qatari policy, and said that the role Qatar had played had been one of mediation with the Houthis. In relation to Iran, she said that there had been no change and added that given Qatar's political, economic and military priorities, there was a need for concrete pragmatism on the part of her country to weather the realities that it had to cope with. She said that having been sealed off from all channels, Qatar was chastised for relying on Iran for its commerce by countries like the UAE, whose dealings with Iran amounted to some 90% of their own trade.
Concluding remarks
Helen Lackner:
For all practical reasons, the GCC was finished.
Courtney Freer:
In the case of Qatar, ideology was being overplayed, while the real issues had to do with power and redrawing of existing maps.
Abdullah Baabood:
Circumstances that created the Arab Spring were still there (e.g. corruption, mismanagement of resources, authoritarian regimes.) and the development models had not worked. At the same time the region had had its own share of crisis. There was a need to stop meddling in the affairs of others while hegemonic ambitions or competition between Iran and Saudi Arabia would not yield any result. It was critical to think beyond competition by moving forward, and looking for new ways of cooperating, for example with Iran and by trying to help bring Yemen into the correct equation.
Lolwah Al-Khater:
There was a need to have a new security pact. There was also a need for meaningful dialogue in order to set new priorities and discuss threat perceptions, and ultimately reach agreement on those priorities.
★★★★★