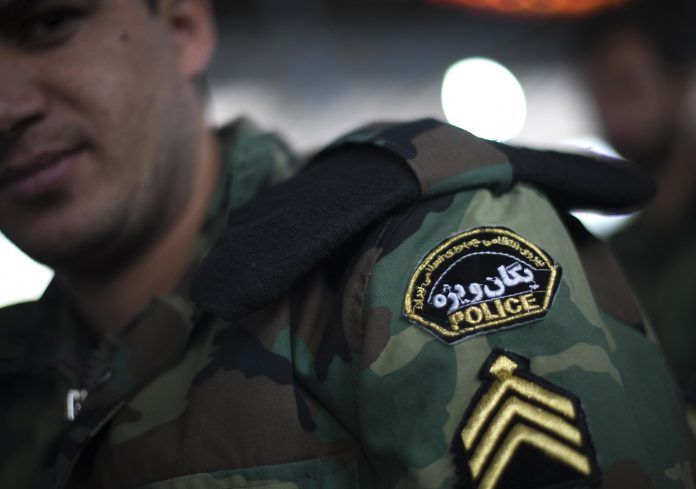 ---
---
The brutal crackdown on the recent nationwide protests over a fuel price hike, which left at least 300 people dead and scores of others injured, has failed to dissuade people from planning future protests. It has also deepened the Islamic Republic's domestic crisis and further damaged its relationship with the international community.
Two leaked internal memos marked 'highly confidential' from the Islamic Revolutionary Guards Corps (IRGC) and the Armed Forces of the Islamic Republic of Iran have recently been published on social media.
In these documents, senior military officials blame the November unrest on "hostile foreign powers that have used social media to incite an armed uprising." They warn that "the enemy has tried to persuade Iranian youth that the path to their version of freedom is through opposing the Islamic Republic."
Military officials have also ordered additional army security units to be posted at government buildings, financial institutions, and military sites.
The leaks are a significant development in the internal politics of the armed forces, as 'Highly Confidential' documents have limited distribution among military officers with top security clearance. The contents of the letters also reveal the regime's real concerns about the escalation of nationwide protests in the coming weeks and months.
There is widespread discontent among the rank and file of various branches of the Iranian military, many of whom have a hard time supporting their families and making ends meet.
In recent weeks, many in the military, particularly those in the regular army, have used anonymous accounts on social media to express their solidarity with the Iranian people in their protests against the government.
Official letters, internal memos, and documents in Iran are divided into four categories: 'Confidential,' 'Highly Confidential,' 'Secret,' and 'Top Secret.'
In one memo, the commander of the IRGC's Mohammad Rasulullah Brigade for Greater Tehran ordered military security and motorcycle Basij (volunteer) units to patrol the streets on December 25 and 26.
Footage posted on social media showed a massive presence of motorcycle Basij units in streets of various Iranian cities.
London-based Manoto TV posted a video clip on Dec. 26 showing motorcycle security police and Basij units patrolling the streets of Qazvin, capital of the northwestern province of Qazvin.
Another piece of footage posted by Kayhan London showed motorcycle Basij units in Fardis County near the city of Karaj, the capital of the northern province of Alborz. The accompanying tweet read: "December 26. Fardis, Karaj. Security and motorcycle Basij units were out in force in streets of Fardis."
The second memo, dated November 22, was sent by Brigadier General Soleiman Taheri on behalf of Second Brigadier General Farhad Arianfar, the commander of the Islamic Republic of Iran Army Ground Forces' (NEZAJA) Intelligence for the southwest, ordering army special forces units to increase security at military ammunition depots to prevent theft of weapons.
The memo reveals that the military's real fear is of people gaining access to firearms.
Kaveh Mousavi, a human rights lawyer, tweeted on Dec. 25: "The regime is falling apart. The most confidential documents are now in the public domain. The message to the oppressive [military] forces is clear: 'Abandon this corrupt and murderous regime before it is too late and join the people. They welcome you with open arms.'"
---
[
Translated from Persian
by Fardine Hamidi]
---